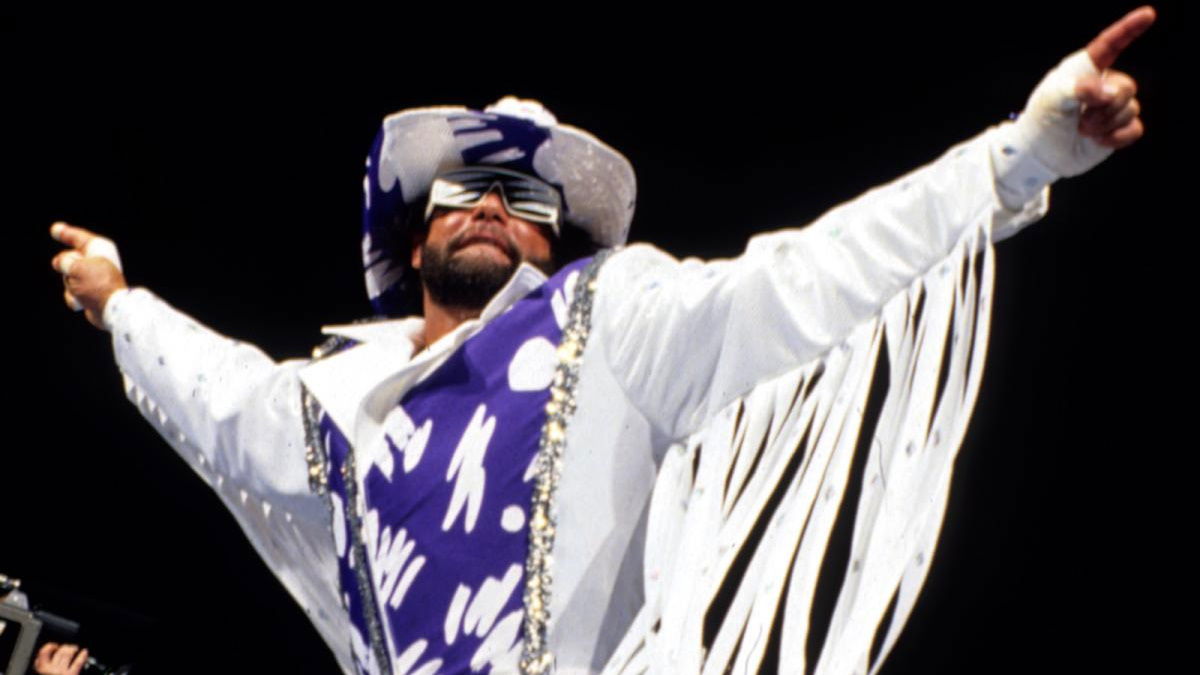 The rap album released by Macho Man Randy Savage in October 2003 is getting a very limited release on purple vinyl.
The studio album featured a tribute to Mr Perfect Curt Henning called "Perfect Friend" and a less than complimentary track about Hulk Hogan which would also be the album's name.
With Record Store Day coming on April 22 2023, Be A Man is getting a modern release, with only 1,000 copies being pressed.
Per the promotional material for the release:
"Macho Man" Randy Savage was a WWE wrestling superstar with dazzling over-the-top costumes. His signature phrase, "Ohhh yeah!" won over wrestling fans worldwide and eventually was seen in nearly every Slim Jim commercial. He even played a wrestler "Bone Saw" McGraw in the 2002 movie, Spider-Man.
"His music career started in 1993 making his debut WrestleMania:The Album along side of other top wrestlers such as Bret "The Hitman" Hart, The Undertaker, Hacksaw Jim Duggan and others.
"On October 7, 2003, Savage released his debut rap/hiphop album titled Be a Man, which has sold over the years for staggering amounts on eBay. It includes a tribute song to a fellow wrestler "Mr. Perfect" Curt Hennig who passed earlier that year. It also included the title track "Be a Man" that was aimed right at fellow wrestling icon and former Mega Powers tag-team partner Hulk Hogan.
"Fortunately, before Savage's death he had the opportunity to bury the hatchet with Hogan after a decade long feud that many thought was just a marketing gimmick.
"This rap album includes DJ Kool on the very club-like vibe, "Hit The Floor", the second single which would have been amazing to see live. It also includes Big K, Brian O, Da Raskulls, Inc., Eliott Harris, Shianna Raymona, Mo Blaze and Smokke.
"Now, first time on vinyl, this amazing rap album has been completely remastered for vinyl and includes a 2-sided full color printed insert with photos and album history and comes in a black poly-lined sleeve with hype-sticker on Purple vinyl."
The Record Store Day website can be found here and includes details of all the limited edition vinyl that will be released along with participating stores.
If you want to stay fully updated on all the latest wrestling news, click the red bell in the bottom right of your screen to receive notifications from WrestleTalk.com straight to your device!