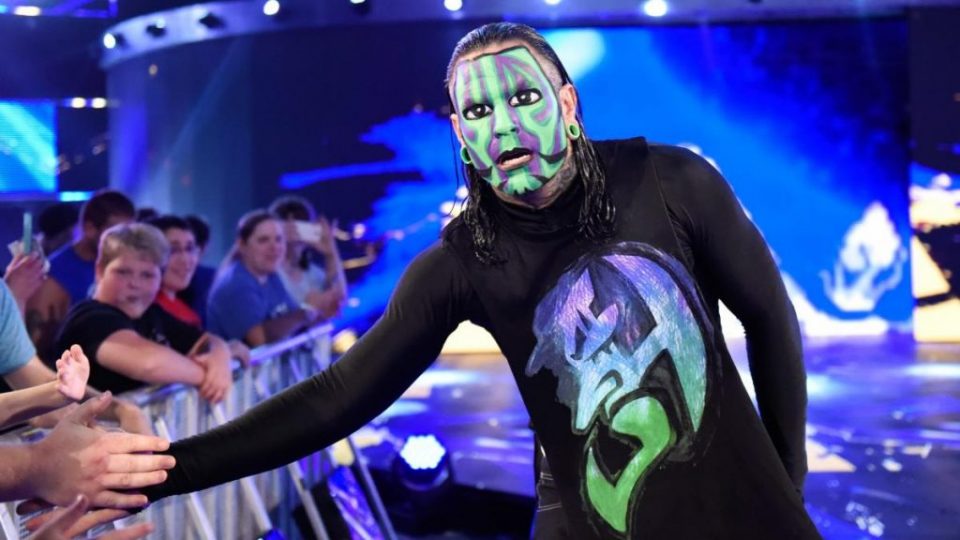 On Friday it was revealed that Smackdown superstar Jeff Hardy had been arrested once again for DUI in North Carolina.
Jeff's brother Matt has since publically commented on the news, saying he will continue to offer his brother love and support.
Based on WWE's Wellness Policy, Jeff Hardy should have been let go after his most recent DUI this week.
However, Dave Meltzer has stated on the latest Wrestling Observer Radio that because of AEW, we should no longer expect WWE to fire those who violate the policy.
On the matter, Meltzer claims that WWE won't fire Jeff for the DUI as he'll just go straight to AEW:
"They can't fire [Jeff Hardy] because he'll go to AEW and he'll be a giant star there. I get that. They're never gonna fire someone for three strikes, you know now, I mean it's just not gonna happen. They'll you know, not have a third strike."
A third strike of the Wellness Policy can often be scrapped if the superstar agrees to go to rehab.
While Jeff is out recovering from a leg injury, it is likely that WWE might try and convince the former WWE Champion to get himself some help.