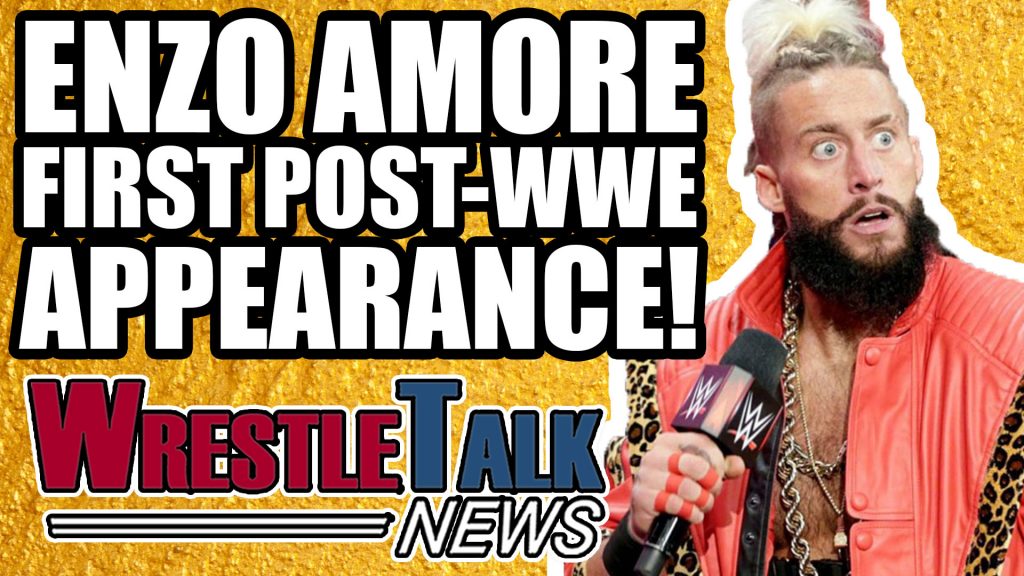 For more superb WrestleTalk News Updates and video content SUBSCRIBE to our YouTube channel HERE
Jeff Hardy Injury Source Revealed?
During a dark match against The Miz on May 15th's Smackdown Live, fans became concerned when Jeff Hardy started limping around the ring.
The cause of this injury has been unclear until now, as Jeff's wife Beth has uploaded a video to Twitter from OUTTA NOWHERE:
Impact Wrestling Vs The UK
Thankfully for Don Callis, Ruby Hardy is yet to sign for any UK promotions, as Impact Wrestling have just issued an open challenge to any UK wrestling company for an inter-promotional series of matches at Wrestling MediaCon 2018.
The President of IMPACT Wrestling Ed Nordholm said:
"We are excited to return to the UK to demonstrate that IMPACT Wrestling has the best talent anywhere in the world, so we're issuing an open challenge to any UK promotion to bring their best wrestlers to face the very best from IMPACT Wrestling on September 9th in Manchester."
And Impact aren't the only big names announced for Wrestling MediaCon, as WrestleTalk are also going to be at the event. It's all going down on the 8th and 9th of September at the Bowlers Exhibition centre in Manchester, England, and you can buy tickets to see us, loads of other big names like Dave Meltzer, Cultaholic and more, and for the IMPACT vs UK series by clicking the link in the video description below.
But will a former WWE Champion be appearing as part of one of the rosters that weekend?
Enzo Amore Teases Wrestling Return?
Enzo Amore has teased a potential return to in-ring action, after posting an old NXT promo on his Instagram story about Manifest Destiny and becoming great.
Enzo hasn't been involved in any form of wrestling since his release from WWE after he was publicly accused of sexual assault. That case has been dropped, though, as there was insufficient evidence to proceed. A recent statement from Enzo's legal team said he's "working diligently toward his next venture in the entertainment industry and looks forward to reconnecting with his fans in a big way in the very near future."
And the first of those big reconnections is happening this weekend.
Enzo Amore First Post-WWE Appearance Announced
Enzo has announced his first public appearance since leaving WWE in January 2018 on Instagram – a Memorial Day showing in Times Square in New York City at 9.15pm where he will apparently be ending his social media silence with one big "How You Doin."
"I want to engage, interact, and personally thank all of you who ever supported me! It was you who wished me luck on my future endeavors, but I won't need luck … just you."
Support Cancer Research UK!
Speaking of support, one of our WrestleTalk.com writers Jay Loader is going to fight in an MMA match on the 2nd June to raise money for Cancer Research UK. He's been training for 8 weeks, which I'm totally sure is nowhere near enough, all in the name of getting punched in the face for charity. If you feel so inclined, you can donate to the cause by clicking the link in the video description below.
Support Cancer Research UK and Jay Loader probably getting punched in the face at https://www.justgiving.com/fundraising/jloader
For more superb WrestleTalk News Updates and video content SUBSCRIBE to our YouTube channel HERE