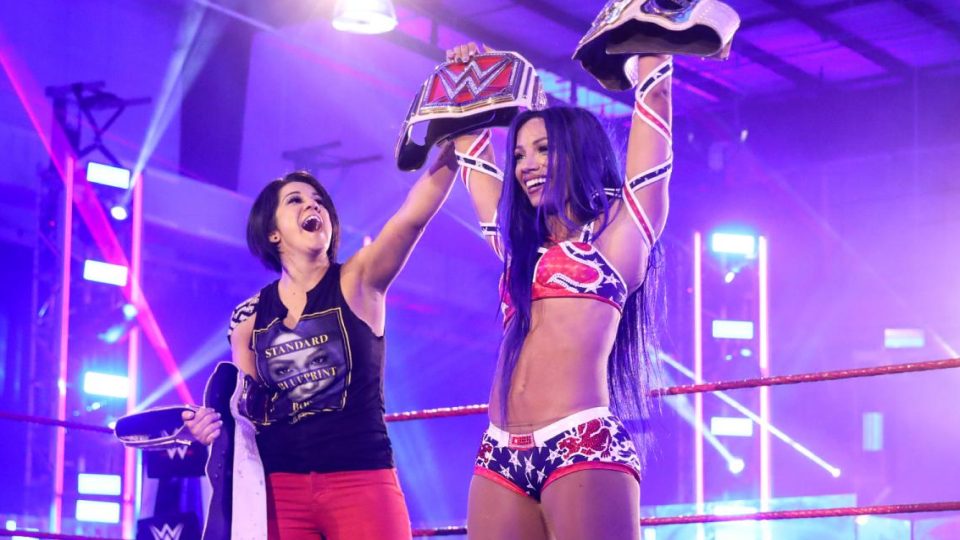 10. Randy Orton
When Randy Orton turned on Edge following the Royal Rumble, the psychotic villain that Randy thrives on playing returned. A mix of the Legend Killer gimmick with the man who hears voices in his head has made this character so complex and interesting. Attacking Ric Flair and Christian, as well as bringing back the Con-Chair-To and the Punt has implemented this year as one of Randy's best.
Compared to previous gimmicks of Orton's such as the Apex Predator, The Authority leader, and a generic babyface, this character may be his finest. If it wasn't for the overly long Drew McIntyre feud which included THAT night vision goggle segment, he would be a lot higher on this list.
---
9. Alexa Bliss
Despite being at an early stage of the Fiend/Alexa Bliss partnership, Alexa has shown great signs of a brilliant character. If someone was to say to me this time last year that Bliss would be involved in one of the current most complex gimmicks, I would not believe it. The coffee drinking, talk show host had become unbelievably stale, and a change was necessary.
While Alexa's Fiendish character is basically unknown except for a weirdly long red tongue, she is a much-needed piece to Bray Wyatt's puzzle. Where this goes, who knows when a certain billionaire is involved, but hopefully a long term team that helps to further both superstars' careers.
---
8. Finn Bálor
When Finn Bálor debuted on RAW, there were glimmers of the Prince Devitt of old. This soon changed following his injury after winning the Universal Championship. Bálor returned and was subject to the mid-card. A smiling babyface who came up against the likes of Baron Corbin, Bray Wyatt, and Bobby Lashley, his main roster run in retrospective was lackluster.
When Finn returned to NXT, fans were hyped to see him back on the brand he put on the map. A darker character who no longer had a permanent smile on his face, Bálor became interesting rather than generic. Currently the NXT Champion, the last year has been an improved one with some great matches against the likes of Adam Cole and Kyle O'Reilly.