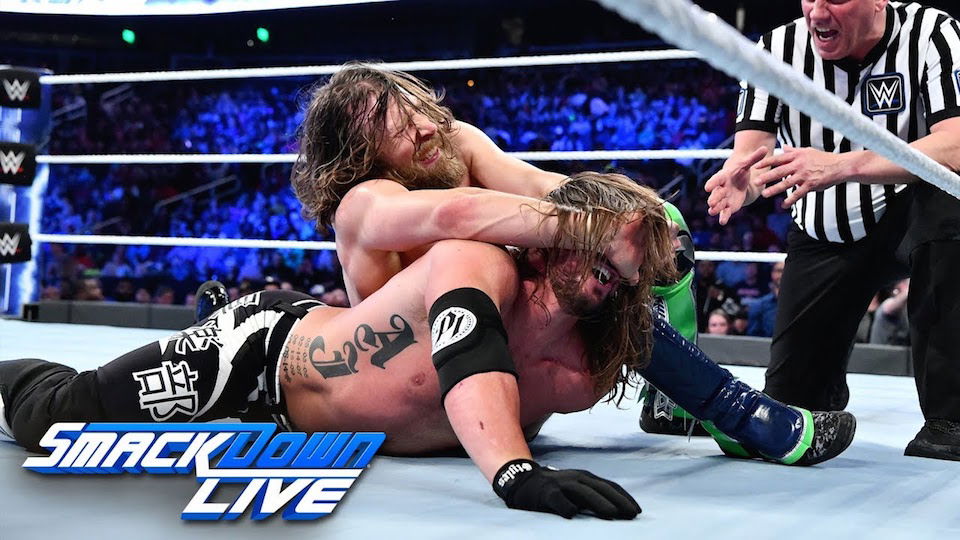 Hello and welcome once again to my top WWE matches of the week. Here, as always, I check out all the bouts from the past seven days of WWE TV and cherry pick the very best for you.
A quick reminder that this only focuses on Raw, SmackDown Live, 205 Live, NXT and NXT UK. This week we also saw WWE's first all-women pay-per-view Evolution defy expectation. On top of that, we witnessed the absolute trainwreck that was Crown Jewel. Needless to say, nothing from that show made this list.
Now, without further ado, let's get cracking!
#MainEventIsAMyth.
WWE Evolution – Mae Young Classic Final – Toni Storm vs. Io Shirai
This was not the match of the night that I was expecting it to be due to time constraints (got to get those red carpet interviews in) but nevertheless, both women delivered in an exciting and unique showcase of skill.
Io got in her incredible Moonsaults while Storm sold brilliantly and persevered for the win. It shines a huge light on NXT UK where Toni will be based while Io can go on to challenge for the NXT Women's Championship in the states.