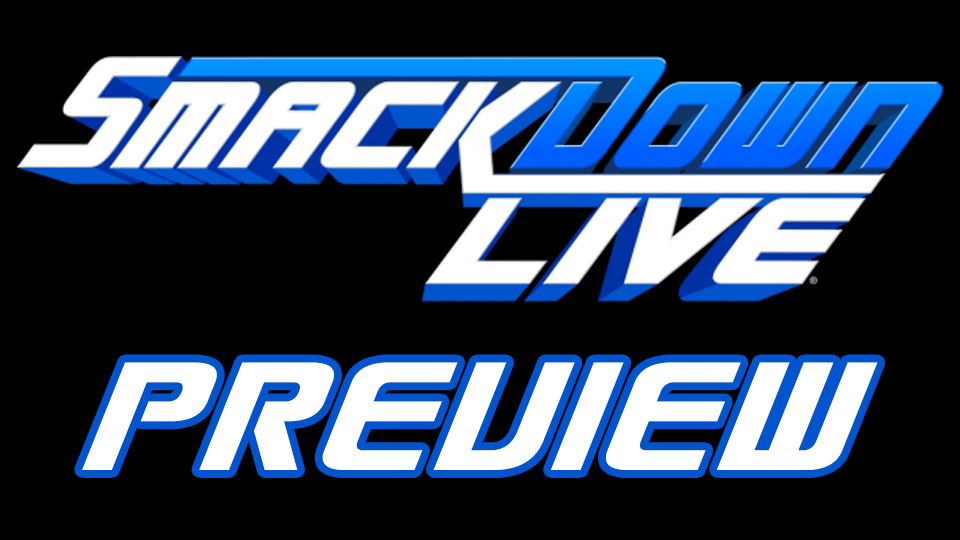 It was a pretty mixed bag for SmackDown Live at WrestleMania. Some great matches, some bad matches, a heel turn, and Daniel Bryan's return.
But what does all of that mean? Well, that's why I'm here, so you don't have to think about it.
Two of the three main talking points coming out of Sunday were SmackDown based. Nakamura's heel-turn and Charlotte breaking Asuka's streak both shocked the wrestling world and could be the key to giving the blue brand a new lease of life.
So let's start with these two major talking points before we get into the murkier business of the WWE United States Championship and WWE's countless attempts to bury Rusev. It's just not going to happen!
Styles and Nakamura's WrestleMania match was good, not great, but good. Had it not been for the heel turn, I think it would have left a lot of fans feeling a bit short-changed.
However, what the heel-turn does is allow for further matches down the line between the two men, which you would argue will be much more exciting now that there's a new babyface vs. heel dynamic.
Hopefully Nakamura will start running wild on Tuesdays, decimating the rest of the roster to show that he is there to hurt people, and not just be the man with the cool entrance.
SmackDown Live has been crying out for a top heel for so long now, and I really think Nakamura could fit the role perfectly. Limit the amount he speaks even more, and increase the number of times he knees innocent people in the face. Could be tasty.
Although I am very excited for the future of one Japanese star, the same cannot be said for another.
Asuka's streak ending means she's now lost the thing that really set her apart from everyone else. She has a 100% WrestleMania losing record, and I'm fearful she could just become another body on the roster.
I really hope I am wrong because she deserves so much more than that, but it would not at all surprise me if we see her in the throwaway women's tag matches we get on SmackDown Live every other week.
I know it would mean that both Japanese people on the main roster were evil heels, but a heel Asuka could be an absolutely unmissable part of WWE TV. She could so easily become a top heel just by attacking people and making them submit in seconds.
After all, all foreign people are evil.
And speaking of which…
Jinder Mahal is the new United States Champion. Mahal pinned fellow evil foreigner and the most over man on either roster, Rusev, to become champion on Sunday.
Although I don't mind Mahal in this role, and I certainly prefer it to his time as WWE Champion, it's all at the expense of Rusev, who will continue to fail, despite the crowd loving him.
"Rusev Day" chants dominated the WrestleMania show, even cutting across those two girls who sang 'America the Beautiful'. That's how over this man is – people will literally sing over children to get their man noticed.
Just do something about it WWE. It's utterly astonishing that they aren't making the most of what is the best act on WWE TV right now.
And speaking of over people, could we see Daniel Bryan leaving his role as General Manager to enter into a new feud with someone? I hope so.
We saw that he hasn't lost any of his in-ring ability, and if anything he looks in better shape than he did two years ago. I can't currently see who he could face, but I guess in terms of heels you've got Baron Corbin (please no), so maybe a debuting heel?
And speaking of debuting heels… (segue game on point)
Could we see the debut of Andrade 'Cien' Almas on SmackDown Live? Or perhaps the debut of someone else more unexpected?
Raw got two of NXT's biggest talents, with Ember Moon and The Authors of Pain (and No way Jose) being called up, so hopefully, SmackDown Live will receive equally top notch talent.
The current rumors are that SAnitY, the Iconic Duo, and Almas (with Zelina Vega) could well be making their main roster debuts tonight.
SAnitY could run completely wild on the blue brand, taking out everyone like they did on NXT. They're a properly believable stable, headed by Eric Young and bringing with it the monster Killian Dain and the psychotic Nikki Cross.
The Iconic Duo, consisting of Peyton Royce and Billie Kay, haven't been seen on NXT since Peyton lost in a fatal four-way for the NXT Women's Championship, so it's about time we saw them again.
Their act is one of the few "we're best friends" acts that I actually enjoy watching, and they could be a great addition to the SmackDown Live women's roster.
Almas is a hard one because as much as he could be great, I don't want to see him leave NXT just yet – he's got too much unfinished business.
He needs to face Drew McIntyre in a grudge rematch after Almas injured the Scot in their bout at NXT Takeover: Philadelphia.
Either way, I hope SmackDown Live gets plenty of new faces because new faces could mean a completely fresh start for the recently declining blue brand.