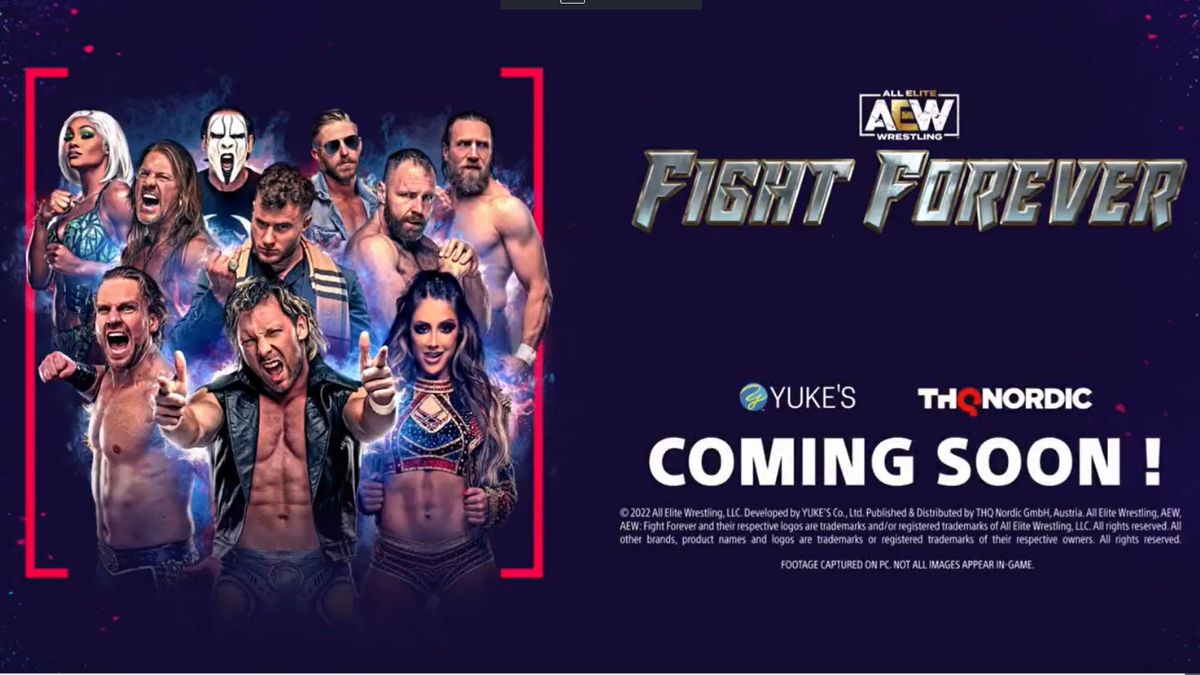 The "AEW Fight Forever" video game isn't ready for release despite being in a good state, according to THQ Nordic's community manager.
Recent reports and updates for the upcoming AEW console video game have suggested that the game is close to being released.
Dave Meltzer in a recent Wrestling Observer Newsletter stated that the game was "basically ready" and just had to sort the release date and promotional material for said release date.
However, THQ Nordic's Global Senior Community Manager, Zyddies, has now publicly refuted this report on his Twitter account and on a Twitch stream. Elaborating on where the game is in relation to its release from the perspective of someone who works for the publishing company, he stated:
"For a publisher, the game is not really it's not finished until it's released, basically. A lot of people are having a massive problem understanding that, which is kind of sad because it kind of creates this thing that everybody now suddenly believes, 'Oh my god, these guys lied.'"
"No, they didn't. So hopefully, it'll get sorted out soon. The game is in a good state. As soon as we do launch it, I think people will be happy. Then everybody will just forget about all the other stuff, and everybody will be happy and enjoy it."
"That's what I've been trying to explain to people. Development can already be sorted and stuff, but that doesn't mean the game is done."
"There's still QA. There's still all these different things that they have to do. I just don't see how people misunderstand it because — but that might be because I'm part of the industry."
"So for me, it's common when people check in with me, 'Hey, is this ready?' I'm like, 'Oh, no, it's early in publishing stages.'"
Zyddies continued on to explain the logistics behind the release of the game, saying:
"Again, I'm part of the industry. So, for me, that's normal that I don't expect everything to be instantly done. That is why it annoys me so much when we're now taking our time. All three houses, Yuke's, THQ Nordic, and AEW, we're taking our time."
"We want to do this the best we can. We make sure it goes through a long QA process and a long submission process. All these things and people are instantly like, 'Oh, but we want the game now.' Yeah, but you can't have both."
"You can't have a game that's out right away and then have a good game. There's only one of those things that actually matter that works and that matters."
Transcription via Fightful
If you want to stay fully updated on all the latest wrestling news, click the red bell in the bottom right of your screen to receive notifications from WrestleTalk.com straight to your device!