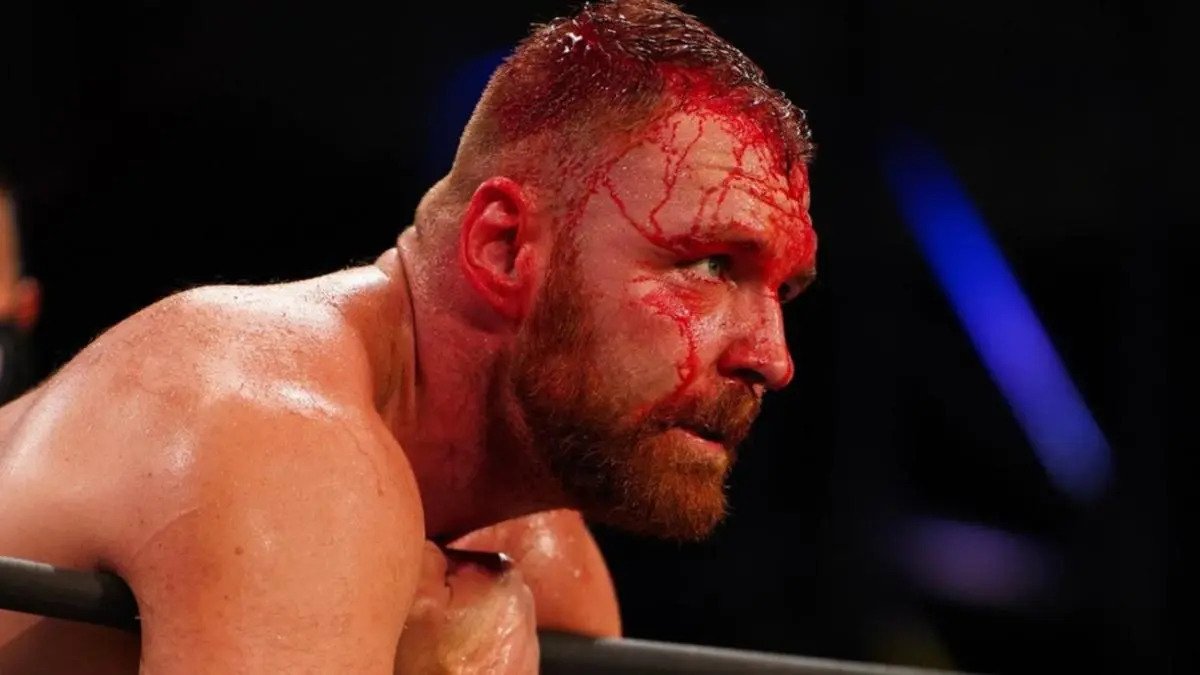 A legendary AEW name has weighed in on the debate surrounding the use of blood in pro wrestling, particularly from three-time AEW World Champion Jon Moxley.
Speaking on his Grilling JR podcast, AEW commentator Jim Ross discussed the hot topic, suggesting that if used sparingly and meaningfully, then blood can add something extra to a match.
JR said:
"It can be used as a shortcut. It can be used to add dramatic effect to a match. But also can be overused.
"If still used intelligently, timely, logically, I have no problem with it whatsoever.
"But if you're doing it because you can't think of anything else to do in your match that's going to captivate the audience, (that) maybe the wrong reason.
"So I think it's got to be at the right place, right time scenario."
The debate of it being the right time has come up a lot when it comes to Jon Moxley given his tendency to bleed almost every week regardless of the match.
Mox did recently hit back on this while proclaiming his love for blood in his matches, however, as for JR, he too defended the former AEW Champion in particular, while also appreciating how many feel it's overdone.
JR continued:
"WWE certainly isn't. And I don't think that you know, AEW, uses more blood than WWE, I would say barely. Doesn't mean it's better or worse, just means that they use it more often.
"But if it's used correctly in a timely manner, that makes sense that I got no problem with it whatsoever.
"And yes, Jon Moxley has kind of got on a roll there where he was getting blood, seemingly getting colour every week that he was on television.
"And sometimes I can see that being, you know, maybe a little bit overdone, but I don't remember Jon getting colour that it didn't fit the mood right moment. And that's kind of what it's all about.
"So I don't know, I'm not, I'm not anti-blood. I'm just, I'm pro-blood when it's used on a timely basis, and when it makes sense."
In an incident that's certainly aiding Moxley's violent reputation, the Cinncinatti-native recently went viral for a particularly violent moment at the recent NJPW Independence Day event from Korakuen Hall.
If you wish to view a clip of this frankly insane slice of hardcore wrestling, click this link here.
Transcript via Inside The Ropes
If you want to stay fully updated on all the latest wrestling news, click the red bell in the bottom right of your screen to receive notifications from WrestleTalk.com straight to your device!