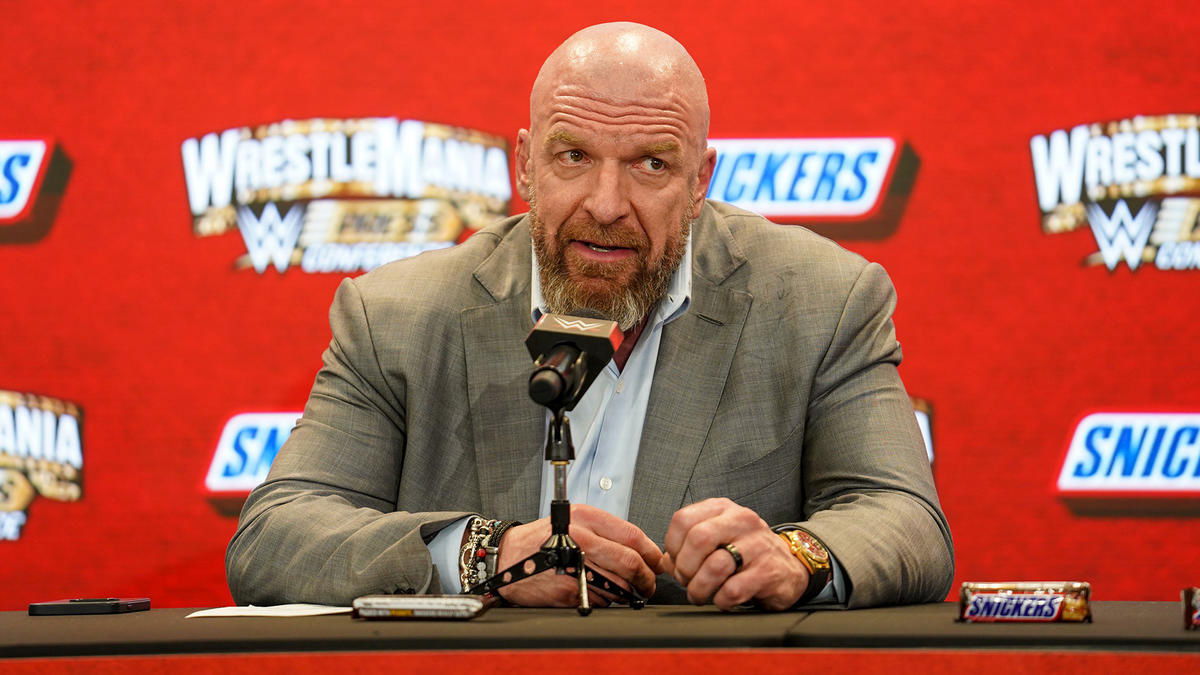 UPDATE: The latest on Lacey Evans leaving WWE can be found at this link.
Another sign has now emerged that Lacey Evans could be out of WWE after her recent activity on social media.
Last night, we covered that Evans had changed her social media handles from her WWE name to 'Limitless Macey' (her real name being Macey Estrella-Kadlec), and she posted a gif saying "how many days left???".
Well, in another new update, Evans has just uploaded a new post to Instagram with the caption:
When the clock strikes 12, you will address me as Macey Estrella from here on out…….oh, and this jacket is up for grabs. Be on the lookout😈👀💦. #ComingSoon #NoMannersMacey #GottaThinkOfSomeOtherCoolHashTag #LordLookAtMe
It's incredibly unlikely that WWE would revert to letting someone use their real name as their ring name, so the signs do point to Evans being gone from the company.
However, it's not confirmed yet, so we'll keep you updated when the time comes with whatever the official news is.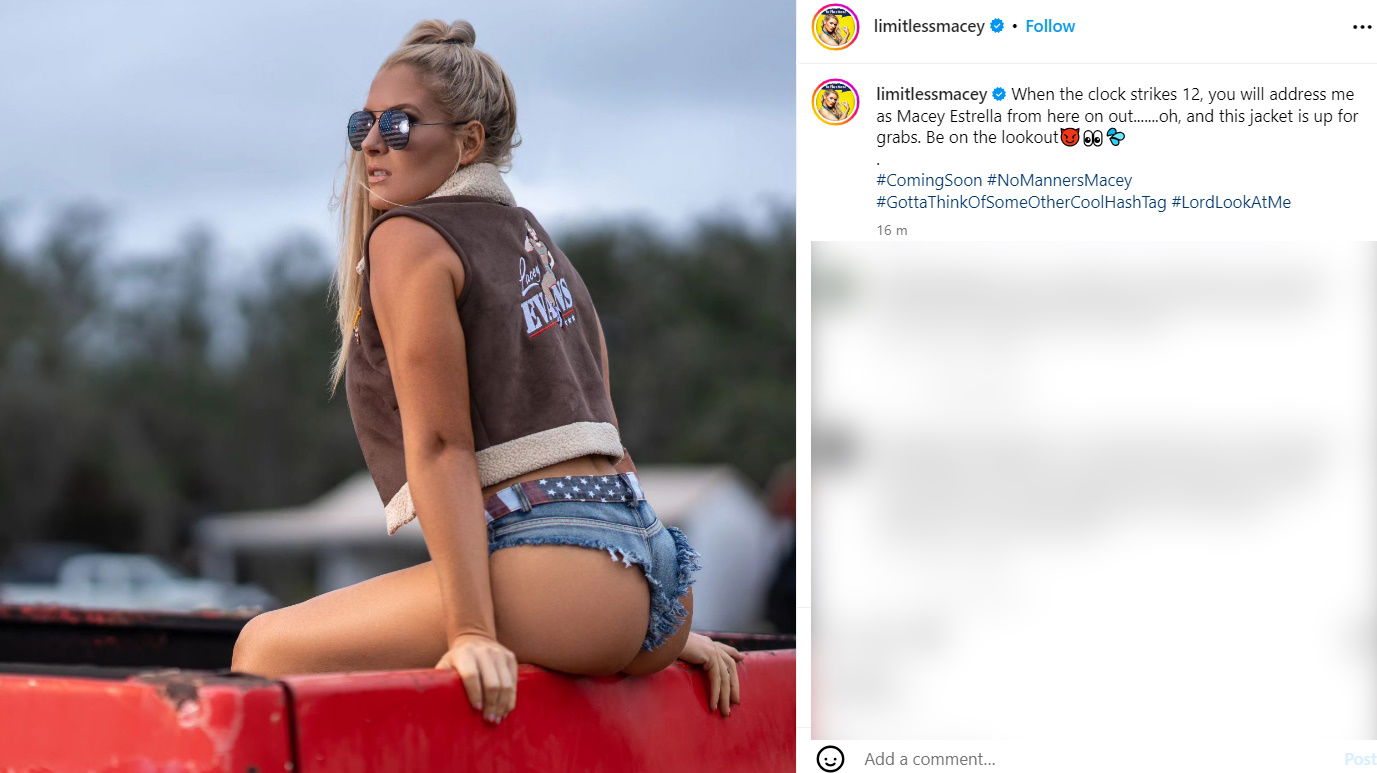 Think you know the most about wrestling? Join our Wrestle League predictions competition for free, and be in with the chance of winning $250 of Amazon vouchers. Make sure you subscribe to email notifications to make sure you never miss a show.