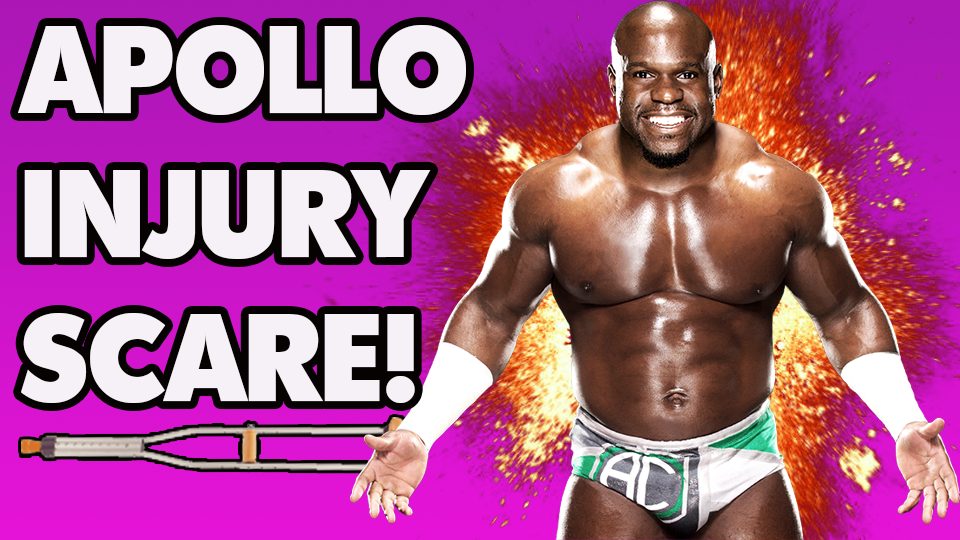 Its WrestleMania season and the worries are piling up fast for WWE talent. First AJ Styles suffered a minor injury at a Madison Square Garden live event earlier this month, and last night Apollo had an injury scare putting his major involvement in WrestleMania at…oh no wait, scratch that.
On a live event in Kitchener, Ontario, Canada, Titus Worldwide and the Club challenged the Bar, for the WWE Raw Tag Team Championships in a triple threat match. Seemingly injuring his knee early in the bout, Apollo informed the referee who threw up the dreaded 'X' sign and WWE doctors rushed to the ring.
Apollo was checked thoroughly but returned to action and finished the bout. The injury clearly wasn't as bad as originally thought and WWE will be keeping an eye on the damage in the coming days.