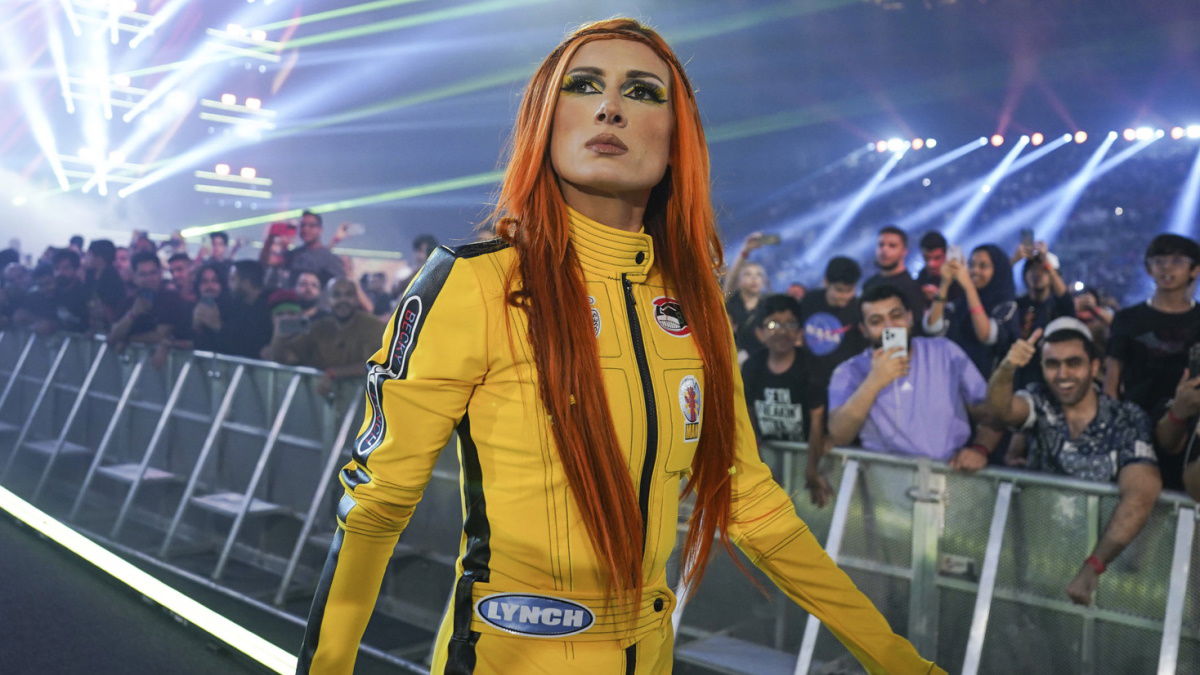 Becky Lynch has reflected on the success of her career.
At WWE Money In The Bank, Becky Lynch will be seeking to accomplish one of the few things she hasn't been able to by winning the Women's Money In The Bank Ladder Match.
Despite never holding the briefcase before, Lynch is one of the most decorated stars in all of WWE. She is the first woman to win the main event of WrestleMania, won a Royal Rumble match and is a Women's Triple Crown Champion.
Appearing on the latest episode of WWE's After The Bell, Lynch was asked if she's able to look back on all of the success in her career in a fond way. She replied:
"I think in some ways, yes. I think there's very much an appreciation to the transitory nature of life, I suppose, and I think kind of coming to terms with, you can't hold onto any of these things."
"You can't go, 'Okay, yeah, but I want to win the main event for the first time and win two championships again.' You can't hold onto that, and you can't reach for the same thing again. You kind of have to always move on and find new goals, and kind of appreciate the things that happen."
"But I don't think you ever kind of really sit back and go, 'Yeah, I made it,' because you're always on to the next thing. I think if anything, it's given me an appreciation of aging. I know that sounds kind of weird or whatever, but I think we're in such an industry that you feel, when you get to a certain age, by the way, I'm still young."
"I'm still very young, but you see comments or whatever it is. 'Oh, she's looking old,' or whatever. You never read the comments, but sometimes, you'll happen to stumble upon one."
"The Man" continued on to note that despite all she has accomplished, she still feels that she is in her prime, saying:
"You go, 'Oh god, am I old? Am I over the hill? Should I be doing..', and you kind of go, 'No. No, hell, I have had so much experience and so much great experience, and I am still in my prime, getting started."
"We've still got so much to do.' I have earned every wrinkle on my face, every gray hair that you'll never see because I've dying it since I was 15, and you kind of have this appreciation for life and how we're just constantly progressing, and things happen, and then they're gone, and you can't hold onto them and we have to keep moving forward, and what's the next thing, and how do we appreciate what's happening right now?"
"I suppose it's just an appreciation for what we've done, what we're going to do, and what we've got right now. I think that's where I'm at."
Becky Lynch will compete in the Women's Money In The Bank Ladder Match against Zoey Stark, Trish Stratus, Zelina Vega, Bayley and IYO SKY. For the full lineup for this Saturday's event, click here.
Transcription via Fightful
If you want to stay fully updated on all the latest wrestling news, click the red bell in the bottom right of your screen to receive notifications from WrestleTalk.com straight to your device!