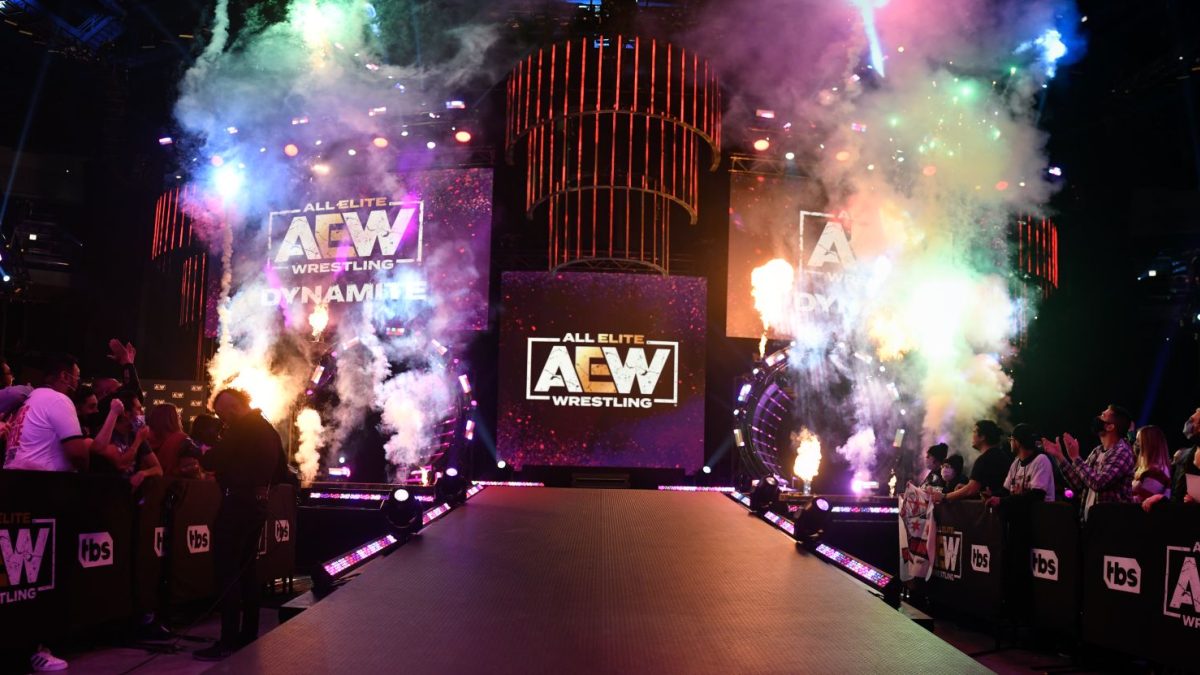 The July 19 AEW Dynamite Blood and Guts match was a suitably visceral affair that saw the long-awaited debut of Kota Ibushi.
Following the match, Kenny Omega addressed the crowd and revealed the future for the first-ever IWGP World Heavyweight Championship.
In a transcript provided by PWInsider from an audio recording, Omega said:
"I'm a lover, not a fighter. You guys don't know by now, I'm a lover, not a fighter. There's one thing I learned throughout this rivalry of ours. When push comes to shove, you guys are as tough as they come. You taught us what it means to not only be a professional wrestler, but to be a wrestler.
"That's just for real, guys, come on, put it up. I've bled, I've sweat, I've cried, I've been maimed, I've got scars that will never heal. But a wise man once said, 'I can do this all day.'
"If you don't want this to end here, we can keep this thing going. But I think I speak on behalf of all of this. The Golden Elite respects you. We respect this business. We respect the blood you've poured. We respect these fans that paid a ticket to see blood and guts. And if you guys want, I'll shorten my career. I'll shorten my life to keep this fight alive, but I'm willing to stick my hand out and shake yours. If you guys wanna let bygones be bygones, because love you or freaking hate you, Moxley, love you or hate you, Claudio, love you or hate your ugly ass (to Wheeler Yuta), I respect each and every one of you.
"I even respect the guy that couldn't make it. Bryan Danielson, who broke his arm for this company, who broke his arm for this business. I respect Ibushi, who flew for over 24 hours to make it here."
Danielson had reflected on missing the Blood and Guts match in a post on social media, revealing that he has also had surgery on his arm.
Omega continued:
"I can't. I can't let that effort be in vain. If you guys want to keep doing it, so help me, God, I'll keep doing it, but I'm gonna do it with a newfound respect for each and every one of you. But I'm gonna stick my hand out justice once, just once as a sign of respect, because gosh darn it, I respect the hell outta you guys."
At this point, both sides reportedly shook hands and the Blackpool Combat Club would leave the ring.
Omega would go on to reveal the future of his Golden Lovers tag team partner and his future with the Young Bucks, saying:
"I'm not gonna lie, I never expect a scene like this to happen ever again.
"But one thing I do expect is that I will see Ibushi again here in an AEW ring and as long as I am an active performer in professional wrestling, I'm gonna go wherever these guys (points to Young Bucks) go.
"So whether I see you guys in Boston, whether I see you guys down the road for now, I must bid you adieu. So goodbye Boston and good night, BANG."
Sammy Guevara has recently set his sights on a match with Ibushi.
Upon his arrival in the United States, Ibushi shared a photo of himself, Kenny Omega and Michael Nakazawa.
If you want to stay fully updated on all the latest wrestling news, click the red bell in the bottom right of your screen to receive notifications from WrestleTalk.com straight to your device!