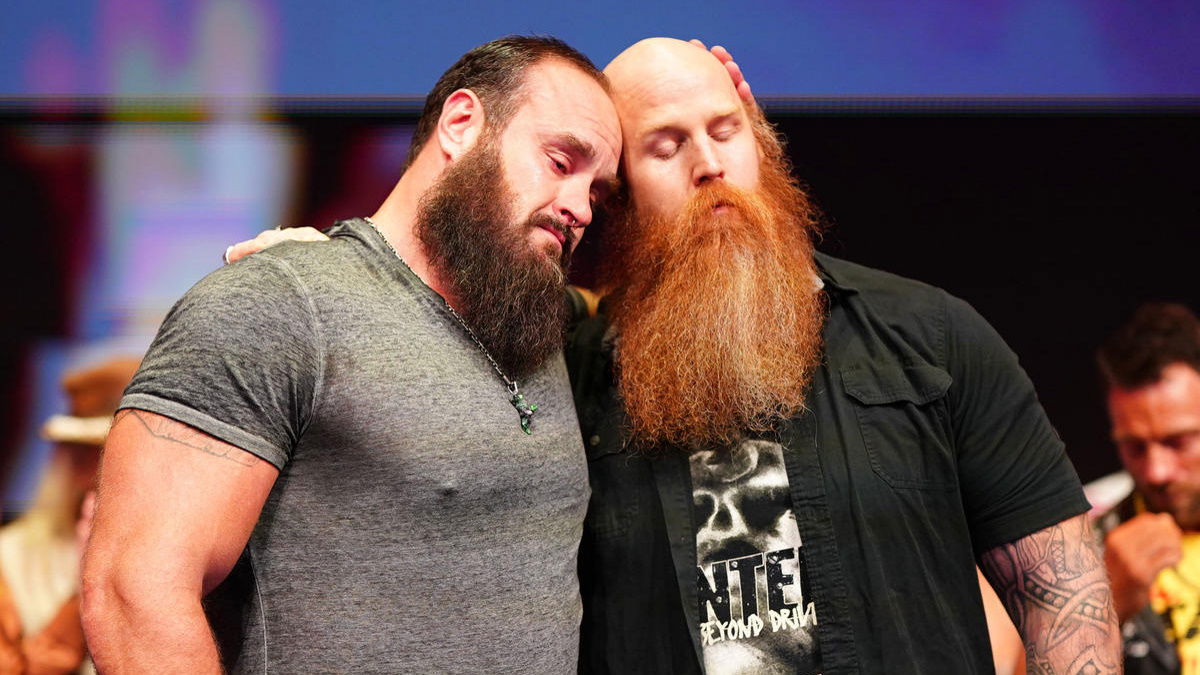 UPDATE: Braun Strowman wasn't alone as several WWE stars actually got matching Bray Wyatt tattoos – more at this link.
Following tonight's August 25 SmackDown, Braun Strowman got a new tattoo of Bray Wyatt's logo a day after Wyatt passed away.
After being away from WWE TV for several months due to injury, Strowman was present at SmackDown tonight, as was another Wyatt Family member in Erick Rowan, who hasn't been with WWE since April 2020.
The show opened with a 10-bell salute for both Bray Wyatt, real name Windham Rotunda, and Terry Funk, and, in Wyatt's case, featured an incredible video package of career highlights, and QR codes shown on the screen throughout the show directing to YouTube clips of some of Wyatt's biggest moments.
The show went off the air with Wyatt's lantern in the ring, fading out for one final time.
A couple of hours after the show, Strowman shared his new tattoo on Instagram, as you can see here: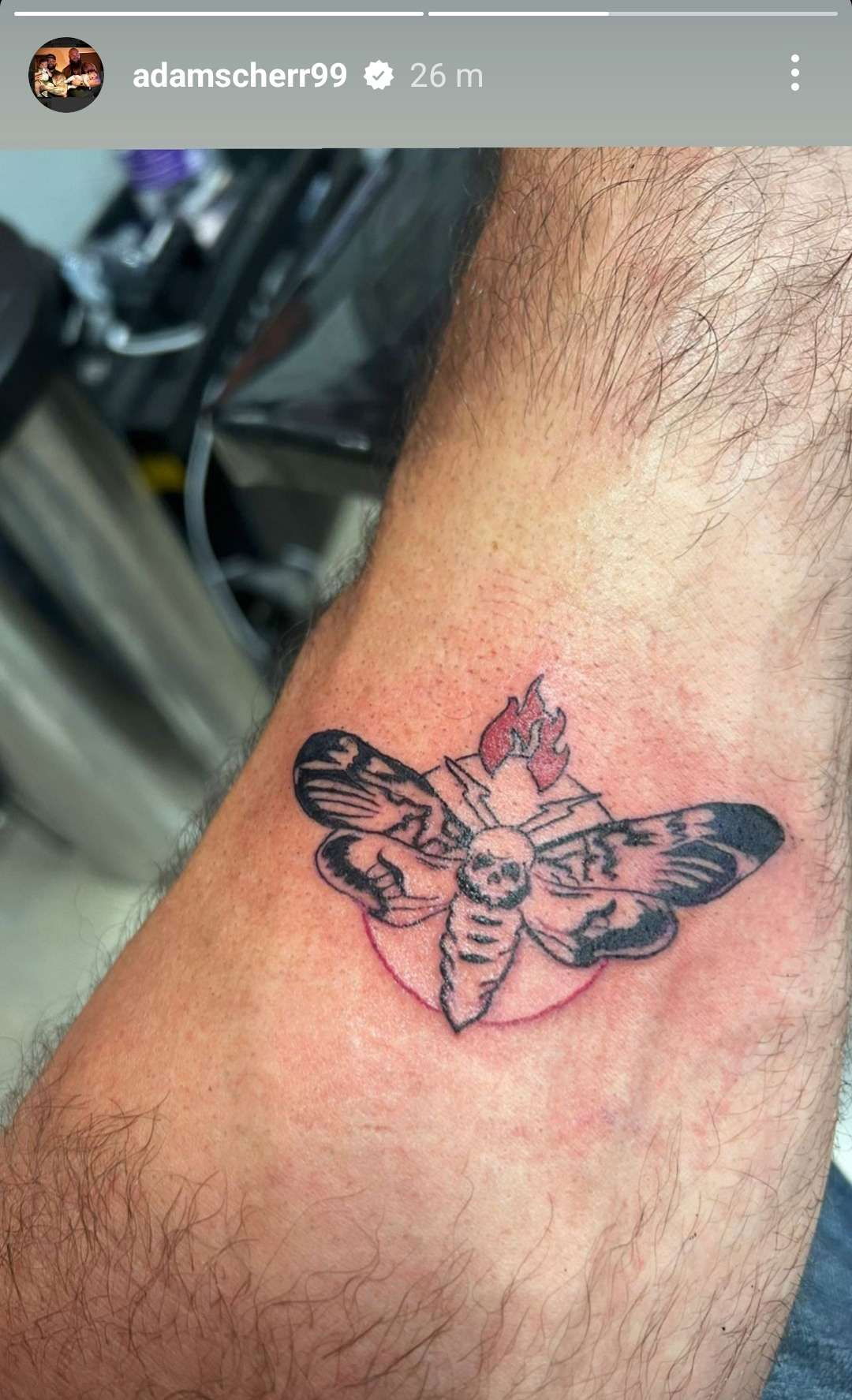 Strowman is also the Godfather of Wyatt's son Knash.
WWE has added the following note to the item descriptions for Wyatt merch on the WWE Shop website:
In the wake of Bray Wyatt's death, WWE will donate all net proceeds to support JoJo Offerman and his children.
You can find said merch at this link.
Yesterday, August 24, Sean Ross Sapp of Fightful reported:
I was given permission to reveal that earlier this year Windham Rotunda (Bray Wyatt) got COVID that exacerbated a heart issues.
There was a lot of positive progress towards a return and his recovery. Unfortunately today he suffered a heart attack and passed away.
Our thoughts and condolences continue to be with the families, friends, and anyone affected by the passings of Windham Rotunda and Terry Funk.