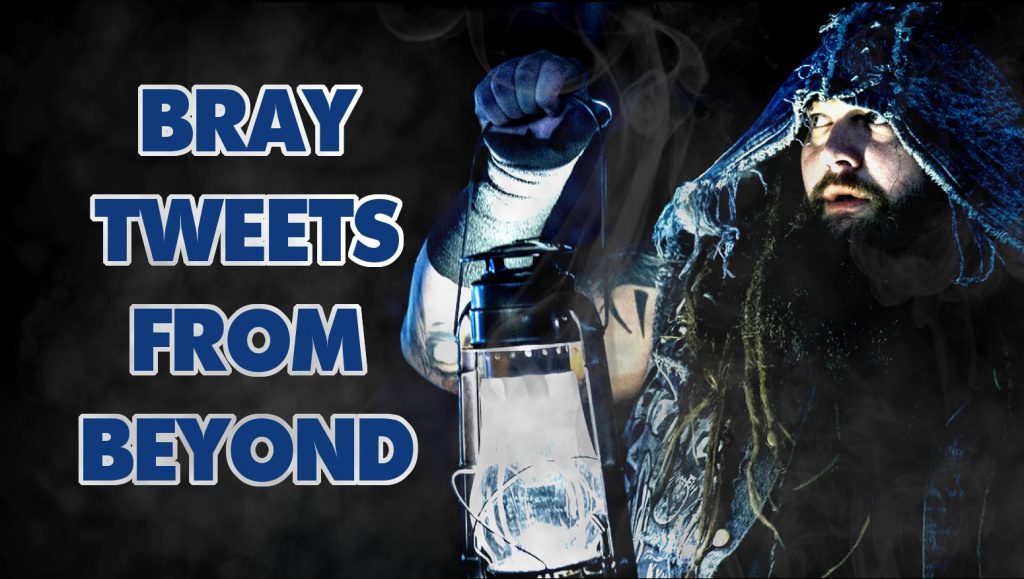 Bray Wyatt left us another cryptic tweet yesterday.
https://twitter.com/WWEBrayWyatt/status/980510891354488832
This, of course, is the sequel to the Poetry Slam session he had on March 24.
https://twitter.com/WWEBrayWyatt/status/977655006647209984
Wyatt has not been heard from on live TV since being pushed into the Lake of Reincarnation during The Ultimate Deletion, but has made a few house show appearances. There, he's been attacking the cruiser weights after their matches only to be confronted by Matt. The results of each intervention have varied: A Twist of Fate here, some Bayley gimmick infringement of just hugging it out there, and an attempt of a Sister Abigail followed by another Twist of Fate.
As the saga continues, Bray seems to be fighting his changing, but hopefully it will come and soon.
Only get to see this at #WWEBuffalo @WWEBrayWyatt. @MATTHARDYBRAND pic.twitter.com/MmjeAXp6Jx

— Erin (@erbear0879) March 25, 2018
We're not sure what we'll get when Bray returns to WWE television; there's wild speculation over whether we'll see a whole new character, a rebirth for Bray, or the same old thing as before.
Many in the WWE Universe are probably begging for something new with the "Eater of Worlds". They're probably also hoping that the "them" in that tweet today is the Woken Universe and we finally get Woken Wyatt.
What are your thoughts on the Bray Wyatt transformation? Is he going to remain the same or change into Woken Wyatt? As always, let us know in the comment section below or on our official Twitter page.