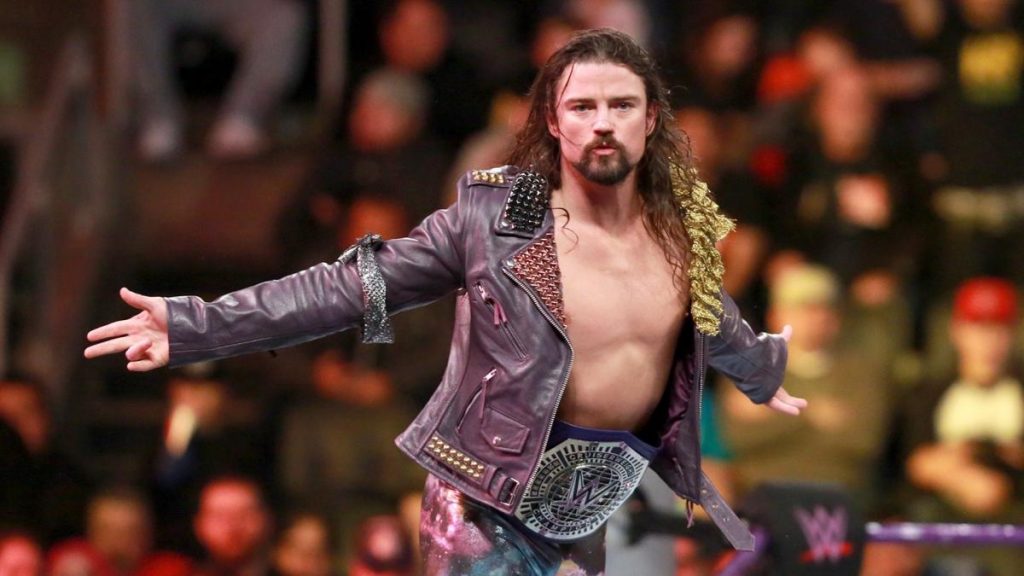 For those who aren't aware, Brian Kendrick has had four separate stints with WWE. His first came in 2000 when he signed a developmental deal with the company at the age of just 20.
As a result of having worked for the company on-and-off for 20 years now, Brian Kendrick has been able to set a pretty impressive company record.
Last night on NXT UK, Brian Kendrick was defeated by Travis Banks in a one-on-one match. As a result, Banks progressed to the NXT Cruiserweight Championship match this weekend at Worlds Collide.
Following on from his NXT UK debut, Twitter account @WWEStats has confirmed that Kendrick has set an impressive record within the company.
Following his match against @Travis_BanksPW on @WWENetwork, @mrbriankendrick is now the 1st Superstar in @WWE history to have a match on ALL of these programs:#Raw#SmackDown@WWENXT @NXTUK
Pay-Per-View#WWEMainEvent#WWE Superstars
Heat
Velocity
@WWE205Live #WorldsCollide

— Wrestling Stats & Info (@WWEStats) January 24, 2020
After making his NXT UK debut last night, Kendrick has now wrestled on all of the following WWE shows:
Raw
SmackDown
NXT
NXT UK
WWE pay-per-view
Main Event
Superstars
Heat
Velocity
205 Live
WWE Worlds Collide
This is a very impressive record, and one that is almost certainly never going to be broken or matched due to the fact that shows like Heat, Velocity and Superstars are no longer on the air.