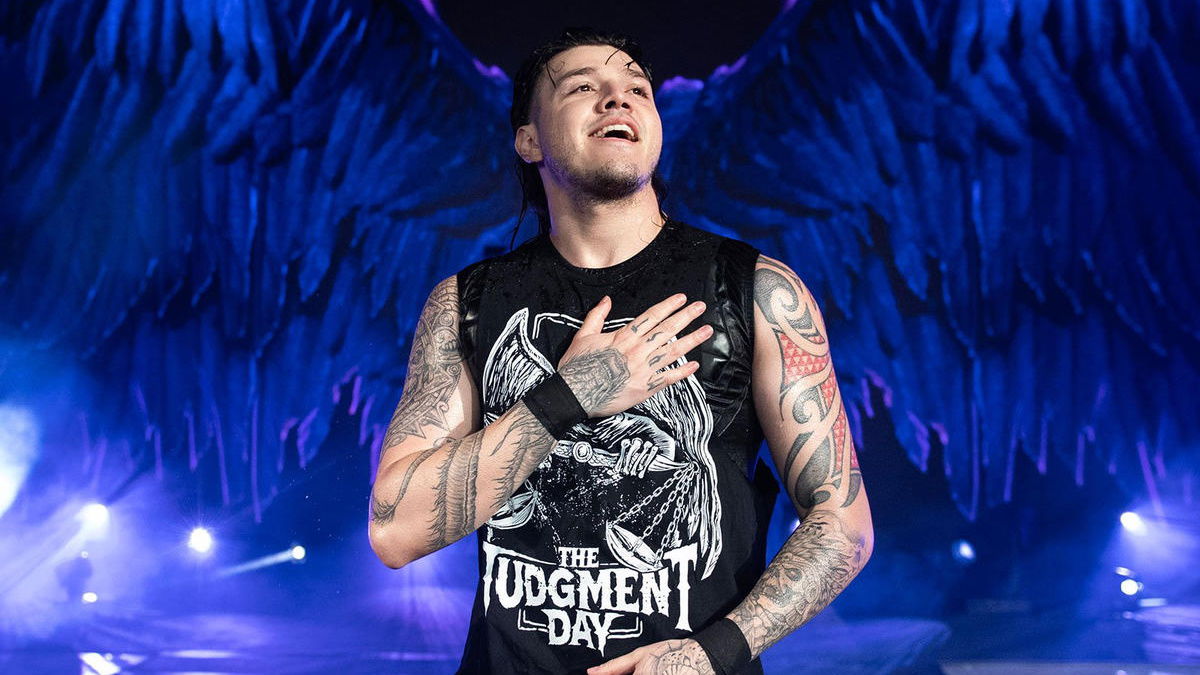 WWE World Heavyweight Champion Seth Rollins has commented on Dominik Mysterio's transformation into one of the top heels in the company.
Dominik Mysterio made his in-ring debut at SummerSlam 2020, losing to Seth Rollins in a street fight.
Following this bout, Dominik wrestled as a babyface alongside his legendary father Rey Mysterio.
Since Dominik turned on Rey Mysterio in September 2022, the current Judgment Day member has elevated his game as one of WWE's most effective heel wrestlers.
Speaking on Logan Paul's ImPaulsive podcast, Seth Rollins shared his thought in Dominik Mysterio's growth, noting:
"Yeah dude, you know, you can come up with this great idea, but if the way you see it isn't the way other people see it, it's not going to work. That's not just wrestling that's everything.
"Sometimes, WWE has this reputation of forcing thing but as characters it's for us to figure out, it's our brand. Yes, they are, WWE is the overarching theme, but I have to take responsibility for myself, and WWE gives us the autonomy to do that because we have these live events, we have TV every week, if we hear something, not everybody is going to hear that, if we see something, not everybody is going to see that about us, they can't kept track of all of these people, and every single second.
"I wrestled Dom in his first match, speaking of the pandemic, I wrestled him in his first match on live television, we did this great story with the Mysterio family that nobody probably ever saw, where I obliterated this kid with a kendo stick, like obliterated him, you can find the pictures online, I just annihilated him with it.
"It built to this match with him and I at SummerSlam, it would have been 2020 probably, and it was wonderful to see where he was then, he was a good guy, a babyface, he's just straight white meat 'I'm Rey Mysterio's kid' all that.
If you use this transcription or any portion of it please credit WrestleTalk.com and link to this page.
Recalling producer Shane Helms' disbelief at the reaction to Dominik at a recent house show, Rollins said:
"For me, I knew, I remember I was sitting at a live event not long ago, and he was just getting booed out the building, and one of our producers, Hurricane Helms, was sitting there with me, and he's like 'if you'd have told me six months ago he was going to be a top heel in the business, would you have believed it?' and I was like 'yes'.
"That's the visionary part, I could see this coming, I'm like, he's not built to be a babyface, he's Rey Mysterio's kid, he's same thing (as Logan Paul), like people think he's being handed everything for being Rey's kid.
"It's so easy to want to hate nepotistic jerks, it's so easy for people digging off their family name, it's easy to hate that. I'm like, they're gonna love him at first, but eventually it's all gonna come back around.
"The risk is, (Logan Paul) said you were concerned at being booed, and you're not alone in that, people don't like that sometimes, it's a hard pill to swallow. It's hard for you to not think it's personal.
"So for him to be able to feel that, take that in, and then apply it every week, and trust the people around him, telling him exactly what to do, to be able to do that and then turn it into where it is now where he can't pick up a microphone to say words because they'll just boo him out of the building, it's fantastic, and it's so fun to watch.
"Here's the thing, I'm with him at these live events all the time and he's a sponge for information, so I'll tell him something 'hey you should check this out, watch yourself, do this, this is maybe a better way to do it' and he'll apply it the next day, and it works, and he's like 'oh light bulb'.
"Then you can just see the little things he does every single step of the way start to improve, you've got to remember he's still like 23 or something, he's a very young cat, so he's still growing into his body, he's learning how to do this thing.
"Trying to fill, we talked about Rey Mysterio earlier on, one of the greatest of all time, you can't fill those shoes, you will never be able to, I can't imagine the pressure that puts on you.
"So for him to be able to develop himself as something completely different from his dad, that's got to take so much weight off of his shoulders, he doesn't have to be his father, he can be his own thing, and that's fantastic."
If you use this transcription or any portion of it please credit WrestleTalk.com and link to this page.
Dominik Mysterio defeated Wes Lee to win the North American Championship on the July 18 edition of NXT.
A WWE star who was set to face Wes Lee for the gold has now reacted to this title change, which you can read more about right here.
If you want to stay fully updated on all the latest wrestling news, click the red bell in the bottom right of your screen to receive notifications from WrestleTalk.com straight to your device!