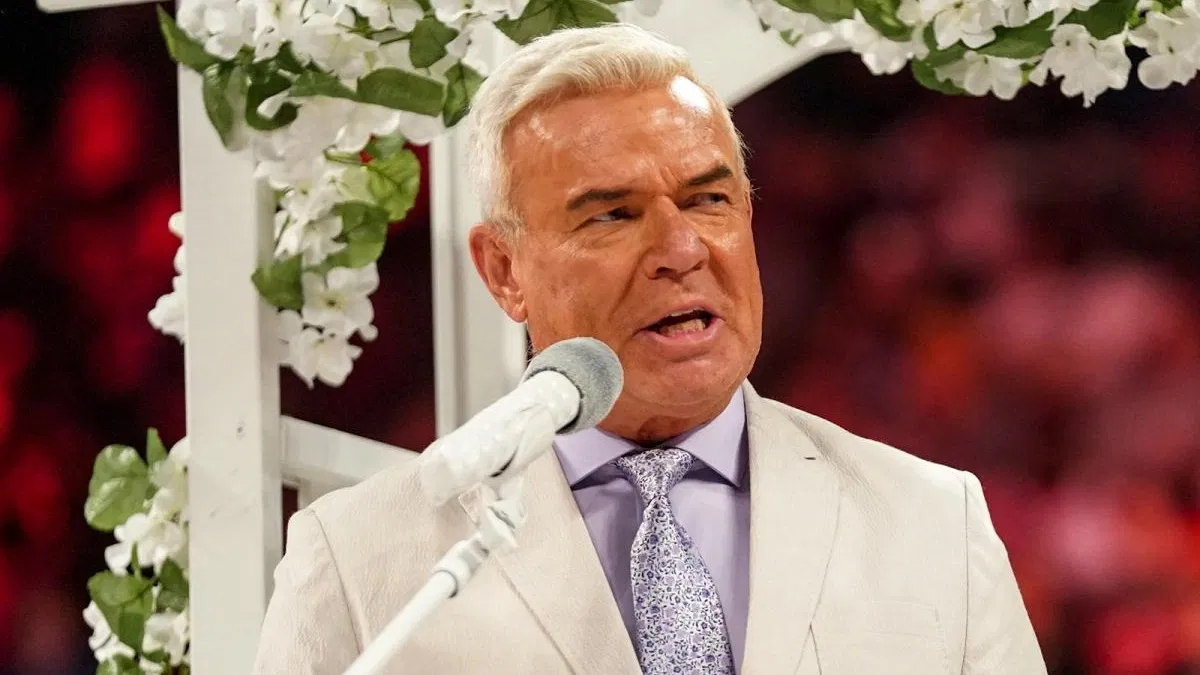 WWE Hall of Famer Eric Bischoff has given his rather critical assessment of the current state of affairs with Tony Khan and AEW.
Bischoff has made a small handful of appearances throughout AEW's history, but it seems like that might not be something that happens again for a while given how Tony Khan seems to be reacting to his criticisms.
Speaking with SHAK Wrestling, Bischoff weighed in with his thoughts once again, saying:
"If Tony Khan is smart, and I know he's very, very smart, a lot smarter than me in a lot of ways. I don't exactly think he's got a creative instinct in his body. I think what he's doing is reliving a childhood memory, you know of ECW and the indie scene, and super matches.

"He's booking, in my opinion, like a 14-year-old would – who would have a lot of toys and things he can play with. But I'm not seeing story – we've seen the wrestling audience or AEW audience call it a story but it's not. It's an excuse for having a super match or dream match.

"If Tony Khan is really smart, and if his goal is to really compete (with WWE), he needs to look at what's working in WWE in terms of the storytelling and format perspective.

"He's going to wake up one day and realize that being a dirt sheet booker and catering to the internet wrestling community is a wonderful thing, because your name is on the internet all the time, but it's (AEW's) not going to grow beyond the point that it currently exists. Because you're only serving a small portion of the audience, you're not reaching out to the broader audience.

"Not everyone breathes, sleeps, and eats wrestling, you know? The internet audience does, but there's a more… I don't want to say passive, but a less-committed viewing audience out there that's really important."
AEW Rampage in particular has sign quite a few low viewership numbers recently and has drawn a lot of scrutiny regarding the weekly cards. The August 12 episode did what seemed to be a good number, but that was due to a very strong lead-in from Star Wars that aired beforehand.
We could be on the verge of a big turning point for AEW, as Bryan Danielson is back, CM Punk returned last week, and Kenny Omega is expected to return tomorrow night.
Quote via Wrestling Inc
If you're in the UK but didn't manage to get tickets to Clash at the Castle on September 3, WrestleTalk is hosting a watch party at The Joiner on Worship in Shoreditch, London, and we'd love for you to join us! Click here for more details.