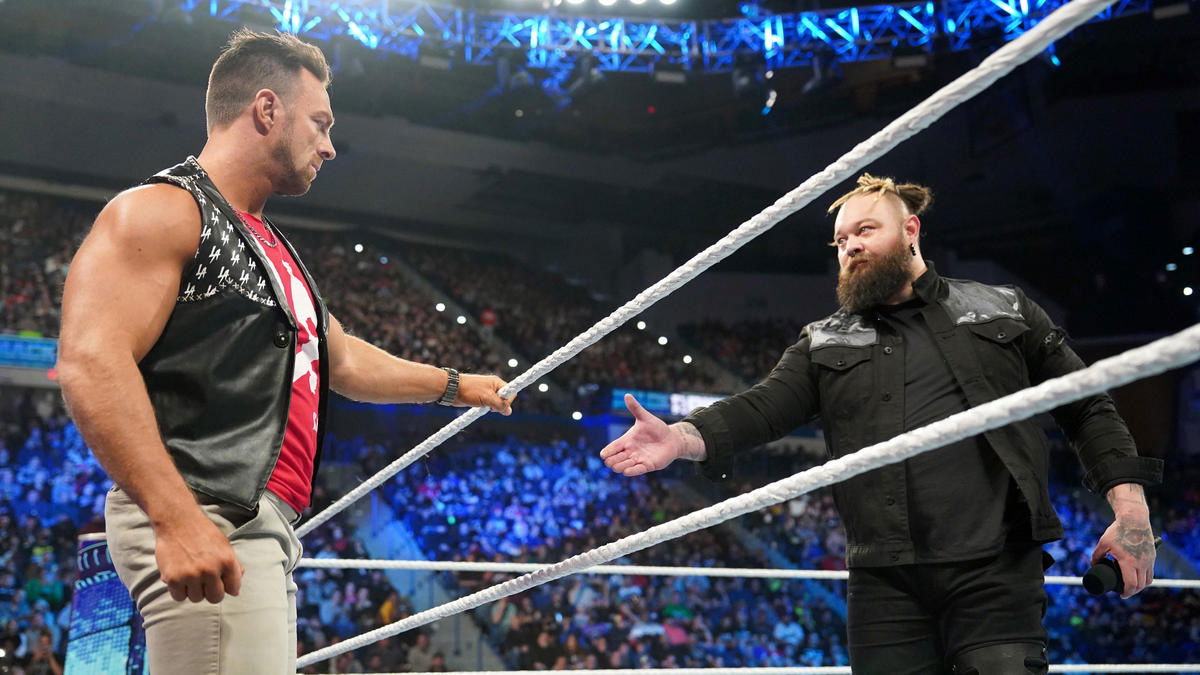 LA Knight, the final opponent of Bray Wyatt, has now reacted to the news of Wyatt passing away aged 36 today, August 24.
Albeit without words as the message speaks for itself, Knight tweeted a photo of himself and Bray Wyatt, real name Windham Rotunda, from their feud on WWE SmackDown:
— LA Knight (@RealLAKnight) August 25, 2023
LA Knight faced off against Bray Wyatt in his last series of matches, including at the Royal Rumble in the Pitch Black match as well as in house show efforts after that before Wyatt stepped away from in-ring competition in the lead-up to WrestleMania 39.
WWE has added the following note to the item descriptions for Wyatt merch on the WWE Shop website:
In the wake of Bray Wyatt's death, WWE will donate all net proceeds to support JoJo Offerman and his children.
You can find said merch at this link.
Earlier, Sean Ross Sapp of Fightful reported:
I was given permission to reveal that earlier this year Windham Rotunda (Bray Wyatt) got COVID that exacerbated a heart issues.
There was a lot of positive progress towards a return and his recovery. Unfortunately today he suffered a heart attack and passed away.
Our thoughts and condolences continue to be with Windham Rotunda's family, friends, and everyone affected by his passing.