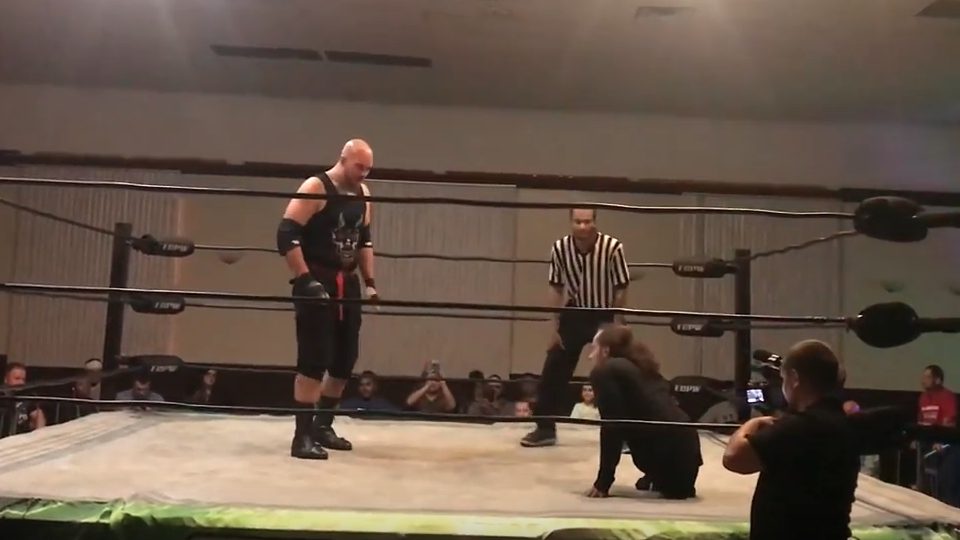 The world of professional wrestling is a weird and wonderful place. We've already seen strange sights such as Hiromu Takahashi's obsession with a toy cat named Daryl in NJPW, Joey Ryan's dick druids at ALL IN, and the fact that R-Truth is currently the most over act in WWE.
Those all pale in comparison to debuting wrestler Dustin Thomas, a man who can perform a springboard 450 splash like AJ Styles and work the submission game like Daniel Bryan… only Thomas does it all without legs.
A video of Thomas' debut match against John Tella has been making the rounds on social media this past week and for good reason. It is incredibly impressive to watch and is difficult to describe so please simply see for yourself:
https://www.facebook.com/TheJohnTella/videos/477028392793013/
If that short clip wasn't enough, you can watch the entire match via the YouTube link below. Believe me, it is an incredible sight to behold. Although, I think the referee needs to find a new line of work after letting that clear DQ slide. Terrible call, it was right in front of you!
https://www.youtube.com/watch?time_continue=613&v=XWIpSZmSPok
The bout itself came about after Tella had a run in with a handicapped fan who then challenged him to a one-on-one match which was gladly accepted. Kind of like Umaga vs. Santino Marella only better and with less WWE ruining one of my favorite stars at the time… I'm not bitter.