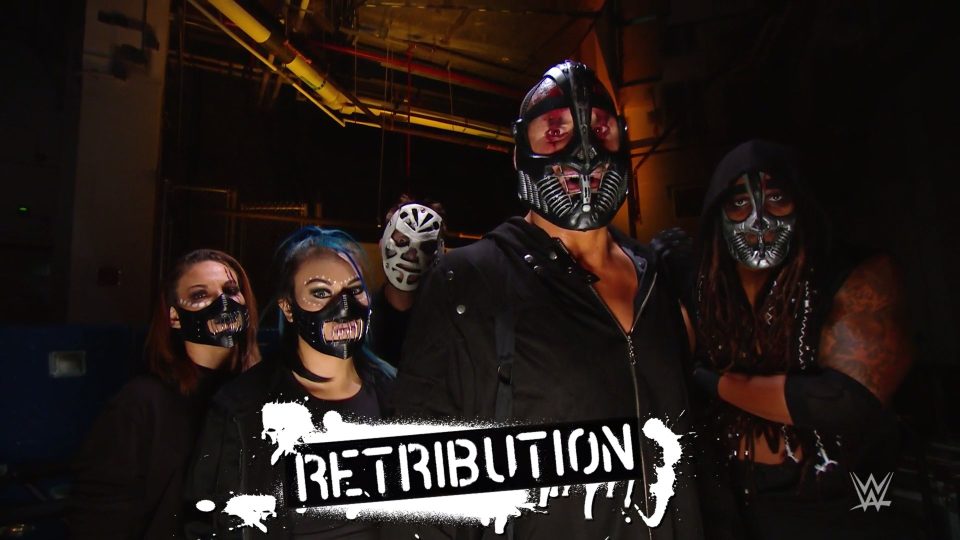 It's not often that a decision by WWE is met by pretty much 100% negativity, but the unveiling of the names of three members of Retribution on last night's Raw has come pretty close.
If you didn't see, it was announced that three of the groups members are called, and I promise I'm not making this up…T-Bar (Dominik Dijakovic), Slapjack (Shane Thorne), and Mace (Dio Maddin).
Good Lord. Why is WWE completely incapable of giving normal names to members of a faction? Don't forget that they gave names like Skip Sheffield and Husky Harris to members of the Nexus 10 years ago.
Maybe that's it. They give faction members stupid names to celebrate the new decade.
And it isn't just fans who thought they were stupid names, as WrestleVotes is now reporting the presentation of the group last night was met with laughter backstage.
Just talked to a source who was in the building last night… said the presentation of Retribution was a major topic of discussion, met w/ LAUGHTER at times backstage. Direct quote: "The masks & names are already making the road for these guys impossible to climb"

— WrestleVotes (@WrestleVotes) September 22, 2020
It's really baffling to think how these names were suggested, agreed upon, and then actually signed off by Vince McMahon to go on TV.
It would have taken 10 more seconds to realise that giving these names to a new stable would immediately make fans not take them seriously, not that anyone was taking them seriously before.
Do you think these names are stupid? If not, how much is WWE paying you? Let us know in the comments.