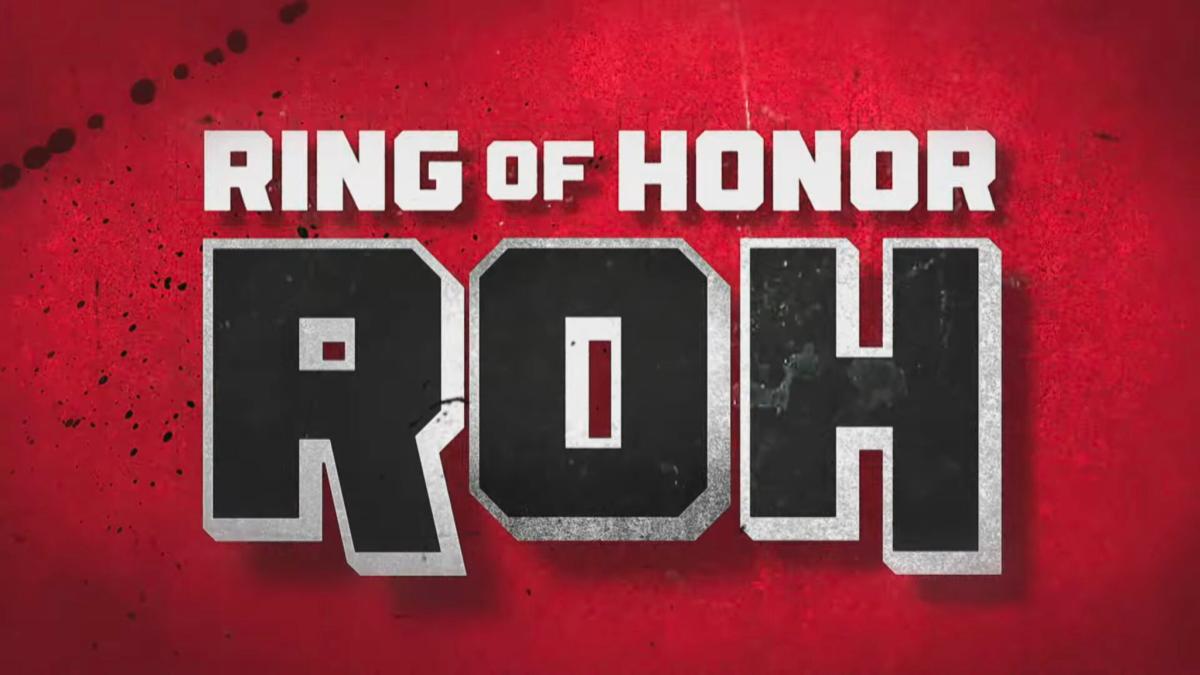 A Ring of Honor name has offered advice to aspiring on-screen talent following the relaunch of the now Tony Khan-led TV product.
ROH's Ian Riccaboni addressed the requests for advice that he's received on working in televised wrestling show, particularly focusing on new and aspiring announcers but also providing sound advice to anyone else involved in the wrestling business.
Using Twitter as his platform, Riccaboni said:
"Ever since ROH relaunched officially, I've gotten probably a dozen or so messages asking me how to be a part of TV wrestling. The truth is – I don't know! But there are some things you can do that likely can help you get a try if I ever figure it out."
He would then go on to list his advice, as follows:
"1.) Be the kind of person that puts away the cart at the grocery store in the parking lot. Speaks to your moral character and that you have integrity: you can be counted on to do the right thing when nobody is looking. 
"2.) Be professional in your communication. Almost everyone who has reached out has been! This is great! Please and thank yous are awesome but also… 
"3.) Be specific. I wrote HOF broadcaster Harry Kalas in 2006 asking what it took to be a baseball broadcaster. His letter back still hangs on my wall in my office. The willingness to do anything to help is a great trait but it is not something actionable. 
"4.) Call matches. Cut promos. Everyday. What if I say "Wow. I have just the job for you!" (It can't happen like that and I'm thankful for not having that responsibility!) You might only get one shot. Did you do everything in your power to that moment to be the best you can?
"Go back to 1.) Be kind and have integrity. This is honestly probably more important than literally anything else on the list.
"5.) Ask the people who are doing the job you aspire to what to do to get there. You did the right thing by reaching out! You really did! You *should* do this. I'm just not plugged into the pipeline anymore. I'm old and have kids. Me and my partner Caprice found each other."
Riccaboni would also provide more advice, some of which is still as relevant today as it was in the past, adding:
"Honestly, the way major wrestling companies work has functioned much the same as they have for many years before this for both announcers and wrestlers: build up a profile and be undeniable. The pandemic changed some of the access paths and obviously ROH completely.
"We used to run camps, have tryout matches, etc. Because we ran on a shoe-string, I had a big hand in that. It was all hands on deck. I'm a parent of two now and I am a bit further removed from that process in most ways intentionally.
"But the best thing you can do is be of service – that doesn't mean "work for free all of the time" but find your differentiator and offer it. What is it you do better than anyone else? Why would someone select you for your vacancy? How are you different than what's on TV?
"Mike Tenay knew familial histories of Luchadors
"JR knew collegiate backgrounds
"Tony Schiavone was seamless in integrating live event promotion with studio wrestling
"Lance Russell built trust
"Gordon Solie earned gravitas with knowledge
"What will you do?
"Be special and be different! If I was to be replaced, I know who I would recommend if I could put names into the running (it usually doesn't work like that and it would be too late, but follow me… ha!) because there *are* people that are unique by virtue of being them."
He would conclude by boiling down his advice into easy to remember points:
"If you can:
"1.) Be kind
"2.) Have integrity
"3.) Be specific/ask for the business
"4.) Practice/do your homework
"5.) Be yourself
"You will be successful in some way. I promise. That's the answer I'll send out for now if you ask (& you should!) how to get a shot on TV wrestling. Fin."
Riccaboni became a wrestling announcer following an encounter with The Blue Meanie and would make his debut in May 2015 at Global Wars.
His work has seen him appear in NJPW, Impact Wrestling and AEW.
Think you're a wrestling mastermind? Well you can prove it by taking quizzes in our brand new quiz section! Don't forget to tweet us your results!