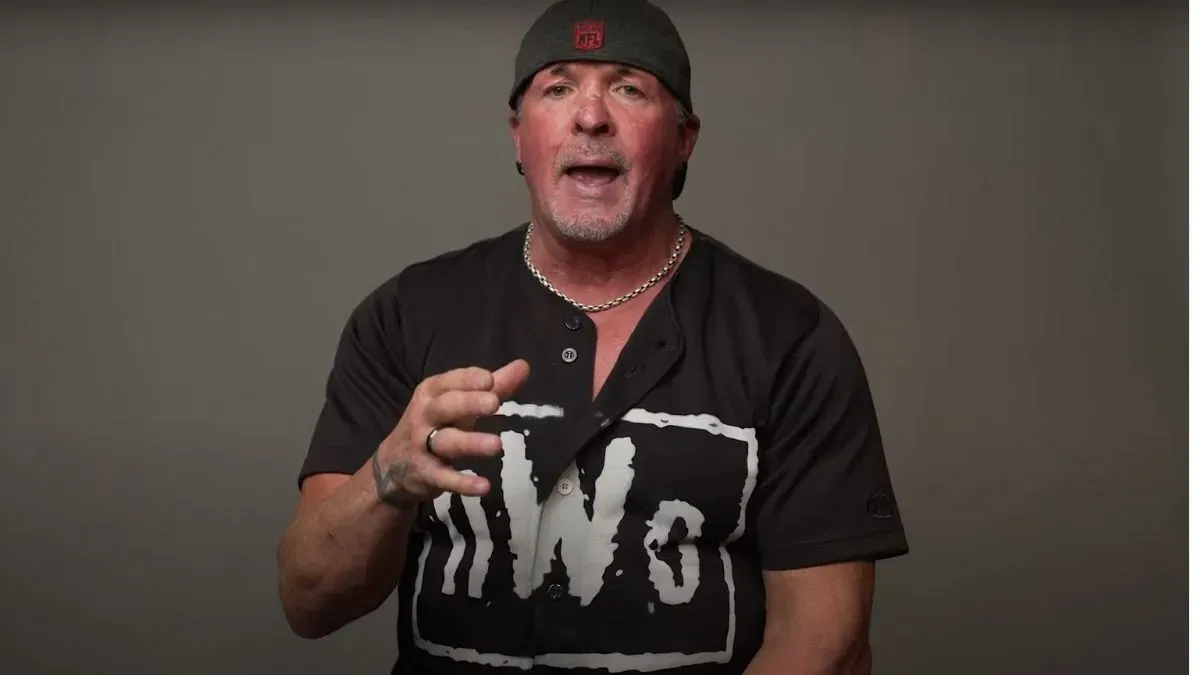 Buff Bagwell was again trending on Twitter today and unlike the last time we covered it, this time was for a less heartwarming reason.
Former WCW star Buff Bagwell has been trending on Twitter throughout the past few days and unfortunately, it isn't regarding anything good.
Bagwell had fans speaking out, tagging him regarding missing merchandise that they had paid for and trying to find out what was was going on. They wanted the things they paid for or refunds and it seemed that no one was getting any answers.
Buff shared that he too had been duped, by someone who was supposed to be helping him named "Michael Long."
Then came the shocking announcement from the embattled employee, posted to Bagwell's Discord, announcing that throughout the recent Buff Bagwell Twitter Renaissance, the source of the opinions, including pro-life comments and support for the LGBTQ community was not coming from Bagwell at all.
The embattled former manager quoted as writing:
"Appreciate everyone's support of Buff these last few months. I was running Buffs twitter and other social media since last year, we have gone our separate ways due to a variety of reasons. I will not say anything bad about Marc and have no problem being the fall guy for whatever issues their [sic] are with merchandise. Enjoyed getting to know you all, though I was posting for Buff it was my beliefs and opinions being tweeted."
The tale gets even weirder when you follow the thread of several fans who had attempted to purchase merchandise who allege they were scammed by a known grifter who has a habit of targeting the wrestling community.
According to some, there is no "Michael Long" at all, rather that itself is an alias for the real Tweeter, who allegedly may be on the Ohio Sex Offender Registry.
Buff himself has since commented in more detail on the controversies, releasing a video to his YouTube channel where he addresses this social media fracas directly.
According to Buff, he confirms he was not the one Tweeting however mentions that regarding the LGBTQ community he, "supports anybody that's happy in their lives."
Apologies for any traffic this writer personally drove toward this now seemingly, not authentic Buff Bagwell Twitter account! I still want to root for you Buff Daddy!
You can check out all of Buff's comments on the controversy below.
MARCUS ADDRESSES RECENT CONTROVERSY https://t.co/pZWTACURCY via @YouTube

— Marcus Bagwell ? (@Marcbuffbagwell) July 7, 2022
To make sure you stay updated with all the latest wrestling news, add WrestleTalk.com to your Google Discover feed and follow us on Twitter!