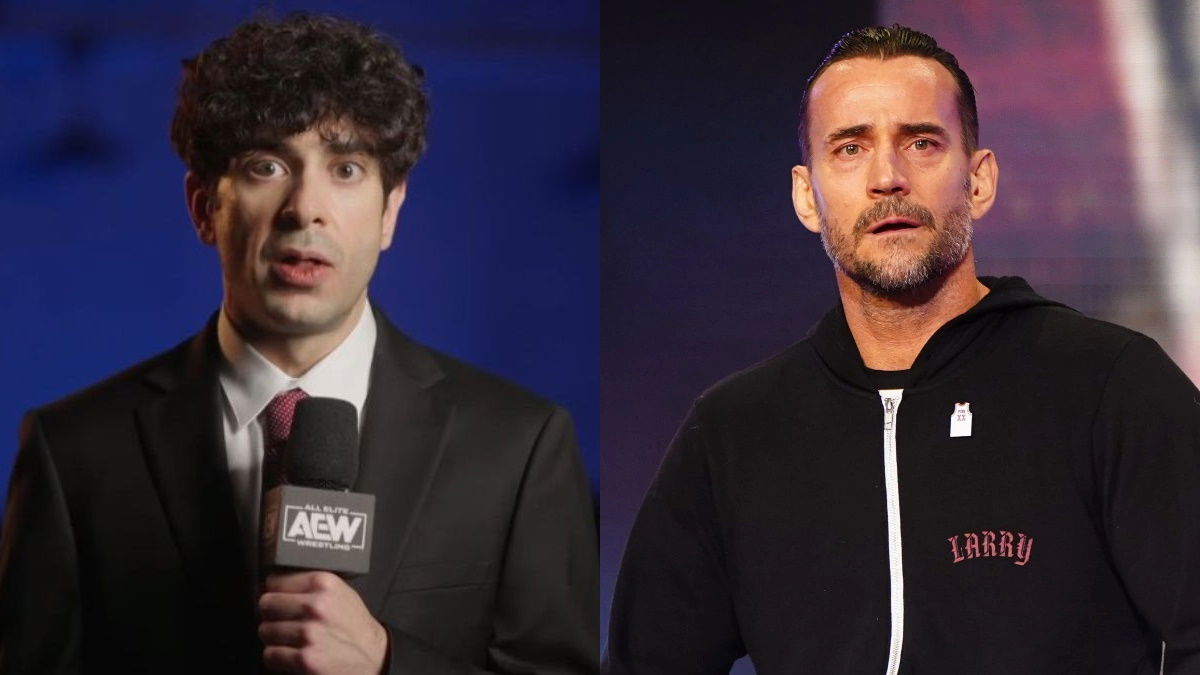 Today's episode of AEW Collision opened with a pre-recorded statement from Tony Khan addressing the firing of CM Punk.
Khan said:
"Today I had to make one of the toughest decisions of my professional career. Today I terminated Phil Brooks, CM Punk, for cause.
"This stems from a backstage incident at AEW All In last Sunday. The incident was regrettable, and it endangered people backstage. That includes the production staff, the people who help put the show on every week, innocent people who had nothing to do with it.
"I've been going to wrestling shows for over 30 years. I've been producing them on this network for nearly four years.
"Never, in all that time, have I ever felt, until last Sunday, that my security, my safety, my life, was in danger at a wrestling show.
"I don't think anybody should feel that way at work, I don't think the people I work with should feel that way, and I had to make a very difficult choice today.
"It came at the recommendation of a Discipline Committee here in AEW, as well as outside legal counsel, who delivered a unanimous recommendation, and I have followed up on that recommendation.
"I'm sorry to any fans who are upset by this. I'm sorry to anyone who's upset by this.
"Despite that, we're gonna have a great show tonight at Collision, and we're gonna have a great All Out pay-per-view tomorrow here in Chicago.
"Last weekend was the greatest weekend in AEW history, this is the greatest week in AEW history, we're gonna continue the great momentum here on Collision and tomorrow night on All Out pay-per-view."
If you use this transcription or any portion of it please credit WrestleTalk.com and link to this page.
Before Collision went on the air, Khan appeared live in front of the Chicago crowd. You can see the reaction he got at this link.
AEW today announced the following:
All Elite Wrestling (AEW) has terminated the wrestler and employment agreements between Phillip Brooks (CM Punk) and AEW with cause, effective immediately.
The termination was confirmed today by Tony Khan, CEO General Manager and Head of Creative of AEW.
The termination follows a weeklong internal investigation of an incident occurring back stage at AEW – All In in London on Sunday, August 27.
Following the investigation, the AEW Discipline Committee met and later convened with outside legal counsel before making a unanimous decision to Khan that CM Punk be terminated with cause.
Tony Khan was quoted as saying:
"Phil played an important role within AEW and I thank him for his contributions.
"The termination of his AEW contracts with cause is ultimately my decision, and mine alone.
"Of course, I wish I didn't have to share this news, which may come as a disappointment to many of our fans.
"Nevertheless, I am making the decision in the best interests of the many amazing people who make AEW possible every week – our talent, staff, venue operators and many others whose efforts are unsung but essential to bringing our fans great shows on television at at arenas and stadiums throughout the world."
We'll keep you posted with any further updates.
Think you know the most about wrestling? Join our Wrestle League predictions competition for free, and be in with the chance of winning $250 of Amazon vouchers. Make sure you subscribe to email notifications to make sure you never miss a show.