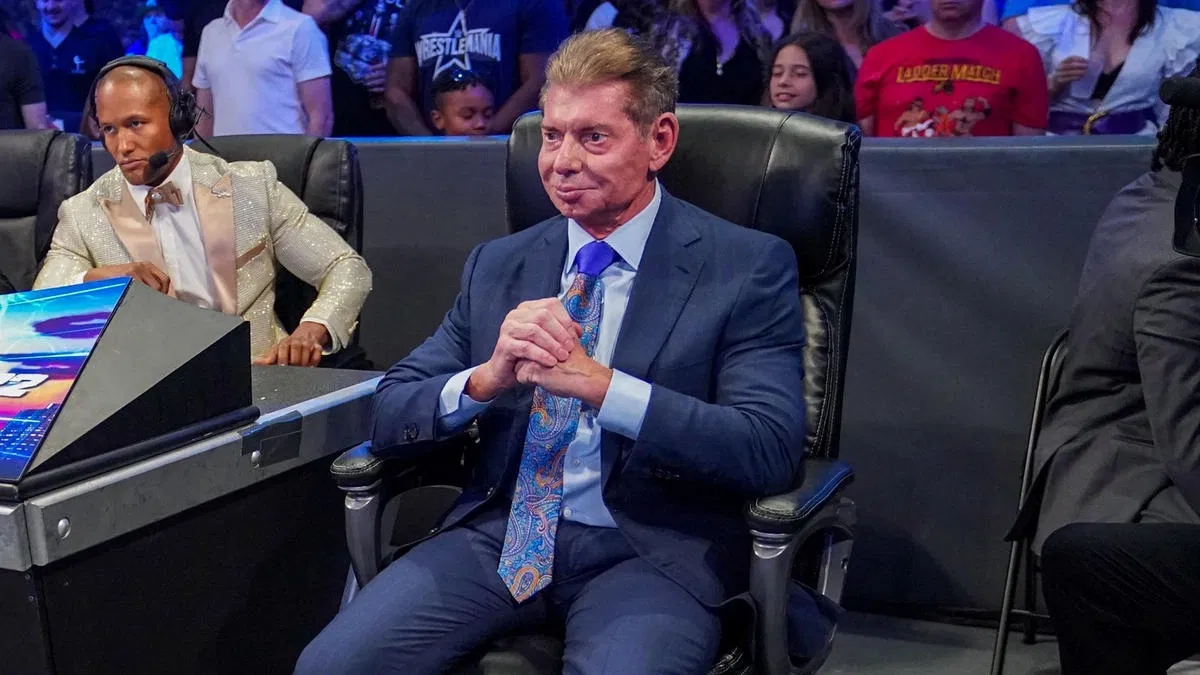 Here's the latest on Vince McMahon's WWE status, following 'conspiracy' speculation that he's secretly still running things behind the scenes.
McMahon stepped away from his CEO and Chairman roles in June amid 'hush pact' allegations. He officially announced his retirement on July 22, and Triple H assumed his creative responsibilities.
Per PWInsider, Vince McMahon is not involved with WWE in any official capacity besides McMahon owning the majority of the company's stock. It was pointed out that if McMahon was still running things behind the scenes, it would be illegal, with WWE being a publicly traded company.
The report noted that McMahon has not been to WWE Headquarters since his retirement announcement.
A separate report from Fightful Select (subscription required) also addressed the conspiracy that Vince McMahon is still 'pulling the strings' backstage. Believing that SummerSlam would've been a completely different show if Vince McMahon had any creative say, a WWE higher-up told Fightful:
"If Vince McMahon was still involved to any degree, neither Summerslam or WWE Raw would have resembled what they looked like. Dakota would not have been brought back, Raw would have been several Summerslam rematches."
McMahon reportedly has no say in day-to-day wwe creative, and there are also rumors that McMahon has limited access to information about the backstage creative process itself.
A number of WWE sources have reportedly told Fightful that there are situations that they can now act on that they would've previously needed to get clearance  from their bosses or Vince McMahon for.
For everything we currently know about Vince McMahon retiring, click here. You can find further updates and follow-ups on Vince McMahon at this link.
If you're in the UK but didn't manage to get tickets to Clash at the Castle on September 3, WrestleTalk is hosting a watch party at The Joiner on Worship in Shoreditch, London, and we'd love for you to join us! Click here for more details.