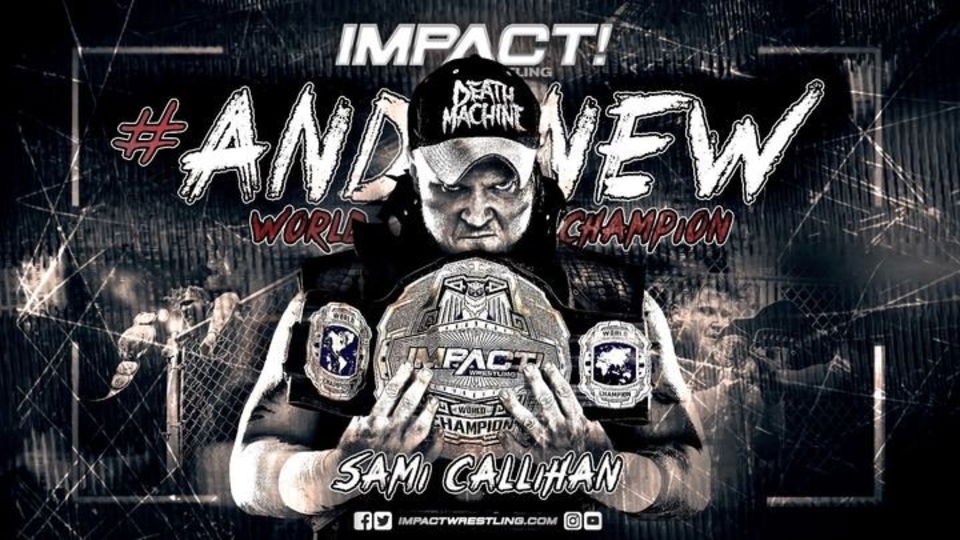 Impact Wrestling and Fight Network have released a behind the scenes video of Sami Callihan preparing for his match at Bound For Glory. Sami Callihan faced Brian Cage for the Impact World Championship.
Sami Callihan came up short at Bound For Glory in his No DQ Match at Bound For Glory.  However, Callihan ended up winning the title a few nights later on the debut episode of Impact Wrestling on AXS TV.
The video speaks to Callihan's time in WWE and why he ultimately quit.  Callihan felt he needed to leave because he wanted make it on his own terms and wanted to work for a company that would allow him to be himself.
He claims he wanted to be the man to save Impact Wrestling.  Given how the company has been focused on him, it would be hard to argue with that claim.
While others have come and gone, Sami Callihan has stayed the last few years and had major matches throughout.  His feuds with Eddie Edwards, Pentagon Jr., Brian Cage, and Tessa Blanchard have all been critically well-received and some of the most talked-about in and out of Impact.
You look at me as a villain… yet I'm the hero.

You wanted equality… I gave you equality!

This isn't intergender wrestling.

It's just Pro Wrestling.#TheDRAW pic.twitter.com/7Teua9rT8n

— THE DRAW (@TheSamiCallihan) November 9, 2019
Insight in Callihan
This video is really well done.  It gives great insight into Sami Callihan the person.  Sami Callihan mentions he has some mental health issues.  It's really great to see Callihan's perspective on how he addresses those concerns head-on through the character he plays.
Impact wrestlers have been pretty outspoken about how their wrestlers are characters being portrayed by real people.  However, this video does a great job of explaining how Callihan mixes his real-life personality with his on-air persona.
We get to see members of his family.  If you've got 30 minutes and want to watch a guy who clearly loves wrestling and loves wrestling for Impact Wrestling this is a can't miss.  It's also apparent through his interactions in this video that Impact Wrestling's roster and management clearly care about him.
Callihan will be defending his title against Tessa Blanchard at Hard to Kill on January 12, 2020.