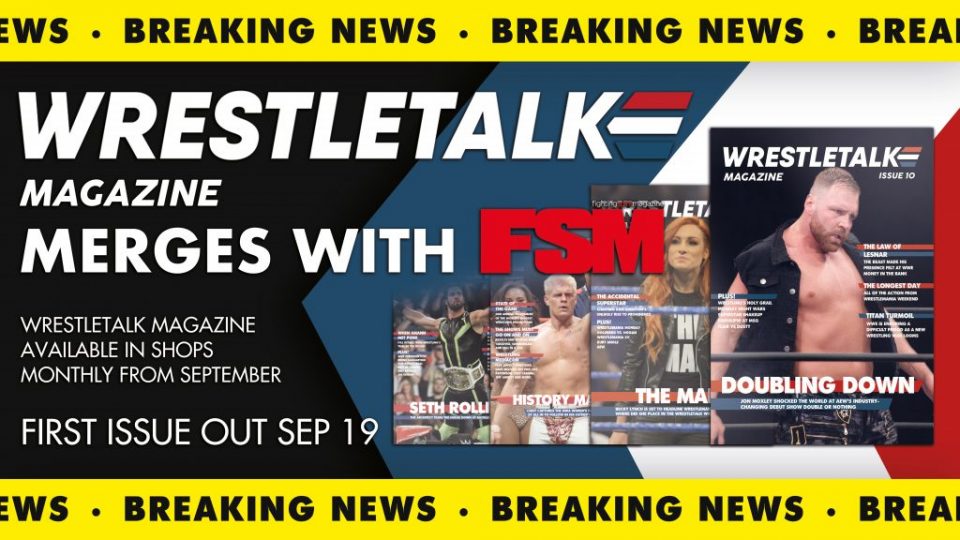 When it was announced that FSM will cease to exist from September there was an outpouring of sadness from wrestling fans all over the world.
It cannot be disputed that the world of digital content has rapidly surpassed the once-powerful juggernaut of print media. Yet, there is something truly magical about a printed magazine. Especially a wrestling magazine.
That is why, despite WrestleTalk being a pioneer in delivering wrestling news and interviews digitally on YouTube since its creation in 2011, we are also in the print media game.
Almost two years ago we launched WrestleTalk Magazine.
With WrestleTalk's core team being such huge fans of magazines like PowerSlam, FSM and PWI, we wanted to pay homage to the mags we all loved.
We are very proud of the magazine, which features content from writers like Findlay Martin (PowerSlam), Patrick Lennon (Daily Star), Greg Lambert (Holy Grail: The True Story of British Wresting's Revival), editor James Dixon (Titan Sinking)  and many others.
WTM is arguably the most digital-friendly print magazine going, thanks to our on-page QR code system allowing you to listen to audio recordings of articles, interviews and exclusive video content.
Nevertheless, being anything more than a mail order magazine was never in our plans.
However, with the recent news of FSM closing we sprang into action with another idea. A merger! Allowing some of FSM's team to move over to WrestleTalk Magazine with a plan to continue delivering a high quality, monthly print publication available in UK shops.
It's something the amazing team at FSM has done with such skill and professionalism for well over a decade and now something WrestleTalk Magazine is proud to announce we will be doing monthly from September 19 onwards.
In closing, we would like to thank the readers of both magazines for their support and I hope you will all join us for the next exciting chapter in the history of wrestling print media!
#KeepWrestlingPrintMediaAlive