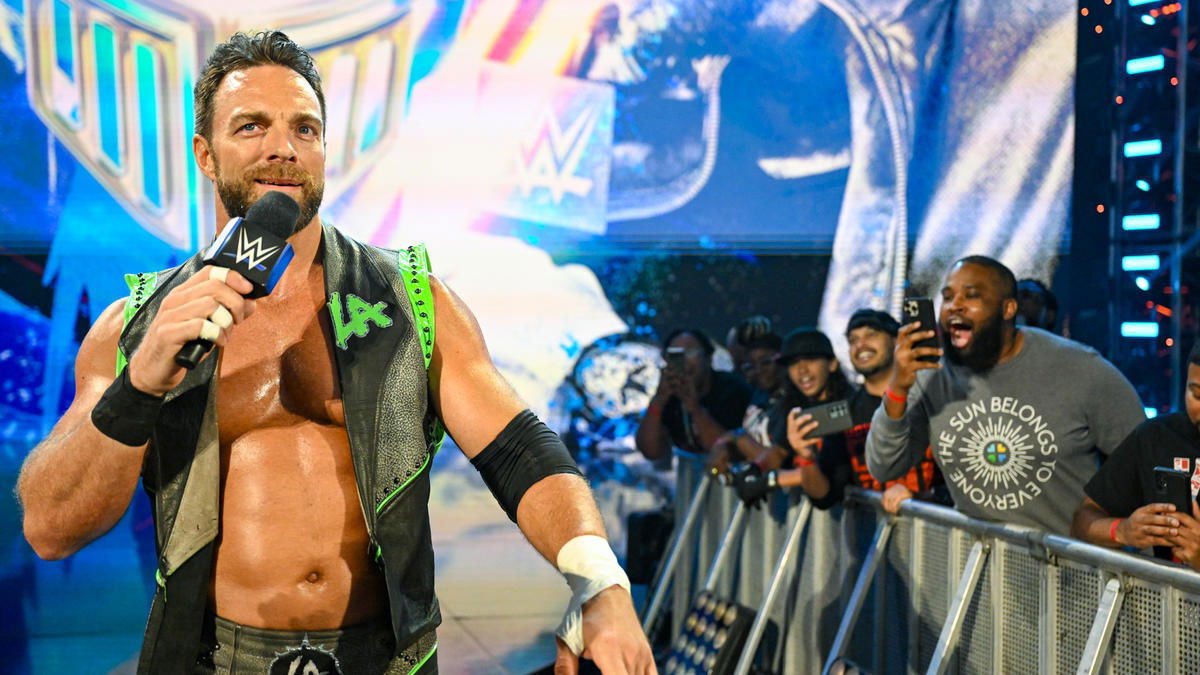 LA Knight has very quickly become one of the most popular stars in WWE over recent months, but he has sure been through a fair share of rough times in the company.
Knight was called up to the main roster as Max Dupri, a manager for the Maximum Male Models, before he was rebranded as LA Knight following Triple H taking over creative.
Knight spent a year as a part of the NXT brand, where he worked under both Triple H and Shawn Michaels following the rebranding of NXT in September 2021.
Appearing on Busted Open Radio ahead of NXT Great American Bash, Shawn Michaels discussed LA Knight's popularity, revealing that he had to 'go to bat' for him to ensure the company didn't let him go.
He said:
"I'm thrilled for him. I'll say this. He's a guy that is very unique. People will bust his chops for one thing or another. He was great for us. I don't want to divulge more than I probably should I guess, but he's a guy, he's one of those guys that thinks about it a lot and it gives a lot of thought. He seems so calm and reserved and cool on the surface, but he's the guy when you talk to him in private, he's very passionate about this and he wants to know everything. 'Is this going okay? Is that going okay?'
"I can remember when he started, we could see that, 'They like you. We're going to start moving you in that direction', and of course, he was very worried because, 'I haven't had a good heel run yet.' I was trying to explain to him, 'Buddy, they like you. I don't think that's a good idea for us to go ahead and fight that. Let's just go ahead and roll with it. One's as good as the other and if you sort of get over as a babyface, heck, when you turn, it'll be that much more heat.' I am not surprised by it."
"He's somebody that when he was here, I will say this. I enjoyed him. I liked him. He's a grown man. I thought he was going to be a perfect fit for the main roster. There were times when we were having difficulty down here when it wasn't always maybe my call on some things, that I had to go to bat for some people and really had to make sure that, you know, I impressed on them, like, 'My goodness, you don't want to sleep on these people. You don't want to lose these people. Let's keep them around. Trust me on this' I'm very thankful that they did because again, LA Knight is a guy that is enjoying that right now, and again, I think the WWE Universe is enjoying LA Knight right now. He's somebody that I think's got a great future. I'm excited for him and I'm happy for him."
LA Knight is set to be a part of the SummerSlam Battle Royal at SummerSlam next weekend, alongside Sheamus and other names to be announced.
Knight and Sheamus are set to go one on one on next week's episode of SmackDown.
transcription via WrestlingNews.co
If you want to stay fully updated on all the latest wrestling news, click the red bell in the bottom right of your screen to receive notifications from WrestleTalk.com straight to your device!