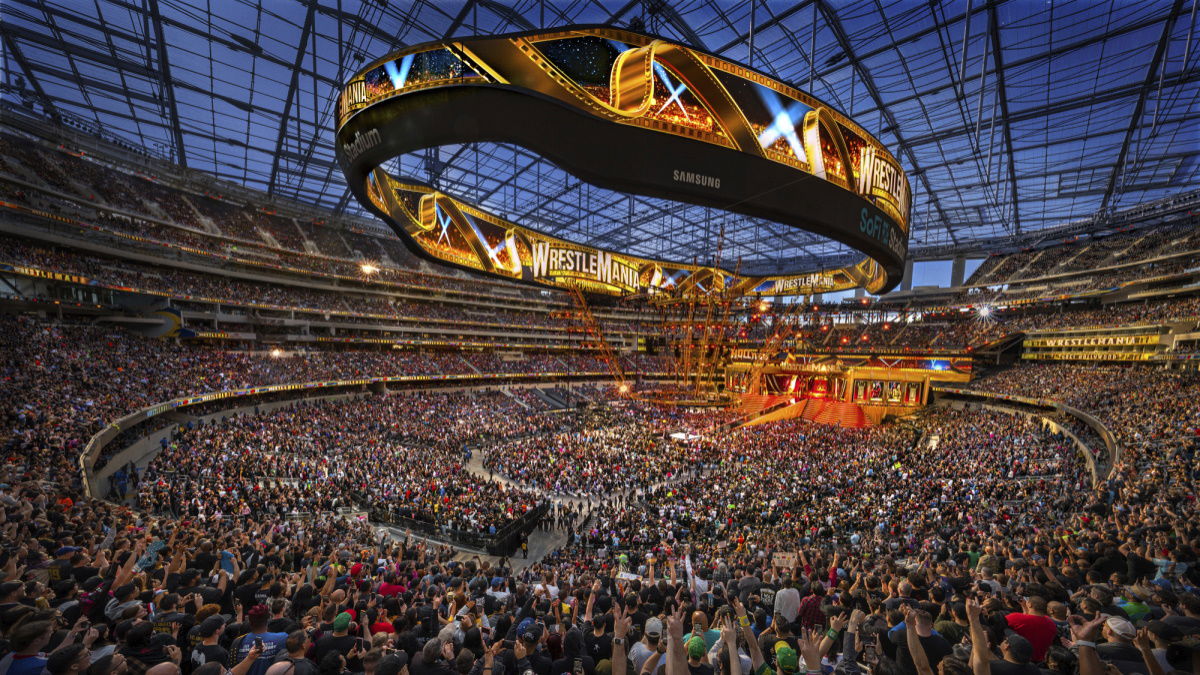 The Bloodline story has been taking WWE fans on a rollercoaster ride for the past three years, including it's latest twist at Money In The Bank.
The story has been highly praised, being called 'cinema' by fans who are enjoying the ride, and Michael Cole believes the story could win awards.
Appearing on the Pat McAfee Show with his former broadcast partner Pat McAfee, Cole claimed that the storyline and those involved should be nominated for an Emmy award.
He said:
"When you have a story like the Bloodline, which for three years, should be nominated for an Emmy award. Roman Reigns should be your best actor. Sami Zayn, Kevin Owens, The Usos, Solo Sikoa, Paul Heyman, all these guys should be nominated."
McAfee noted that he believes the Bloodline should win an ESPY award for the best team, to which Cole stated:
"You can make an argument that we could win an ESPY or we could win an Emmy award. What our guys do is so unique to our world. Not only are they tremendous athletes, and in my estimation, the best athletes on the planet because they can do things that so many others can't, but on top of that, they are actors. If you watch what Roman Reigns and company did in that tag match in London, it was cinema, it really was. These guys are tremendous athletes that put their bodies on the line every week, but they're putting together an unbelievable story."
Cole continued on, explaining why he believes that WrestleMania should have won an Emmy award by now.
He added:
"How WWE has not won an Emmy award for, forget 52 weeks a year of Raw and SmackDown and NXT, scripted television, no repeats. Forget the unbelievable award-winning documentaries that our team does each week. A guy like Chris Chambers, who has been doing this for over 30 years and putting together some of the greatest documentaries this business has ever seen and the television business has ever seen.
"Let's talk about never winning an Emmy award for WrestleMania. That event is absolutely incredible. Being able to put on a premium live event like we do, now over two days a weekend, cannot be matched or duplicated by anyone in the television business, it just can't. When you look at the amount of production that goes into that. The work that our executive producer Kevin Dunn does, directors like Marty Miller do, our camera guys, our backstage production people, pyrotechnics, studio people who put together incredible packages, and on top of that, the best athletes on the entire planet, and we haven't won an Emmy award yet? That's a crime.
"That's why I don't give a damn about any of these awards. They don't matter because they're not being given to people who deserve it or have earned it."
Bloodline enjoyers will be in for the latest piece of cinema on tonight's SmackDown, when the Usos take Roman Reigns to 'Tribal Court' following Money In The Bank.
transcription via Fightful
If you want to stay fully updated on all the latest wrestling news, click the red bell in the bottom right of your screen to receive notifications from WrestleTalk.com straight to your device!