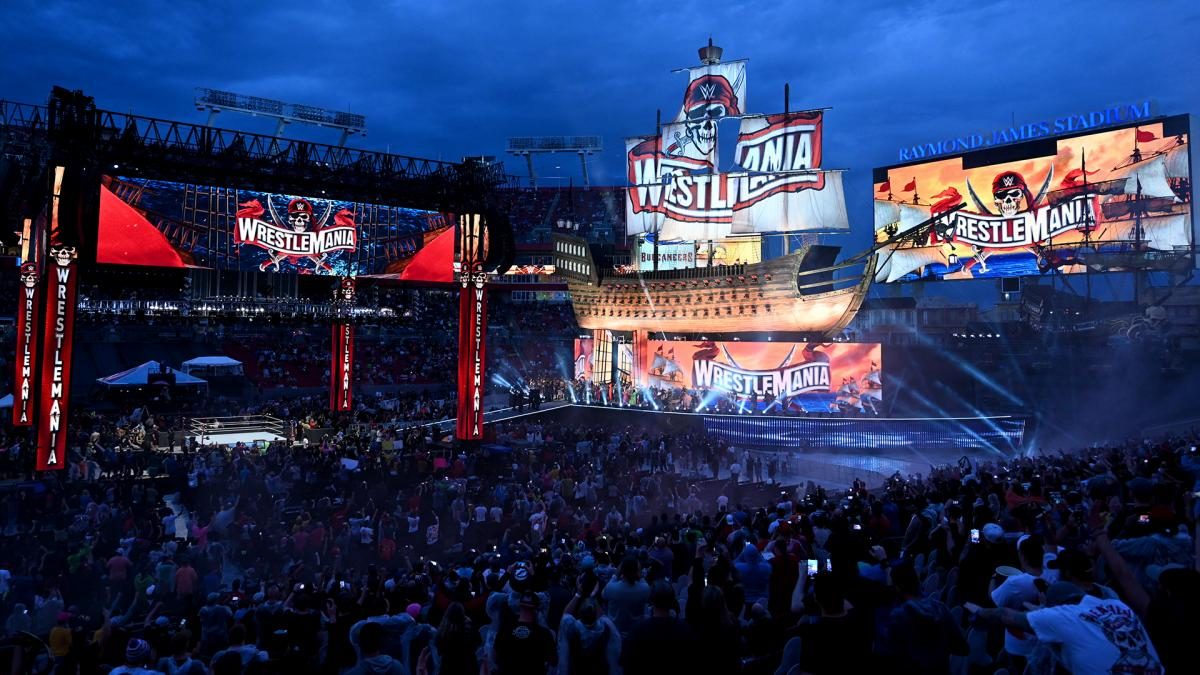 A new WWE Network and Peacock advert has seemingly confirmed the order of upcoming WWE pay-per-view events.
Hell in a Cell 2021 being announced for June shocked many fans, who expected the annual show to take place in the months following SummerSlam. A new promo seems to have confirmed the WWE pay-per-view line-up through to WrestleMania 38 next year.
The promo featured flashes of different event logos, one after another. In order, the events advertised were Hell in a Cell, Money in the Bank, SummerSlam, Clash of Champions, Extreme Rules, Survivor Series (The Best of the Best), TLC, Royal Rumble, Fastlane and WrestleMania 38.
Here is the video, courtesy of Austin (@rondarouseyszn) on Twitter:
https://twitter.com/rondarouseyszn/status/1395053455249707014
In the promo, Money in the Bank directly followed Hell in a Cell. It was originally reported that Money in the Bank was set to take place on June 20. Hell in a Cell was announced for this date however, reportedly because WWE wants live fans in attendance for the annual ladder matches.
It seems as if Extreme Rules has been moved to October, the month when Hell in a Cell usually takes place. Lets hope that this year's cage matches are well received, after a recent pay-per-view match got called WWE's saddest moment ever.
What are your thoughts on the above story? Let us know in the comments on Twitter or Facebook.