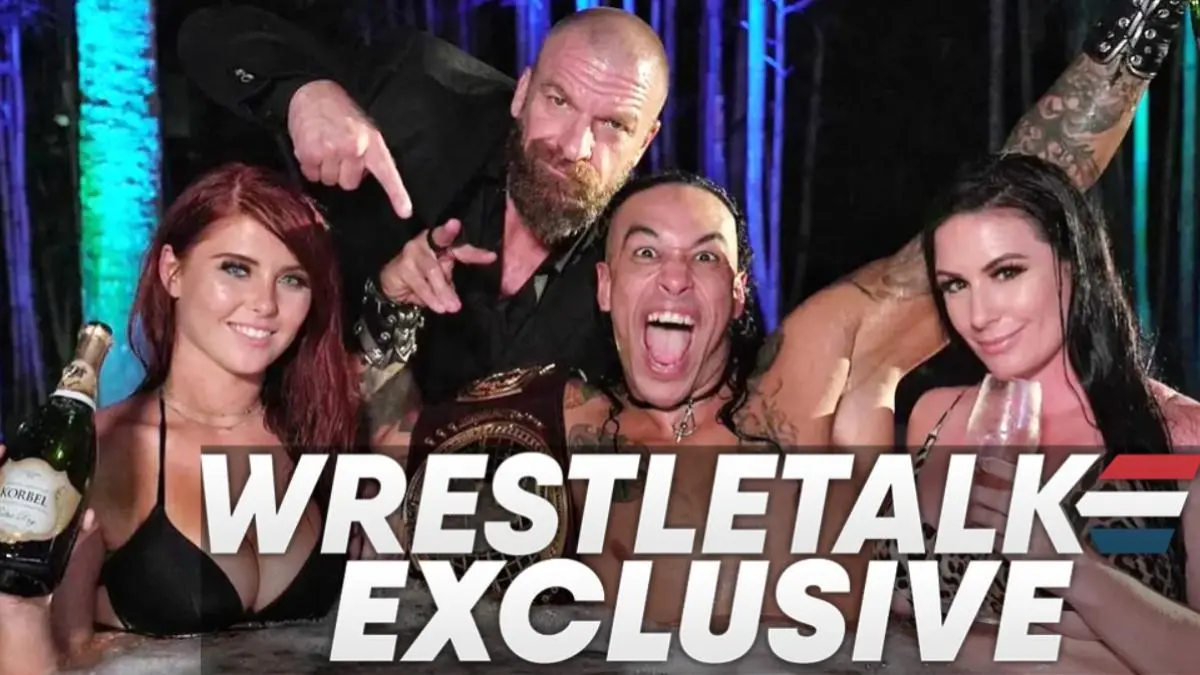 Damian Priest has shared his thoughts on Triple H taking over WWE creative following Vince McMahon's retirement.
Following McMahon's retirement announcement, it was confirmed that Triple H would be assuming all responsibilities related to WWE creative, in addition to his EVP of Talent Relations role.
Speaking exclusively with WrestleTalk, Priest noted that he thinks it's cool that he got the opportunity to work alongside McMahon, as well as in the immediate aftermath of his departure.
Excited that the WWE roster has the chance to do something positive with a new era, Priest said:
"I mean, it's Vince McMahon, right? So it's cool to say that, number one, I got to work with Vince and I was here, I worked for the company when he retired. That's history and it's cool to know that I was part of history. It's a day that none of us thought would happen.

"At least I didn't think it would happen while I was here. So it's neat that it's a story I'm able to tell and when people think back on this era, I'm gonna be a part of that. So it's awesome, I got both. I got to work alongside him and for the aftermath, it's cool. It's very cool.

"Obviously like you said, I worked with Triple in the past, so there is a familiarity there. But we just started this new era, so we'll see what happens. You know, it's one of those things that I can't really give too much of an opinion because I don't have much experience. We're talking about a (single) Monday Night Raw, fully under the new direction, so time will tell. I can only expect positive things.

"You know, number one, it's positive because any time as a performer, we're able to create something new and special for our fans, it's awesome. That's what we live for, it's creating moments and just all around positive entertainment. This seems like it's on the same plane, like in the same direction. So it's always exciting when we get to do our job.

"And that's the other side, we get asked a lot about it, the difference (between Vince and Triple H) and what's gonna happen? All I know that is gonna happen is that tomorrow I'm gonna have the same job that I had yesterday, which is go out there and perform to the best of your ability for our fans. That doesn't change, the job doesn't change.

"So for us, for the performers, it's the same deal. And we just know that it's just a different era and we're part of history, so it's a little extra exciting than it was yesterday. Just because of that, we love making history and it just got handed to us. And it's cool, that's very (cool). We look forward to doing something positive for our fans now in this new era."
For everything we currently know about Vince McMahon retiring, click here. You can find further updates and follow-ups on Vince McMahon at this link.
Damian Priest also spoke with us about the Judgment Day, naming the top stars he'd want to join the faction.
Keep an eye on our exclusives page for more quotes from this Damian Priest interview.
Catch all the action from WWE's Clash at the Castle live on BT Sport on Saturday 3rd September. For more info go to bt.com/sport/wwe