4. aaaaaand it's gone
Scott Dawson (of The Revival) decided to upload an untelevised NXT match from 2018 pitting Revival vs. The Undisputed Era during happier times. The idea was to give people something to watch while millions were forced to stay indoors due to you-know-what.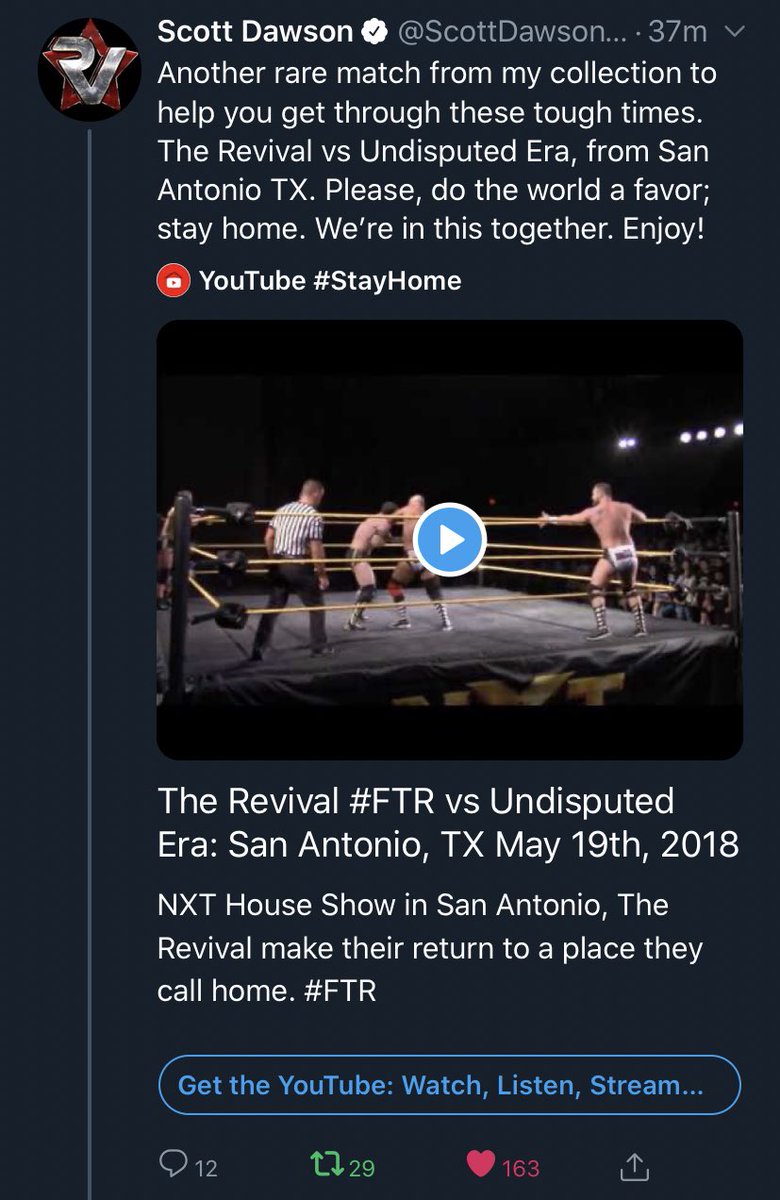 However, Dawson appears to be out of his WWE contract judging by his recent tweets so for whatever reason (likely spite), WWE had the video removed.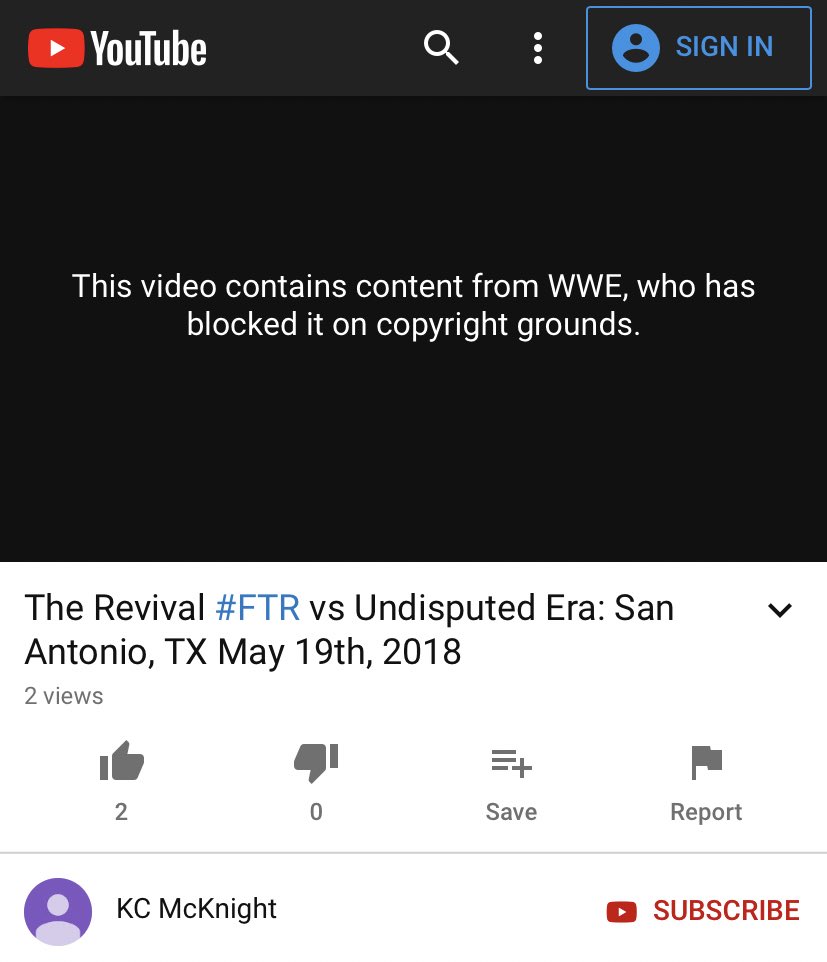 Dawson apologised for trying.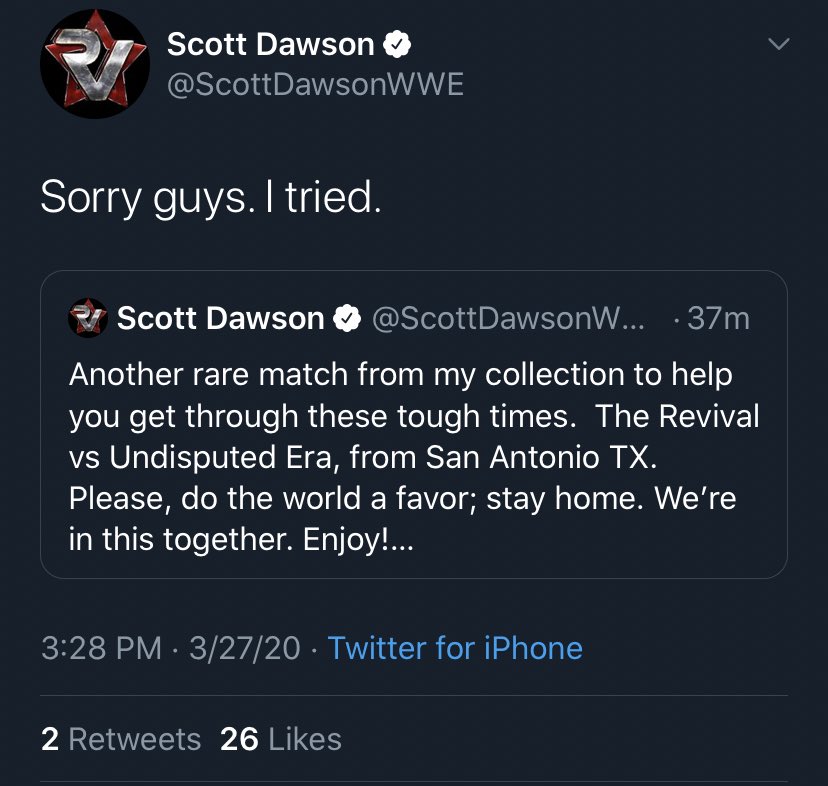 Sources say he's working hard (all day and night) on uploading it elsewhere.
---
5. More Is War
To show people are making the most out of a bad situation, wrestlers started submitting horrible attempts at multi-men suplexes. Let's look at the three best.
Bronze
I love multi-man suplexes ! pic.twitter.com/BSdjbsN9we

— Golden Gun (@_MarkWheeler) March 26, 2020
Silver
if we're sharing multi-man suplexes https://t.co/NxnwKHptXd pic.twitter.com/HXPw0rdvBX

— forever botchamania (@Maffewgregg) March 27, 2020
Gold
Everyone is injured now pic.twitter.com/thpgWoydjW

— Maxwell (@MaxwellBoards) May 8, 2017
---
6. Hailing From Altanta (sic)
David Molesevich sent in this humdinger.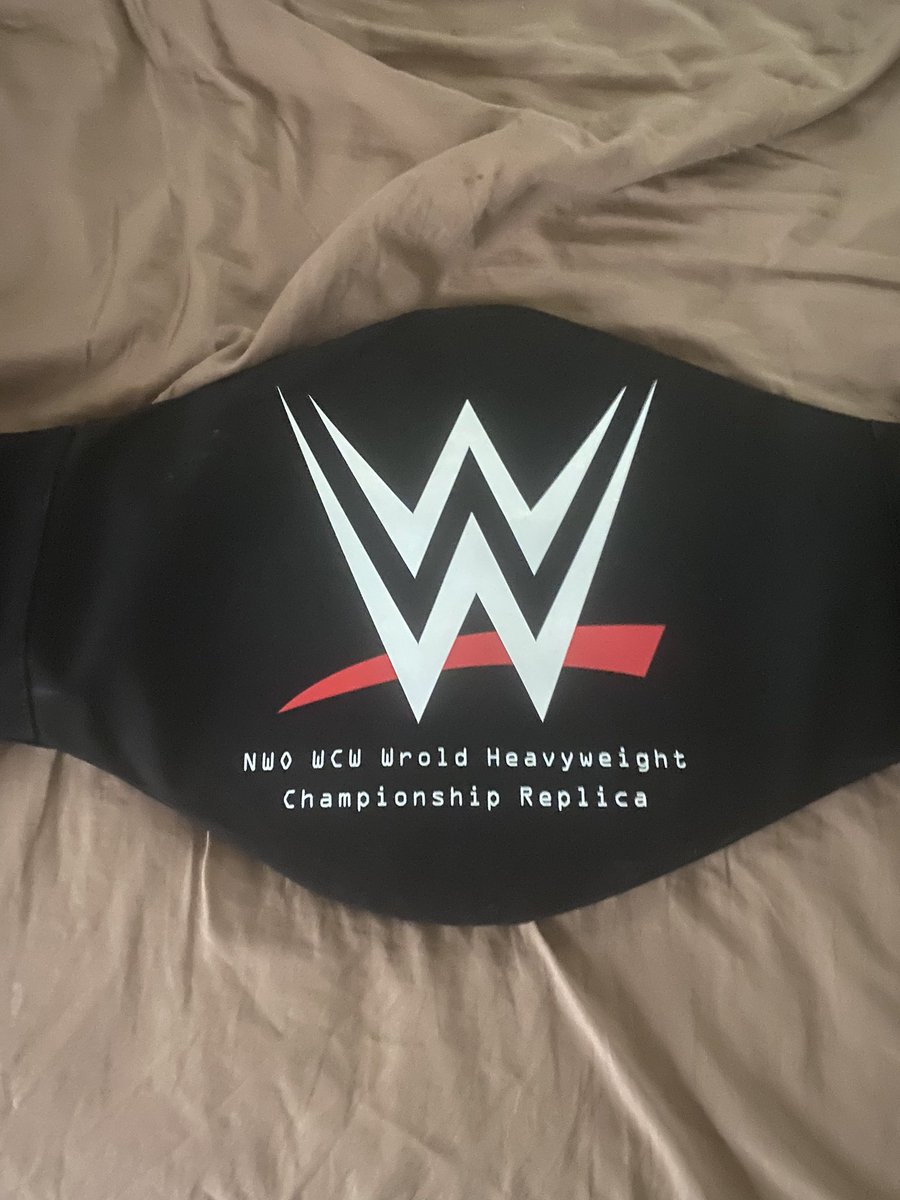 David ordered this nWo/WCW World Heavyweight Title replica from WWE dot com and I hope he paid nWo Sting prices rather than WCW Sting prices.