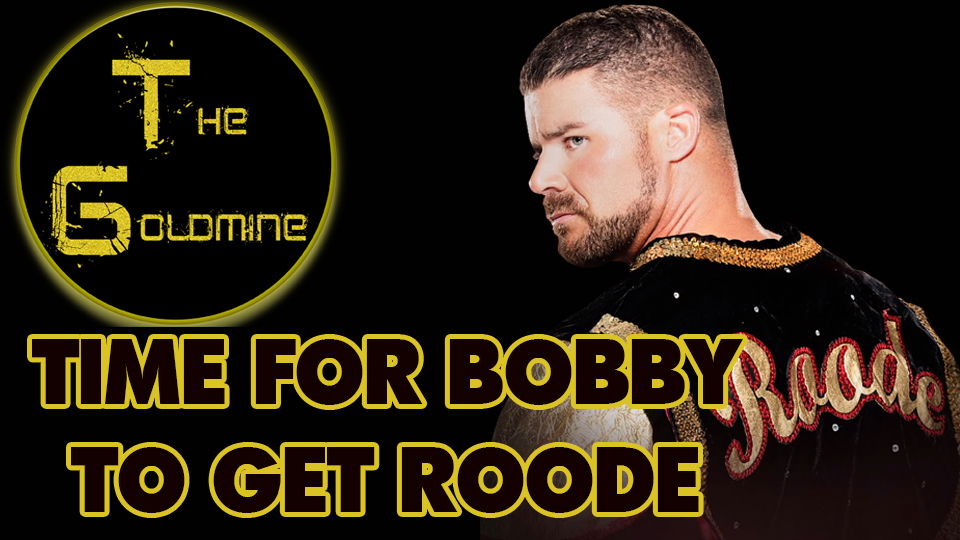 In April 2016, former TNA World Champion Bobby Roode shocked the world and appeared at NXT Takeover: Dallas the night before Wrestlemania 33.
https://youtu.be/0Ji8KhpG5BI
Shortly thereafter, he made his debut in June 2016's NXT United Kingdom show, where he faced and defeated Angelo Dawkins. From there on in, Roode rose to a championship contender and eventually defeated then NXT Champion Shinsuke Nakamura (who now stands as the number one contender for AJ Styles' WWE Championship at Wrestlemania 34) at NXT Takeover: San Antonio in January 2017.
https://youtu.be/Xqx0-OVyj3o
Once Roode accomplished all he could in NXT, he was called up to the main roster, making his WWE Smackdown Live debut on August 22, 2017. Although Roode played a heel during the majority of his illustrious career (including during his run in NXT), something odd happened when he arrived on Smackdown Live… fans cheered him and he became a babyface.
Despite this, however, after a year spinning his wheels in meaningless feuds with Dolph Ziggler and Baron Corbin, as well as trying to win over fans with his apple pie smile, slick good looks, and repetitive "Glorious" poses, it's safe to say it is time for a change. Simply put, it's time for Bobby to get "Roode" again. After all, some guys are good at playing good, and some are just better at playing bad.
After losing the WWE United States Championship to Randy Orton at Fastlane in March 2018, there were shades of Bobby's attitude change possibly happening. Shortly after Jinder Mahal attacked Orton during his post-match celebration, Roode defended Orton by hitting Mahal with his patented Glorious DDT… and then hit a dazed Orton with the same move, leaving both men stunned on the mat.
Roode made a statement with those actions but whether or not this is the first step towards him going back to his heelish roots has yet to be seen.
Quite frankly, Roode needs to be a heel, if not simply because he has the look, the psychology, and the demeanor of a cocky bad guy, which his work in NXT proved. Here's a thought: Dana Brooke, the former NXT women's division up-and-coming bruiser and current babyface manager of Titus Worldwide on Raw, is another example of someone who has been lackluster as of late. If Brooke were to leave Titus Worldwide and join Roode as his "business associate" (a la what Zelina Vega did for current NXT World Champion Andrade "Cien" Almas) it could help both to recapture their former "glory". Let me further elaborate:
It is no secret that Roode isn't exactly "Glorious" when he gets on the mic – "I am simply glorious" over and over… and let's be honest, Brooke with Titus Worldwide doesn't really make a whole lot of sense. It feels as though she was just thrown into that mix as an afterthought.
As has occurred in the past with, for instance, Ravishing Rick Rude, and his manager, Bobby 'The Brain' Heenan, having a great manager at one's side can psychologically work to elevate the quality of one's promo skills as well as interactions with opponents and fans. It's like playing a game of tennis. One serves, one returns and so forth.
If Dana Brooke were to be beside Roode the coupling actually makes sense in terms of – I believe the two of them could be a couple. I also feel it would encourage Roode to be better on the mic and, as we know from John Cena's truth promo last year against Roman Reigns, whose communication skills are atrocious, promo talent is vitally important.
The pair could banter as they bash an opponent and outline their plan of attack. Dana could act like a vicious and, importantly, clever associate. Having her eyeing up Roode's opponents and calling out weak spots like minor injuries or slight distractions (possibly being the distraction herself) would make her vital. After victories, she could complement the "Glorious Champion" while Roode, the cocky heel basks much to fans chagrin.
The former squeaky clean good guy Roode and the current comedy act Brooke need this creative change to revitalize their careers. In fact, one would say the course correction could be…