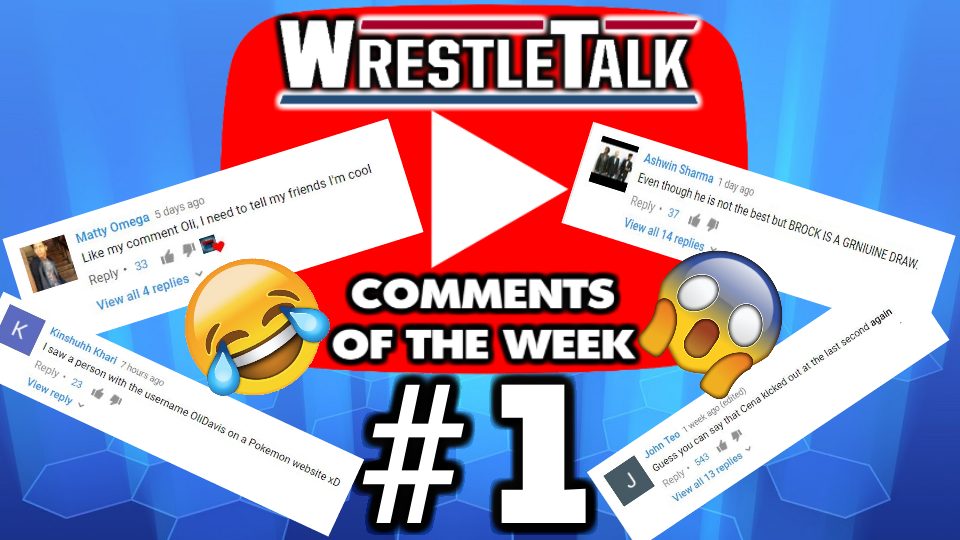 You guys are all hilarious.
Okay I lied . . . some of you are hilarious.
Your comments are what keep our spirits up here at WrestleTalk, even the ones that severely hurt all of our feelings.
Without them, we wouldn't know just how much you love Luke's beard, or how good Oli is at singing. We need them.
We've trawled through the last seven days worth of comments to pick out the best ones, and now it's time to reveal the top 10.
***DRUM ROLL PLEASE***