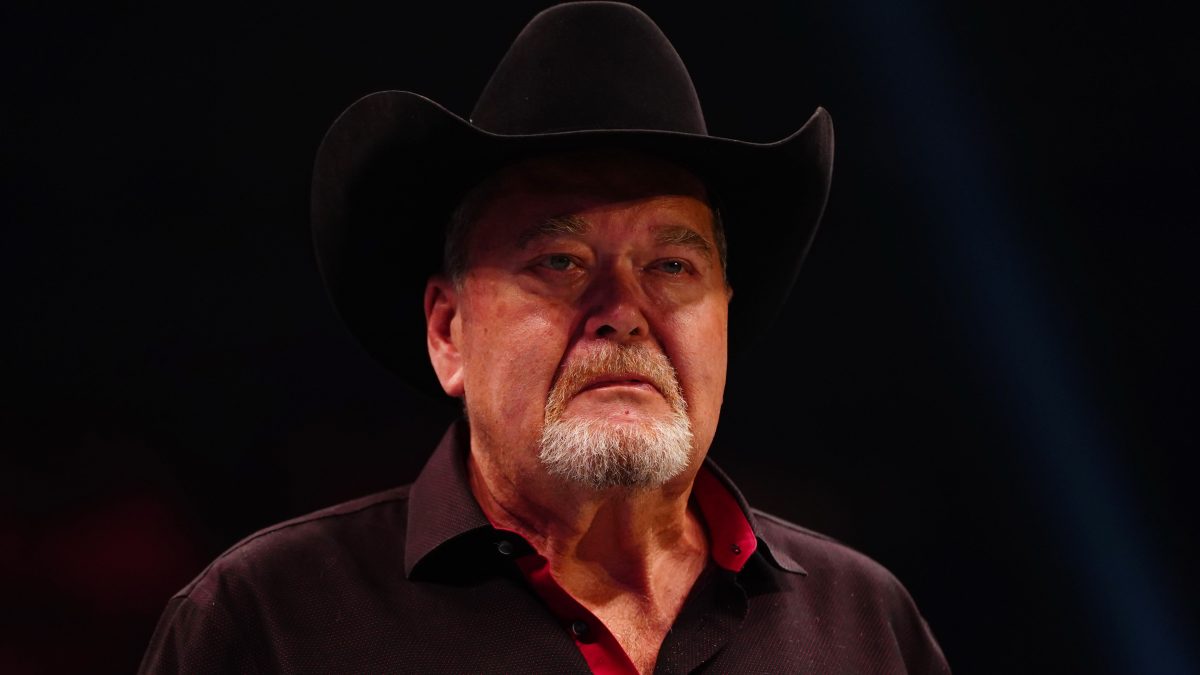 Jim Ross has now provided an update on his condition following his injury ahead of the debut episode of AEW Collision.
Before the June 17 show, Jim Ross revealed that he had suffered a bruised eye following a 'bad fall'.
While he did appear on the show to call the main event, he later apologised for how he sounded, noting that he'd be stepping away to heal.
Speaking on his Grilling JR podcast, Jim Ross noted that he has been getting better everyday following a period of bad luck regarding his health.
Explaining how he suffered his fall, Ross said:
"I'm feeling pretty good. I'm getting better every day. I just had a string of bad luck, health wise, which is very unusual for me because, knock on wood, I've been very blessed with good health.
"But when you get to be 71, and you're trying to live a young man's life in a young man's business and going on the road every week, it can get very challenging.
"So that's kind of what I found myself in that situation. But what happened was, it's a hell of a story, at least it was for me.
"I got up and not unlike a lot of other people, I had to go yo the bathroom in the middle of the night, so I hopped out of bed to go to my bathroom, and apparently I tripped over my CPAP cord.
"When I did, I fell face-first into the end table next to my bed, and the corner hit over here somewhere. So I had a huge knot immediately, eye swelled shut almost immediately.
"But I was so sleepy and so out of it that I just got back in bed. I think I actually went to the bathroom. Mother Nature won that match, and then I got back in bed."
Ross went on to note that he also suffered a concussion with his fall.
Discussing the injury further, Ross noted that he doesn't yet have a return-date for AEW:
"I was very lucky I woke up. I was very lucky I didn't bleed out because I had a lot of blood on my pillow cases. I had to fight through it, and I've been fighting through it ever since.
"The concussion was one issue. I'm working on our book. I got a manuscript here that we've written, and I've been trying to get to it to read it, but I haven't been able to see good enough out of one eye.
"So I'm getting back on that track. I'm trying to get caught back up on that deal, but as far as going back on the road, I don't have a return date.
"Tony Khan's been very nice as far as 'take all the time you need, and if you want to take several weeks off or the summer off, whatever you'd like to do, just get healthy.' So I appreciate the fact that he's being patient with me and that he is encouraging my good health because that's really the main thing, and it gives us all an eye-opener.
"There's nothing more important than our health. So many times, we take it for granted, and I have for years.
"So I'm gonna be a little bit more aware of my health, I'm gonna be a little bit more aware of how I take care of myself, but in the meantime, I've been here at home."
Stay up to date with AEW talent injuries and expected return dates using our tracker right here.
Transcription via Fightful. 
If you want to stay fully updated on all the latest wrestling news, click the red bell in the bottom right of your screen to receive notifications from WrestleTalk.com straight to your device!