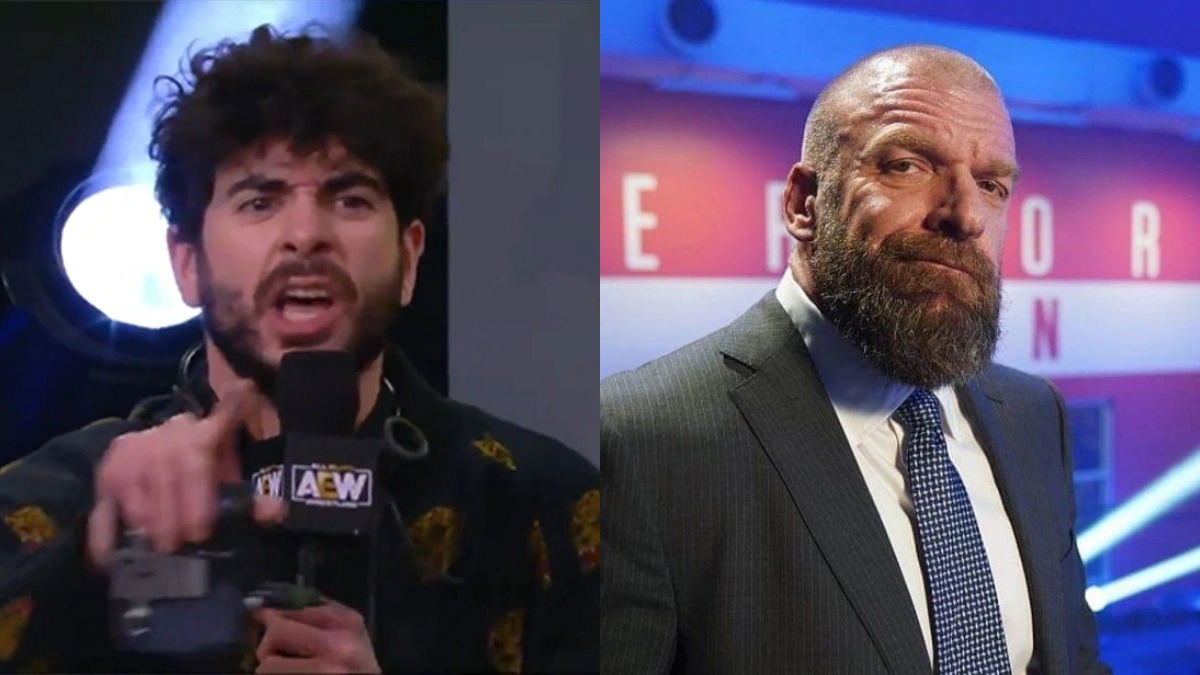 An AEW star is reportedly "interested" in a move to WWE, with others having an interest in hearing from the company.
The obstacle for making moves towards talent while they're under contract with Tony Khan, however, is the MLW lawsuit which has accused WWE of "many years of egregious anticompetitive behavior".
Dave Meltzer recently addressed the issue of talent seeking opportunities while signed for AEW on Wrestling Observer Radio, saying:
"WWE is very, very leery because of the MLW lawsuit, so they're not making… if that MLW lawsuit wasn't there, WWE – and it's not just these guys (the Elite), there's other guys that this relates to, that have interest at least in hearing from WWE and in one case interested in going to WWE – and WWE has been uncharacteristically not aggressively trying to steal talent. Unless somebody's contract is actually over, because of that MLW lawsuit.
"If it was two years ago in this situation, would they not go in there and go, 'Hey, we'll offer you millions and millions of dollars, make the move when your contract's up'. Right now I don't think that they would do that. They might, but I don't think so.
"That lawsuit… it's like, if they do something wrong and it gets out, that's not a good thing for that lawsuit, and that lawsuit may end up being nothing, but an antitrust lawsuit, there's a lot to that that could be very scary.
"And plus, it's no longer the defiant Vince, it's Ari Emanuel. He'll flip out if they do something to make the lawsuit worse. And I don't think they want Ari flipping out and going like, 'You've gotta get rid of whoever makes that offer'.
"Put it this way, whoever makes that offer, if an actual offer is made, and it comes out and it gets to Ari, Ari will never fire Vince, like he will never fire Dana, but there will be a scapegoat in that, which is why nobody should ever do it, or should do it and make sure it doesn't get out because anything that makes that lawsuit worse is not something that Endeavor wants. It's not something that WWE wants either, for that matter."
If you use this transcription or any portion of it please credit WrestleTalk.com and link to this page.
Meltzer didn't name any of the talent who were either interested in hearing from or going to WWE, although his comments were provoked by discussion surround The Elite, specifically Kenny Omega saying after Dynamite last night that he'll go "wherever these guys go", meaning the Young Bucks.
AEW has reportedly been in contract negotiations with Omega, the Bucks and Adam Page, with WWE interested should any or all of them become available.
If you want to stay fully updated on all the latest wrestling news, click the red bell in the bottom right of your screen to receive notifications from WrestleTalk.com straight to your device!