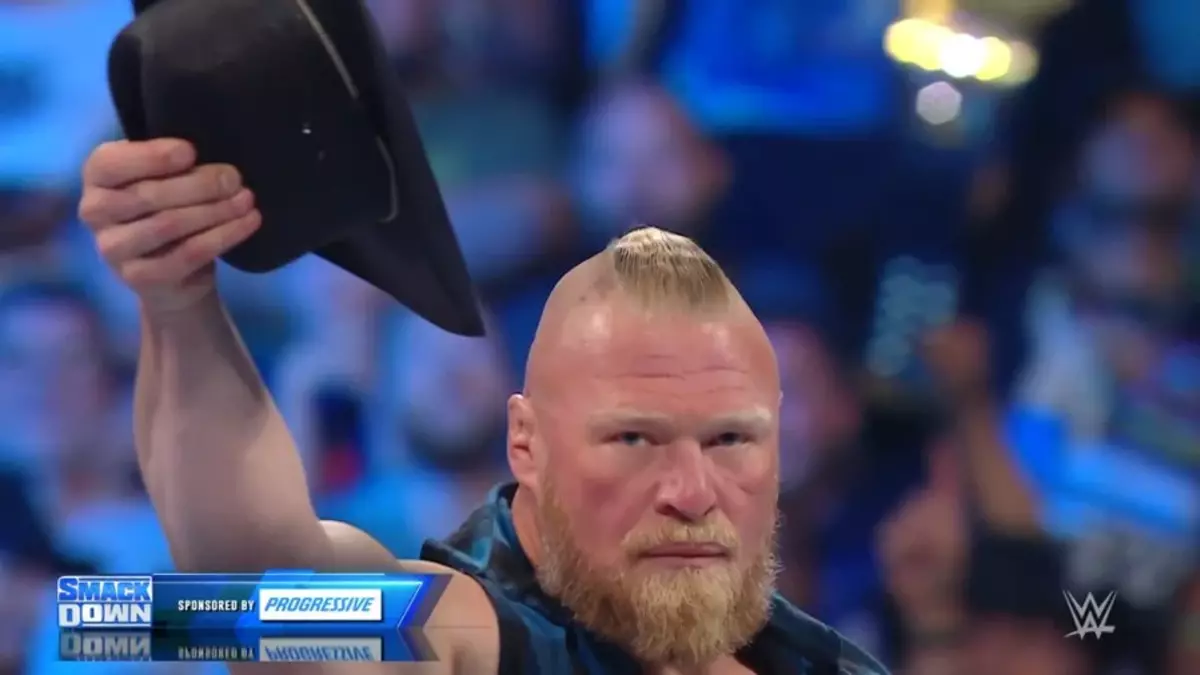 Backstage details have been revealed regarding Brock Lesnar walking out of the SmackDown taping and then reappearing by the closing moments.
In a new report from Fightful Select (subscription required) clarifies some backstage details regarding the night's second wildest story, Brock Lesnar seemingly walking out of WWE SmackDown.
Fightful notes that they were able to confirm some of the reports that circulated throughout the afternoon and evening including Bryan Alvarez's report that Brock Lesnar was upset following the Vince McMahon retirement announcement, and left the building. PWInsider also corroborated that report.
WWE removed Brock Lesnar from WWE.com's preview section for the show late in the afternoon as there was uncertainty whether or not he would return.
During SmackDown it was reported that WWE was attempting to get Brock Lesnar to return to the arena so. Fightful reports that they were told "things blew over, and Lesnar returned," with one source calling the situation "overblown" however admitting that there was legitimate uncertainty whether or not Lesnar would end up actually appearing on the show.
Previous plans indicated to Fightful Select in advance of this afternoon indicated that Brock was set to be a focal point of the episode.
The script was re-written and did not feature Brock Lesnar, nor was he included on the rundown but the last segment was left in such a way that if he returned as he ultimately did, it would still work.
Brock's mood was reportedly improved upon his return to the arena.
McMahon's announcement comes on the heels of continued investigations regarding alleged sexual misconduct including millions in "hush pact" payments made to former employees and contractors related to alleged incidents.
You can keep up with all the breaking wrestling news by heading back here to our homepage and following us on your favorite form of social media, may it be Twitter, Facebook or Instagram!
To make sure you stay updated with all the latest wrestling news, add WrestleTalk.com to your Google Discover feed and follow us on Twitter!