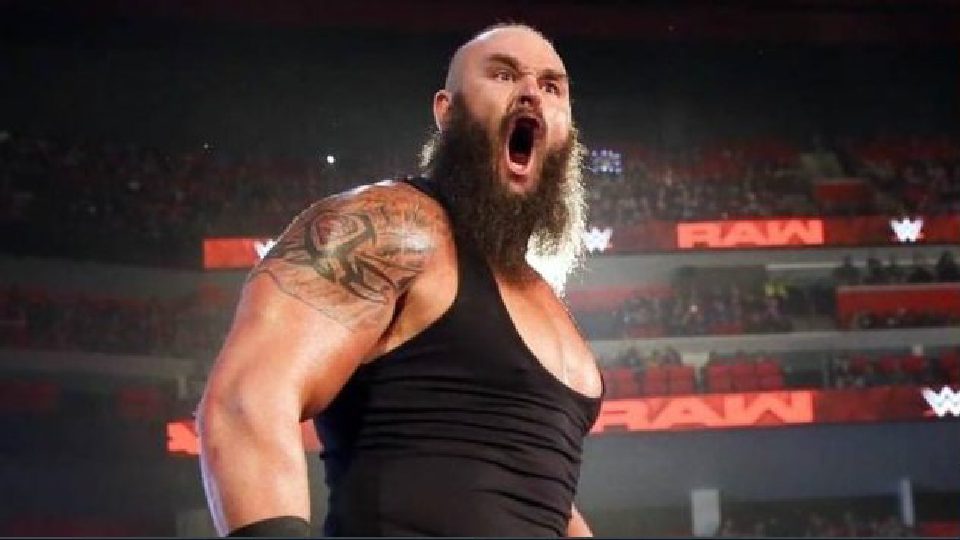 Braun Strowman has confirmed what match he will be in at WrestleMania and like the other two matches for the show made on Raw it is somewhat underwhelming.
Last year's Strowman was forced to wrestle in a silly comedy skit of a match, teaming with youngster Nicholas to defeat The Bar in a farcical Raw Tag Team Title switch.
This year Braun will be lucky to even make the main card as he has declared himself for the Andre The Giant Memorial Battle Royal, which also confirms that match will be taking place again this year.
.@BraunStrowman announces that he is entering the #AndreTheGiant Memorial Battle Royal at #WrestleMania on #Raw! pic.twitter.com/HTw643lMHX

— WWE (@WWE) March 19, 2019
Considering Strowman was reportedly removed from an advertised showdown with Brock Lesnar at Royal Rumble because Vince McMahon did not want to beat The Monster Among Men again, this is an unusual development.
At one stage it looked like Strowman might be going against Lesnar at WrestleMania, at another he seemed set for a showdown with Drew McIntyre. We don't know if Strowman is banged up, has fallen out of favour or WWE have simply ran out of ideas for him, but we can't quite get our heads around this one.
What do you think of this announcement? Let us know in the comments below.
Help support WrestleTalk by making your Amazon purchases through our affiliate link. Click here for the US and here for the UK.