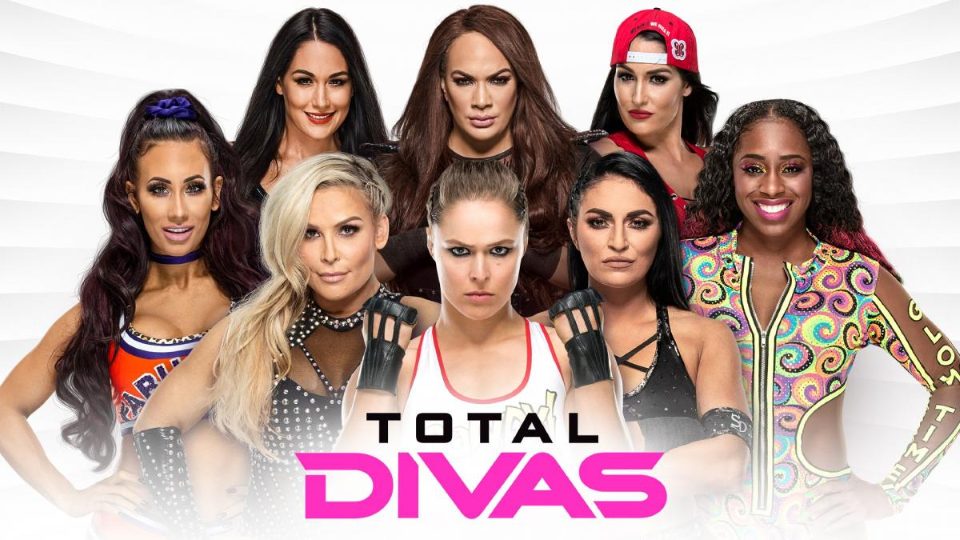 Spoiler alert: Total Divas was not a documentary, at least according to a new interview with Lina Fanene, formerly Nia Jax during her time in WWE.
Fanene starred on the E! Entertainment reality show for three seasons, appearing in seasons 7, 8 and the apparent final 9th season which premiered in 2019.
Chatting with Renee Paquette (who was also a cast member of Total Divas, for one season) on her The Sessions podcast, Fanene said:
"It was good and it was not good. In the beginning when you first do it, it's this whole fantasy glamour world. Oh my Gosh, this is going to be great. And you do everything the producers said. Maybe you should do this, maybe you should do that. And you do it. It then becomes this thing where it's like, 'that's not real', 'I don't want to do that', 'that's not who I am'. It started to become less fun and more of just a total drag. I hate saying that because I did like having the opportunity to have that. 

"Then you have certain people on there who like to like, amp it up a little bit and they're made for the reality show, they're made for it, like this is for you. I remember that last season we did where Ronda came on, I was told basically because they had gotten rid of Lana, they're like 'we need some people to be a little more controversial and last season you were too appeasing' and I was like 'so you want me to start drama?'"
Fanene went on to describe the addition of the Total Divas filming schedule only amplified the already jam-packed WWE tour schedule, saying:
"Not only are we on the road wrestling 300 days a year but you have to not go home, you have to go to a site to shoot for Total Divas for three months, four months… it did take a toll on my health… It looks like its so fun on TV, they do a great job of making us look great, everyone in production, they're always so good and so good to us and that was the fun part but it is a shit-show for us. I'm barely sleeping and a lot of the time you get snappy! You're hungover because you had to give a good scene and the next day I have to get up and be like hair and makeup ready for the confessionals then I have to go straight to TV, you know what I mean?"

If you use this transcription or any portion of it please credit WrestleTalk.com and link to this page
Fanene went on to describe the continued cognitive dissonance between functioning in the world as Lina Fanene the person versus Nia Jax the WWE character and how those blurred lines had a negative overall impact on her.
To make sure you stay updated with all the latest wrestling news, add WrestleTalk.com to your Google Discover feed and follow us on Twitter!