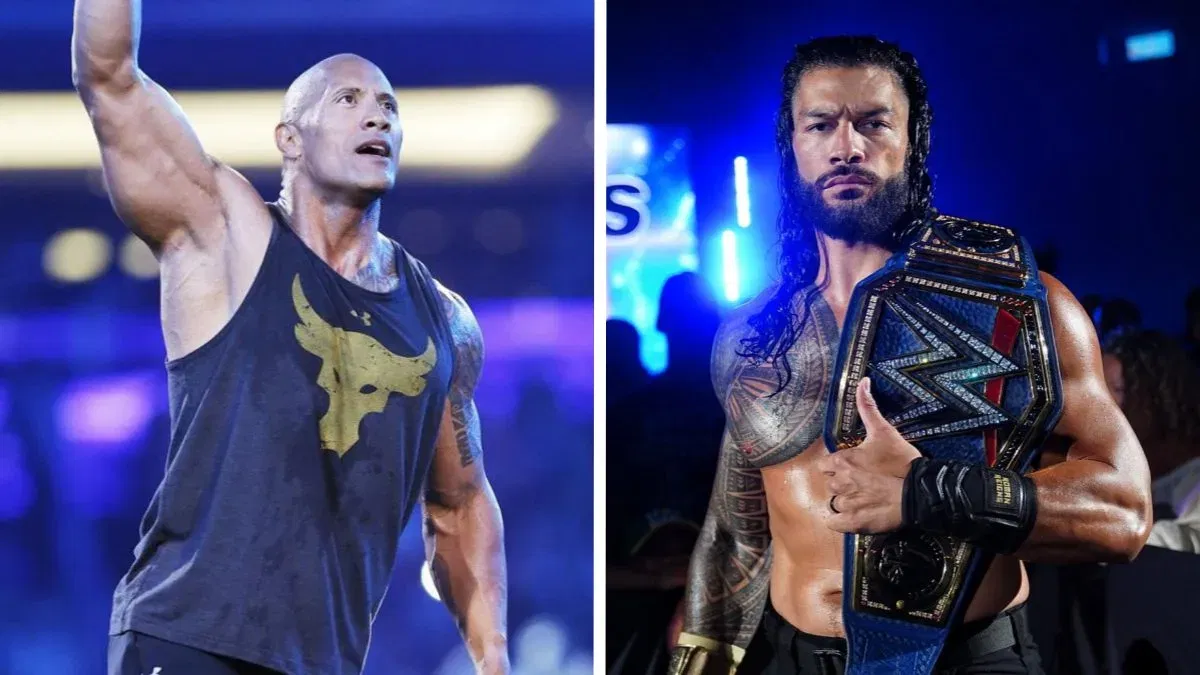 Paul Heyman recently appeared on a podcast and raised eyebrows everywhere when he mentioned a major celeb that Roman Reigns would give a shot at the WWE Championship.
Paul Heyman appeared on the MackMania podcast and certainly raised eyebrows, possibly alluding to rumors of the WrestleMania 39 face off, noted that Roman Reigns not only would be fine facing The Rock in a match, he's willing to put the title on the line.
Paul Heyman exuded confidence, saying of Dwayne 'The Rock' Johnson:
"I mean, listen, if Dwayne Johnson wants the publicity to lose to Roman Reigns, we'll give him a title match. He doesn't even have to wait in line or win a battle Royal or whatever, there's box office there. I'm impressed with what Dwayne Johnson has done outside of WWE and I would counsel Roman Reigns that we could make a special provision to defend the title and smash Dwayne Johnson. Dwayne Johnson wants to take that beating, he is more than welcome to step up to The Tribal Chief, as long as he understands that when the match is over, he's going to be like everyone else, and that he's going to acknowledge The Tribal Chief, Roman Reigns."
But don't get too excited just yet, Heyman has in the past borrowed a unique phrase dropped by Hangman Adam Page on AEW television, noting that until he The Rock signs on the dotted line, the idea is entirely conjecture.
Heyman however used decidedly more colorful language saying:
"It's masturbatory fantasies until there's a piece of paper in front of us with Dwayne Johnson's signature on. Then I know it's real. And until then it's just fantasy."
With WrestleMania 39 occurring in Los Angeles, California over two nights in early April 2023, speculation has already begun about possible celebrity appearances at next year's grandest stage of the them all.
Transcription via Sportskeeda
If you're in the UK but didn't manage to get tickets to Clash at the Castle on September 3, WrestleTalk is hosting a watch party at The Joiner on Worship in Shoreditch, London, and we'd love for you to join us! Click here for more details.