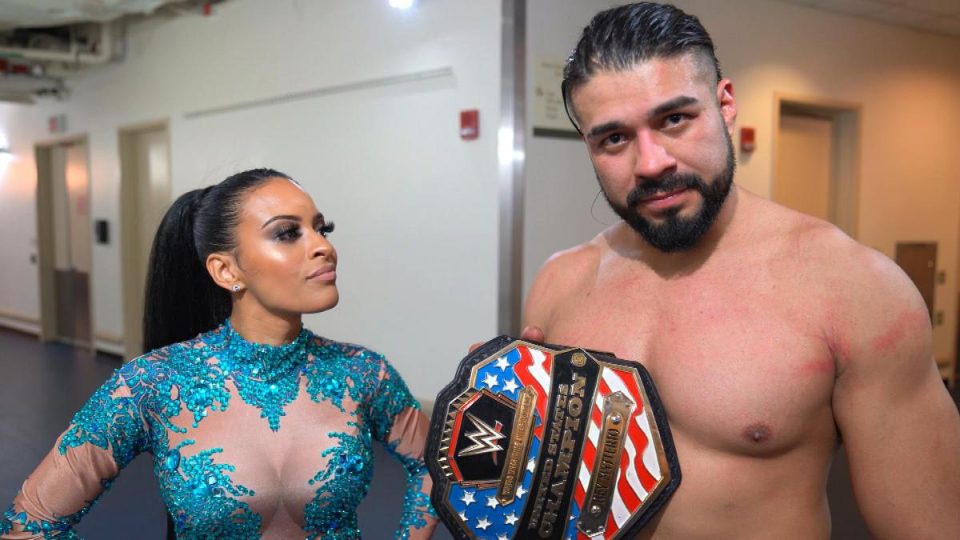 Last night, Andrade defended his United States Championship against fellow Raw star Humberto Carrillo. After the show, it was reported that Andrade had actually violated the WWE Wellness Policy and would be suspended for 30 days.
Andrade was hit with a Hammerlock DDT onto the exposed concrete by Carrillo last night on Raw. WWE will likely use this to explain why Andrade isn't going to be on TV for the next month.
When the news broke of Andrade's suspension, many people were surprised that WWE decided to have Andrade retain his title against Carrillo. However, it has been reported that the decision came from Paul Heyman.
According to Dave Meltzer on the Wrestling Observer Radio, Paul Heyman is a very big fan of Andrade and didn't want to take the US title off him last night. He also thought it was too early to give the belt to Humberto Carrillo.
"Andrade is suspended that's why they did the angle tonight where Humberto Carrillo DDT'ed him on the concrete to explain him being out for the 30 days and the decision was made — it was a Paul Heyman decision — to keep the title on Andrade. The usual protocol would be for him to lose the title as well, but Heyman is very high on Andrade and felt it was too early to put the title on Carrillo."
For what it's worth, I think Paul Heyman made the right call with this one. Humberto Carrillo likely got more of a reaction by hitting Andrade with a DDT onto exposed concrete than he would have if he won the US title last night.
Also, this could give WWE a way to have Carrillo pick up some wins in the next few weeks, building towards Andrade's return to WWE TV at the end of next month.