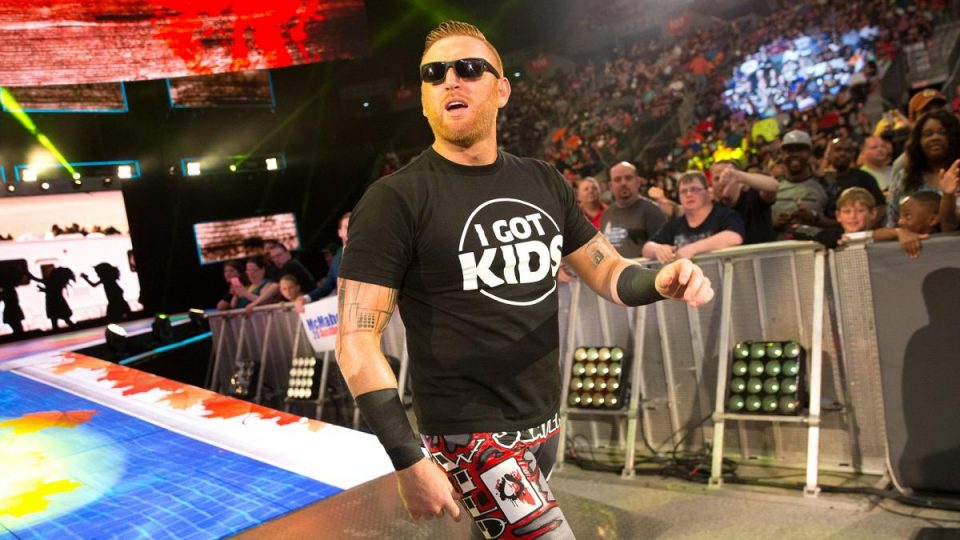 On this past week's episode of Raw, released WWE star Heath Slater made a shock return to cut a promo on former 3MB stable mate and current WWE Champion Drew McIntyre. Heath also challenged Drew to a match, but was squashed in around a minute.
The reason Slater was able to appear on Raw is that while he has been released, a released wrestler is still paid during their 90-day non-compete clause periods, and is therefore able to wrestle for no extra fee.
Unfortunately for fans of Slater in WWE, it appears he won't be around for long, as according to Sportkeeda's Gary Cassidy, he already has non-WWE bookings coming up.
Slater will be making an appearance at the upcoming Talk N'Shop Mania tapings alongside fellow former WWE stars Luke Gallows and Karl Anderson.
For those wonder what Talk N'Shop Mania is, here is the advert:
"Talk N' Shop comes to life on your screen with all of their zany, raunchy characters, and some of the biggest stars in professional wrestling! Buckle up for a wild, booze soaked wrestling event like only. Little people, large women, & Sex Ferguson coming through the screen on a ride you will have to see to believe!"
Yep, sounds like wrestling.