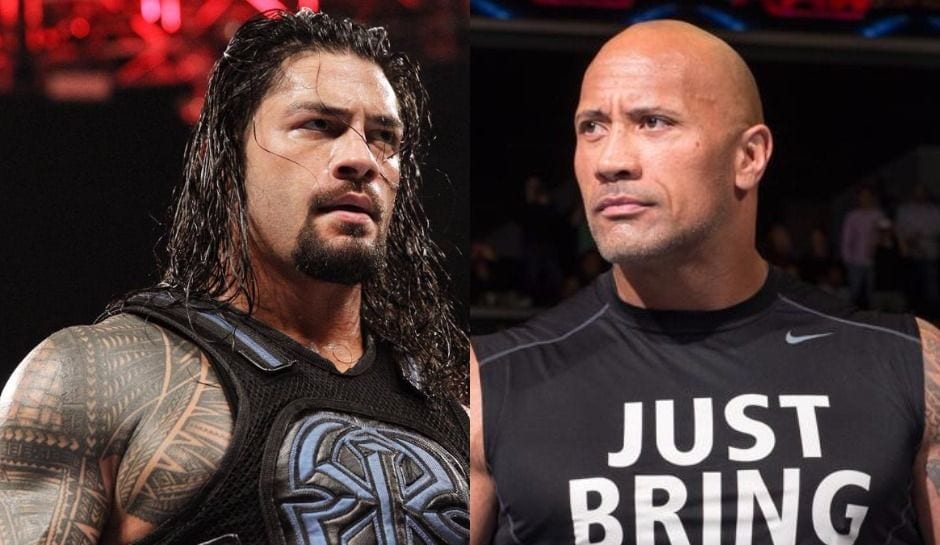 Finally…The Rock might be coming back to WrestleMania 36 to face Roman Reigns because that's what the latest betting odds are saying.
Yes, I can just imagine him cutting that promo exactly as I wrote it.
The last time we saw the Rock was on the debut show of SmackDown on FOX, where he cut a promo alongside Becky Lynch and then beat up Baron Corbin for a few minutes.
As the best-paid actor and one of the most famous people in the world, there are certain issues with booking The Rock, as most film studios don't want to risk him getting injured, and you often have to deal with insurance.
However, that hasn't stopped SkyBet, one of the world's leading sports bookmakers, to make The Rock vs. Roman Reigns one of their odds on favourites to main event WrestleMania 36.
It's the sort of match that if it were to happen, would probably be enough to make Vince McMahon explode in a shower of joy and sweat, and would get all the best "match of the century" taglines.
Roman and the Rock are cousins, and as Roman is the biggest star for WWE in 2020, and the Rock was arguably the biggest star in 2000, you could have a lot of fun telling the story here.
The hurdle to overcome is whether the Rock is filming anything at the beginning of April, because if he is, there's no way he's going to be there, but if there's a gap in his schedule, WWE will do literally anything to make this match happen.
Oh yeah, Ronda Rousey vs. Becky is second favourite to main event the show.