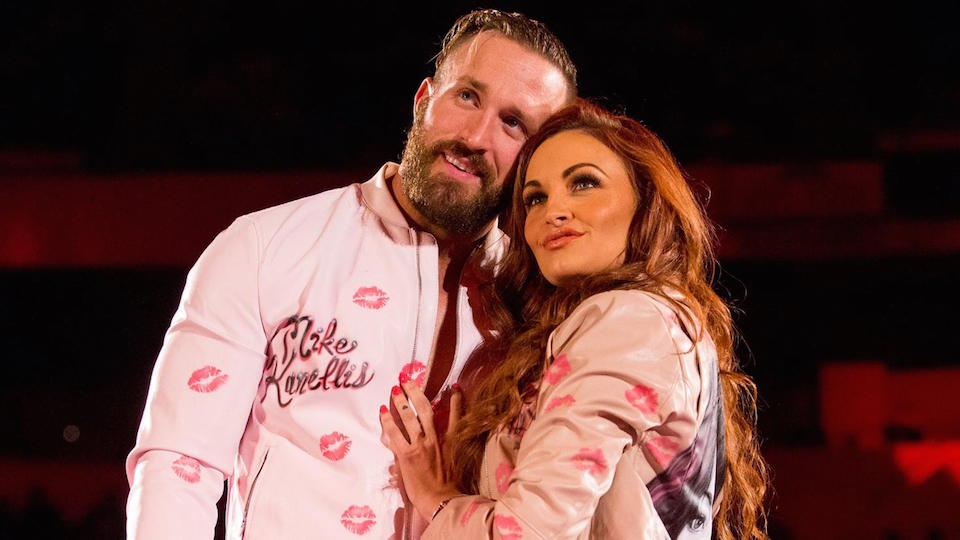 Earlier this year, both Mike and Maria Kanellis re-signed with WWE for five years, despite some indications that they were both keen on leaving.
Just a few months on from re-signing, Mike did request his release, but this is yet to be granted.
There were rumours shortly after the couple re-signed that there was a lot of backstage heat on them after the announced that Maria was pregnant just after they re-signed, which meant she wouldn't be able to perform or compete for over a year.
As Mike and Maria are generally used as a double act, it also made booking Mike a problem for WWE's writers.
Speaking to Busted Open Radio, former WWE star Bubba Ray Dudley (Bully Ray) claimed that he had heard rumours that Mike and Maria had misled WWE during contract negotiations.
"I heard rumors, and not internet rumors and dirt sheet rumors. I've heard talk of some scuttlebutt amongst the boys that Mike and Maria might have misled the WWE when their new contracts were signed. I don't know this for a fact but I'm saying maybe the WWE didn't want to release them because I want to keep them [and get] their money's worth out of them."
WWE did release four stars this past weekend, and it is thought that Mike could also be on his way out if WWE decides to release more stars in the coming weeks and months.