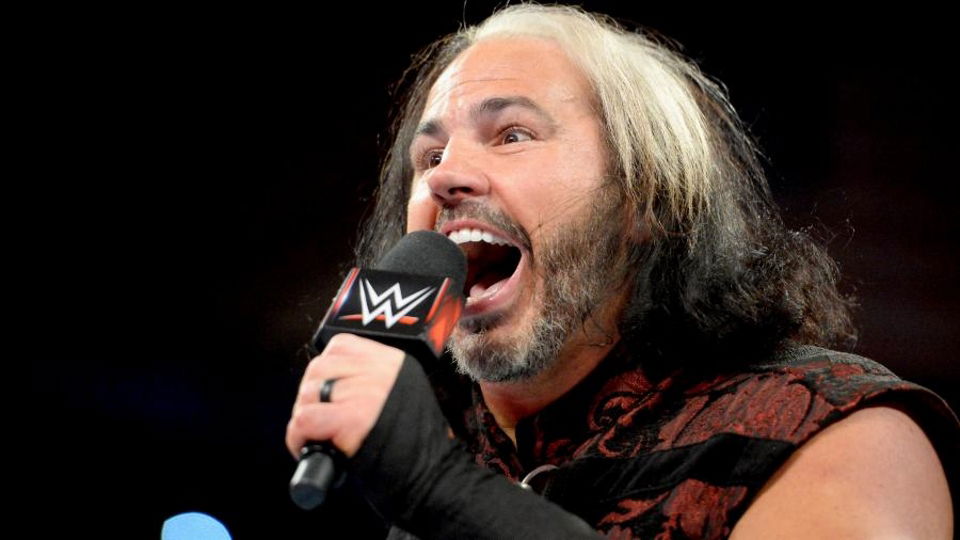 WWE lost Matt Hardy this past weekend as his contract expired on March 1, leaving him open to join any promotion of his choice.
Given that he had the choice, it is perhaps unsurprising that he appears to have joined AEW, releasing a video on Wednesday ahead of Dynamite in which the Young Bucks arrive at his house, which would point towards a working relationship.
However, according to the latest Wrestling Observer Newsletter, Hardy is yet to sign an official contract with the promotion, but does appear to be in advanced talks to do so.
The Newsletter reads:
"It looks like Matt Hardy is coming in. His WWE contract expired and he posted a video on 3/4 and at the end of the video The Young Bucks showed up at his place in Cameron, NC. Two days earlier, on BTE, at the end of the show, Matt Jackson got a phone call and it showed a North Carolina area code. We're told he has not officially signed the contract and is still a free agent at this moment."
The fact that he is a free agent is perhaps why he has been allowed to appear at the Big Event in New York this weekend, as it's been reported WWE is banning event organisers from booking AEW talent on the same events as its own stars.
Hardy will likely debut for AEW in the coming weeks, and we will of course update the situation once further news becomes available.