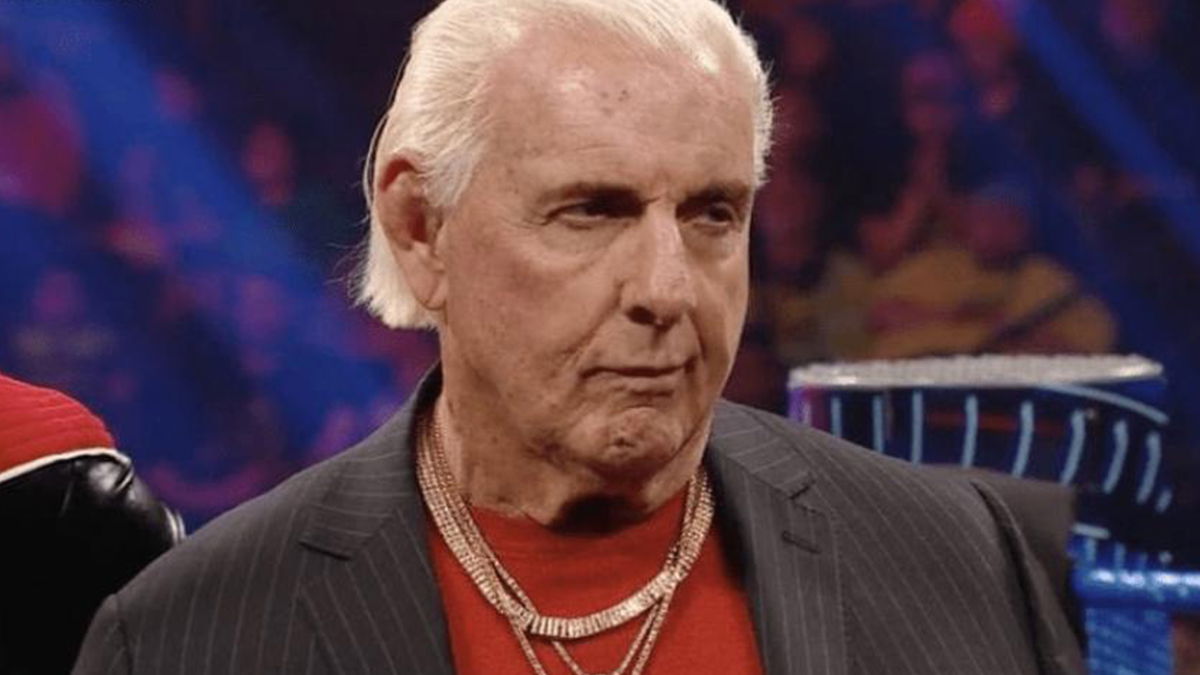 Two WWE Hall of Famers have slammed Ric Flair for the way that he worked matches over his illustrious career.
With a career that started in 1972 and ending with Ric Flair's Last Match in 2022, the Nature Boy has said that he wants to redo his July 31 match, having forgotten to drink water all day.
On a recent episode of The Snake Pit, Jake Roberts and Ted Dibiase took a look at Flair's career, and didn't paint the most flattering of pictures.
The Million Dollar Man spoke on what he sees when watching Ric Flair work, saying:
"I'm not knocking Ric at all, but, a lot of times, if you watch Ric Flair work enough, it's almost like he has the same match every night."
Jake "The Snake" Roberts would interject, adding:
"The same bumps. Everything."
This would lead to DiBiase exploring his observations further, stating:
"As far as we're concerned, anyway, that's not where it's at, man."
The pair would go on to discuss how they wouldn't plan anything before the match, choosing to call it all in the ring and react off the crowd.
The only thing that the pair would discuss pre-match was how to continue what had happened in the past week from a reaction perspective.
DiBiase would explain the skill of not pre-planning things, revealing:
"It's an acquired skill. Listening to the crowd, it's like you just know.
"And when you really got them and you know they're there, you know when to go, and let's take it home."
Roberts would conclude by comparing the skill to a good bowl of soup, saying:
"You got potato, you got the stock, you got the meat. All it needs is a little salt and pepper, you know?
"That might be a heat spot, or a comeback spot, whatever. And you just keep adding it and building it. Add it and build it. … [By] the time the soup's f*cking ready, let's get it out of the pot and into the bowls."
AEW's Chris Jericho has also previously shared his opinion of Ric Flair, saying that Hulk Hogan was a "better worker."
Ted DiBiase was inducted into the WWE Hall of Fame as part of the Class of 2010, with Jake "The Snake" Roberts being a part of the Class of 2014.
Ric Flair has been inducted into the WWE Hall of Fame on two occasions – in the Class of 2008 and then as a member of the Four Horsemen in 2012.
Transcript from Wrestling Inc.
If you want to stay fully updated on all the latest wrestling news, click the red bell in the bottom right of your screen to receive notifications from WrestleTalk.com straight to your device!