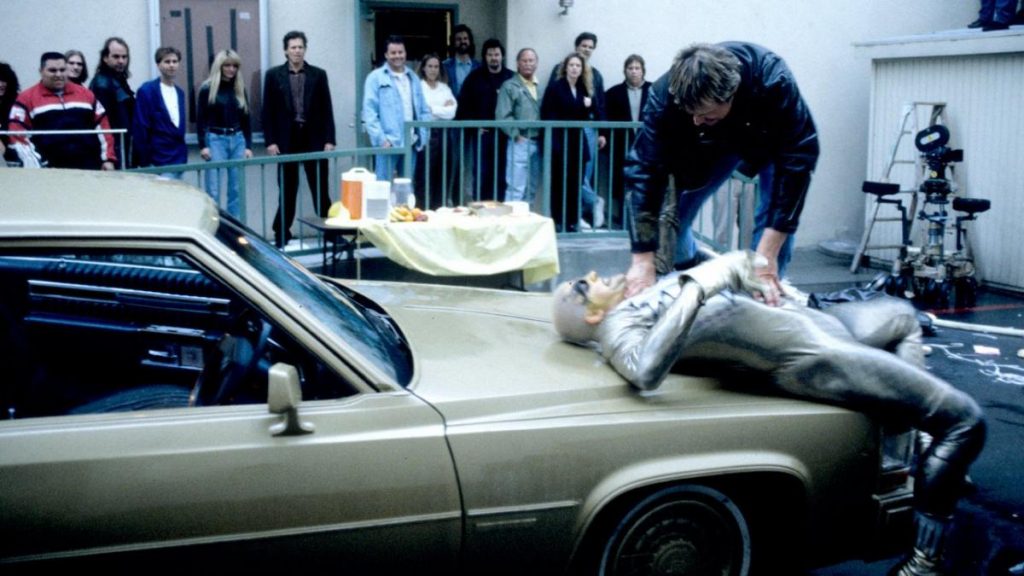 The 'Boneyard Match' between AJ Styles and The Undertaker is not the only crazy stipulation that has happened at WrestleMania.
Right now, we do not know the match entails, but given how crazy some matches have been at the show of shows, we might be in for something special.
In between all-time classics, WWE often managed to present their audience with something out of the box. Here are five of the craziest.
---
5. Playboy Evening Gown Match – WrestleMania XX
In 2004, way past the Attitude Era, somehow, WWE thought the idea of showcasing Playboy on their greatest stage was a terrific idea.
In a time were quality Women's Wrestling in WWE was practically dead, Torrie Wilson and Sable teamed up against Stacy Keibler and Miss Jackie.
The match lasted a whopping 2:41 minutes and was rated 1/4* by Dave Meltzer. This was basically just to promote Wilson and Sable appearing in the magazine.
---
4. Brawl for All – WrestleMania XV
This match was, at first, basically an accident.
When the WWF came up with an amateur boxing tournament in 1998, it was Bart Gunn, who surprisingly was able to knock out a number of his fellow WWF peers.
When the former Tag Team partner of Billy Gunn was able to beat Bradshaw in the finals, WWE decided to host a boxing match on the big stage – against professional boxer Butterbean.
Gunn was defeated in 30 seconds. Brawl for All was never heard from again.
---
3. Dumpster Match for WWF Tag Team Titles – WrestleMania XIV
You have probably heard of a dumpster match before. The most recent one happening between Kalisto and Braun Strowman in 2017.
In order to defeat your opponent, you have to put him (or in this case them) inside a dumpster. Much like a casket match, but with a dumpster instead.
Two months before this, the challengers Cactus Jack and Chainsaw Charlie were thrown into one of these dumpsters by the champions The New Age Outlaws.
The attack put both of them out for several weeks. Charlie and Jack were able to get their revenge on Billy Gunn and Road Dogg by winning the titles. However, they lost them a day later.
The match lasted about 10 minutes and received a ***1/4 star rating by Dave Meltzer.