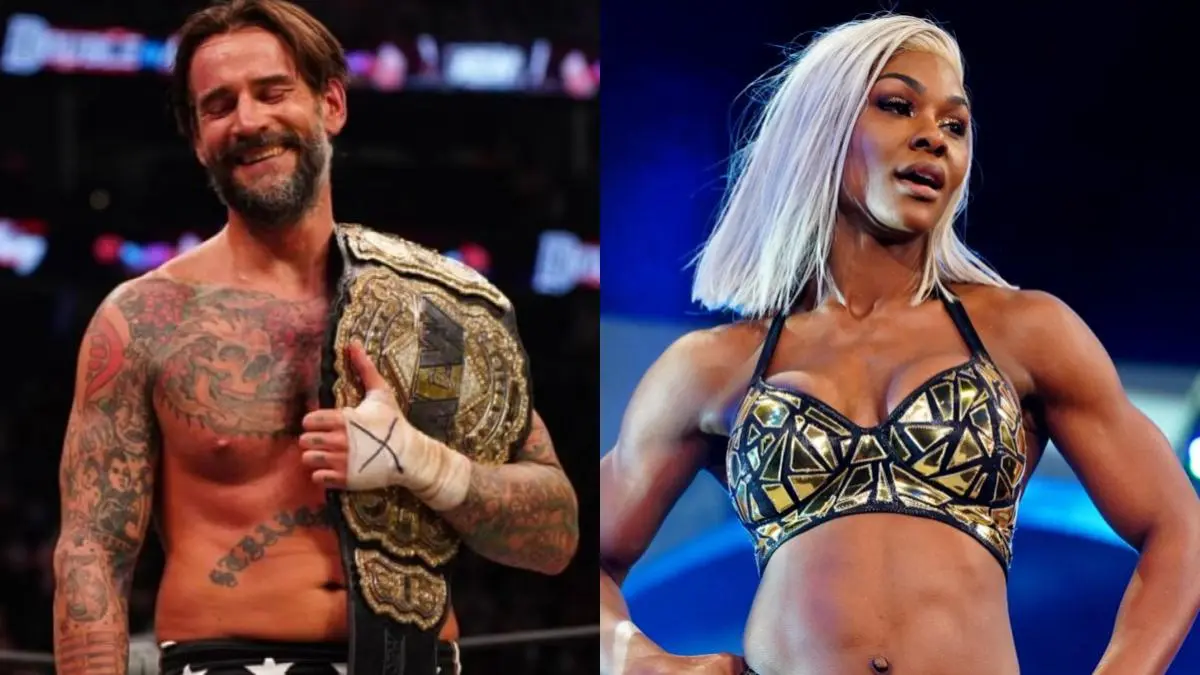 AEW World Champion CM Punk and TNT Champion Jade Cargill have talked about the level of creative control they have in AEW.
Punk and Cargill had completely different paths to AEW. Cargill made her pro-wrestling debut with the company in May 2021 and has established herself as a star over the last year.
Punk, a former WWE Champion, stepped away from the ring in early 2014, before making his in-ring return at AEW All Out 2021.
Speaking with Skewed and Reviewed, Cargill noted that having the ability to represent herself was part of the reason she chose to join AEW:
"That's one of the reasons why I chose All Elite Wrestling. We have control of our character, we can represent ourselves, our real authentic self. We can work outside the company and you know everything that we're doing is from our hearts. We're showing you exactly who we are and who we want to be.

"This is what we approved you know, it's just refreshing. I never worked for another company, but I wrestled sheer emotions. I play basketball so everything is just who I am. What you see is just an extension of who I am, and I appreciate that."
Believing that his passion for wrestling was killed in 2014 by 'one person's perspective', Punk said:
"It's super interesting, right, to me it's fascinating listening to somebody uh she said she hasn't worked for another company it's important for her to be able to work in a place where she can fully express herself. I think that's kind of what to me, killed wrestling for so long.

"Everything was muted, and toned down, and based on one person's perspective. When you can't pick your own name, pick your own entrance music, it's very limited, and very creatively stifling.

"I look at the old territory days and if you try and imply the way the other company runs things compared to the territories. You wouldn't have The Road Warriors, you wouldn't have Macho Man Randy Savage, you wouldn't have these other things. As individuals, we are the ones that created the characters. Jade is Jade. We're not trying to say 'no, your name is Veronica Pepperstone. Some stupid ass name."
WWE has confirmed some big changes over the course of the last week, with Vince McMahon announcing his retirement on July 22, Stephanie McMahon and Nick Khan becoming co-CEOs, and Triple H taking over WWE creative.
Punk is currently out of action, recovering from surgery for a foot injury. Check out the latest update on Punk's condition right here.
Check out a list of every injured AEW star and their expected return dates at this link.
Transcription via Fightful.
To make sure you stay updated with all the latest wrestling news, add WrestleTalk.com to your Google Discover feed and follow us on Twitter!