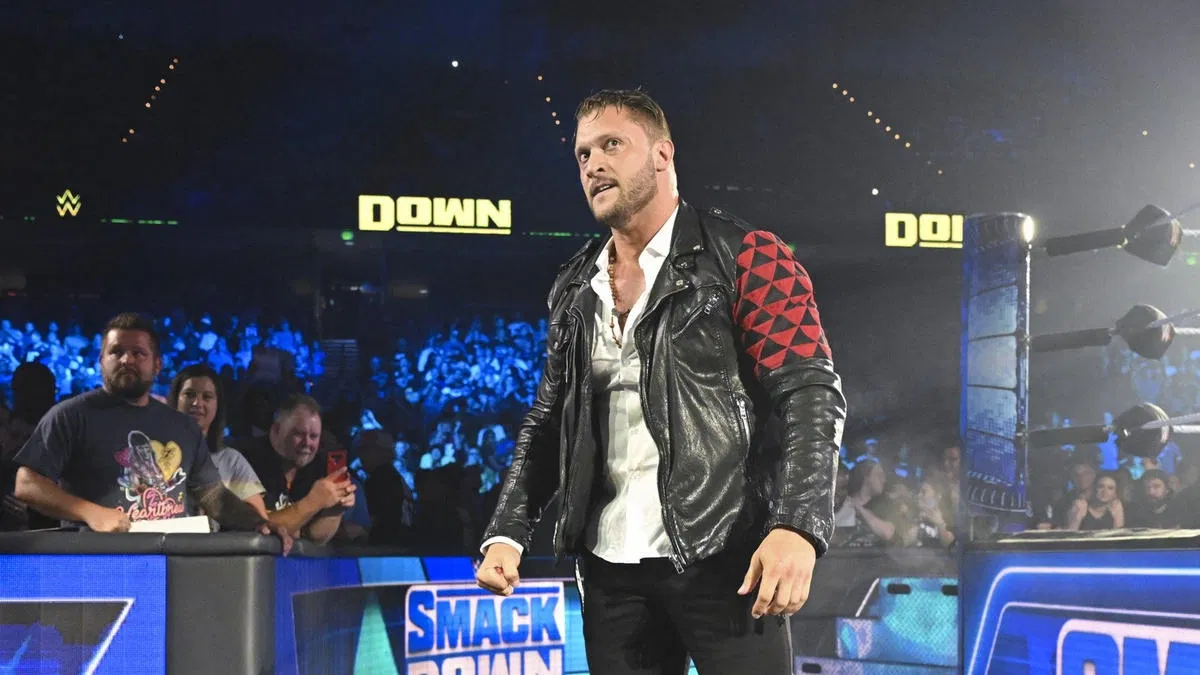 Triple H is already making his mark on WWE since he took over as the head of creative from Vince McMahon last month, with several released WWE stars making their returns to the company.
Last week's SmackDown ended with the big returns of former two-time NXT Champion Karrion Kross and Scarlett, when Kross laid out Drew McIntyre to end the show.
Triple H immediately slotted Kross in as the number two heel on the SmackDown roster, but he wasn't the only person who had interest in making Kross a top star on their brand.
Freddie Prinze Jr spoke on the 'Wrestling with Freddie' podcast, noting that he had contacted Kross and planned to make him the first champion of the wrestling promotion he plans on launching.
He said:
"So I announced on the first season of this with Ariel Helwani that I was starting a wrestling federation, which I still am, and I'm working hard at it. My champion, and I had spoken with him a lot, was going to be Killer Kross. He was my guy. I was building the whole thing around him. We had kind of worked on the story. We talked about philosophy, talked about his character, his wife's character, with the caveat of, 'Hey, you can't hold your career up to make my thing go.' So I said, 'If you get other offers, you need to make a living, go make a living man.'
Freddie continued on, noting how he got a text from Kross the day before his WWE return, and he told him to take the offer.
He said:
"I got a text on Thursday, the day before SmackDown. I get a text that says, 'Hey, man, I need some advice. Let's chat.' So I already know, and I almost wrote him the day before, 'Hey, with Vince gone, you're going to get a call from Hunter.' I literally wrote this text. I said, 'He's going to offer you the moon, and if you say no, you're out of your mind. So don't trip.' Then I deleted the whole text, and instead, I just sent him a picture from this storyboard guy that's doing part of the show for me, so that I can, you know, pitch it properly. I just sent him a picture of some of the storyboard stuff instead because I didn't want to, like, freak him out."

"So then the very next day, I got this text from him that said, 'Can we talk? I need some advice.' We start chatting and he says, 'I talked to Hunter. They made an offer and it's real. I think I believe him when he's telling me what's going to happen, and you and I need to talk.' I said, 'Yeah, brother.' I told him, 'I wrote you a text yesterday that I deleted because I knew this was going to happen once Vince left the company.' So we talked about it. I said, 'Look, you'd be crazy to chase my dream in place of yours. Your dream was never to be', I don't want to say the name of my federation, but, 'Your dream was never to be the Freddy P champion. It was to be the WWE champion.' I said, 'I couldn't hold you up from that.'"
Kross is reportedly not set to be a part of the Drew McIntyre vs Roman Reigns match at Clash at the Castle in Cardiff next month.
transcription via WrestlingNews.co
If you're in the UK but didn't manage to get tickets to Clash at the Castle on September 3, WrestleTalk is hosting a watch party at The Joiner on Worship in Shoreditch, London, and we'd love for you to join us! Click here for more details.