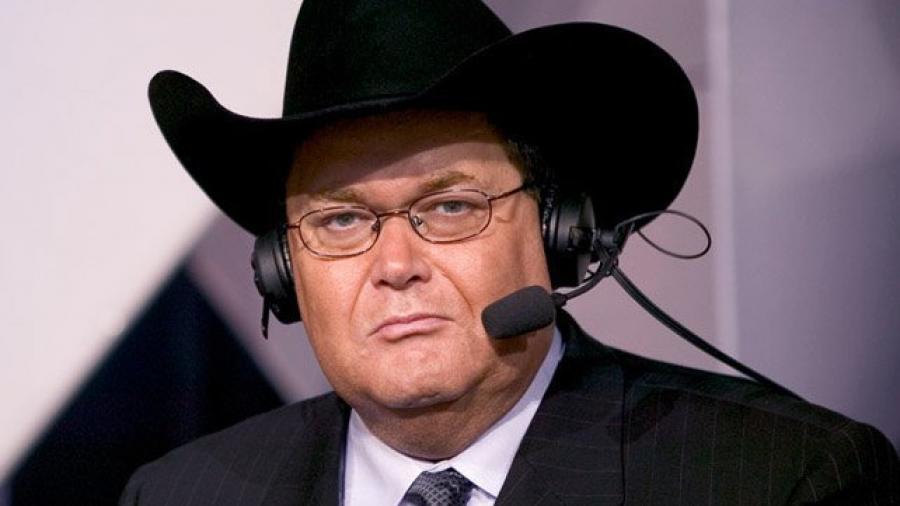 In the late 90's now WWE Hall of Famer Lita was determined to become a wrestling star, so she made the trip to Mexico to train with some of the greatest to ever enter the ring.
She was then spotted by Terry Funk, who invited her to train at his wrestling school, and it wasn't long before WWE came knocking.
Former WWE and current AEW commentator discussed the rise of Lita on the latest episode of his "Grilling JR" podcast, and also dove into the topic of plastic surgery in wrestling.
Conrad Thompson asked JR what the original appeal of Lita was, to which he replied:
"Her look. Her athleticism. Hurricanrana's and all the other fancy named Latin and Mexican moves. She was just really athletic and fearless. I thought she had enormous sex appeal.

"She wasn't a blonde. She was different. When I first met her, she had not had her breast augmentation, which was totally her call and not ours. That contributed to her look, but she just had 'IT' and could connect to the audience.

"Her looks, her body language, she just connected with you and that was part of her magic I thought."
Thompson followed up on JR's comment about Lita's breat augmentation, and asked whether this was something she was asked to do by WWE.
"Nope. Sure didn't. Didn't step in that territory because you are defenseless if something goes awry. It's got to be a personal decision by the talent. If they believe it will enhance their TV persona and their overall look, then that is going to be their call.

"Now if they needed time off or some money to help, then we had done those types of things, but that was always based on the talent's decision. It wasn't my place to tell someone to get a boob job."
Lita was a 4-time women's champion during her run in WWE, and was inducted into the Hall of Fame in 2014.
(Quotes courtesy of Wrestling Inc.)