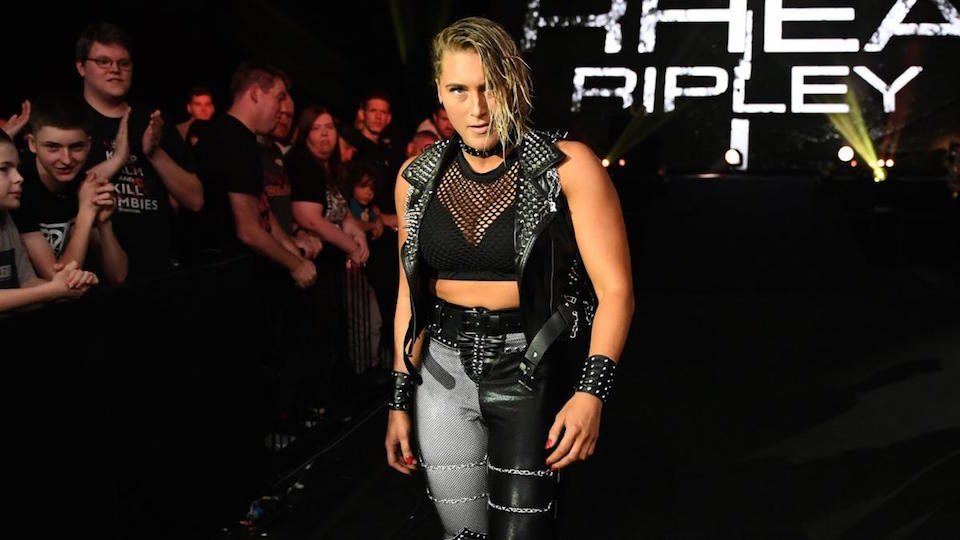 NXT Women's Champion Rhea Ripley is set for the biggest match of her career on April 5, when she defends her title against Charlotte Flair at WrestleMania 36.
The Australian wrestler is just 23-years-old and has already held the NXT and NXT UK Women's Championships. It seems like she is going to be at the top of the women's division for several years to come.
WWE higher-ups are clearly very high on Rhea. However, she has revealed that the company are not allowing her to get upper body tattoos.
Speaking to Alex McCarthy of talkSPORT, Rhea revealed that WWE higher-ups won't allow her to get any ink on the upper part of her body:
"My dream since being a little girls is to be the most tattooed human ever. I just love tattoos, I don't know why! I've always loved them. But, unfortunately for me, WWE isn't clearing my upper body [for tattoos]."
Ripley also went on to add that she is allowed to get tattoos over her legs, but has to wear long tights to be able to do that. She seemed to hint that she is going to keep trying to get clearance from WWE for more upper body tattoos:
"That's why I wear pants! I got pants so I wouldn't have to clear my tattoos because you can't see them. I'm trying to finish my leg sleeves, then hopefully I can convince people to let me get my arm sleeves and other stuff, but we'll see how that goes".
Do you think Rhea Ripley should defend her title in a singles match against Charlotte Flair or in a three-way with Bianca Belair added to the mix? Let us know in the comments.